Carolyn @ A Hundred Thousand Stories did this tag on her blog about a week ago and I thought it looked fun, so I'm giving it a go. And I tag anyone would would like to do this for their own blog. You are welcome to leave a link to your post in the comments, I'd love to see your answers!
~~~
Name Three Book Boyfriends: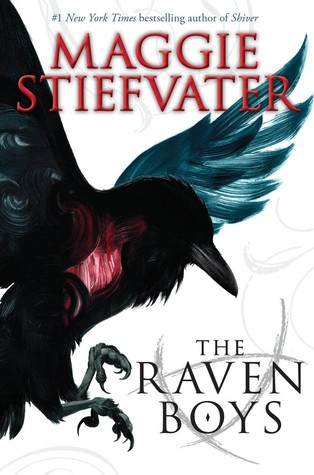 Only three?! I suppose a girl should limit herself…
1. Richard Campbell Gansey III from the Raven Cycle series by Maggie Stiefvater. I love, love, love Gansey…flaws and all.
2. Chaol Westfall from the Throne of Glass series by Sarah J. Maas. Just the sound of his name makes me weak at the knees…
3. Hector from the Fire and Thorns series by Rae Carson. Pretty much convinced he's the reason the word "swoon" exists.
List Three OTPs:
I get really emotional when it comes to ships. What I mean to say is I feel very strongly about certain characters and who their soul mates are. They're soul mates, I tell you!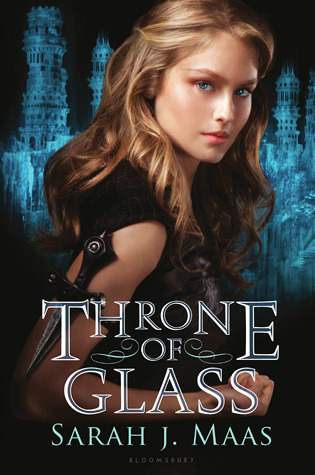 1. Celaena Sardothien and Chaol Westfall (or Chaolaena) from the Throne of Glass series: Don't even get me started on these two. I will ship them until the end of time and no matter what Sarah J. Maas chooses to do, I will believe in them and I will always hope and when the world ends, I'll still be shouting–okay, I'll stop now.
2. Kestrel and Arin from The Winner's Trilogy by Marie Rutkoski: You two cause me so much pain, I don't even know where to start!
3. Ismae and Duval from Grave Mercy. Oh my gosh, these two! I really need to to reread this book. So MANY feels.
Favorite 1st kiss (SPOILER ALERT):
Hermione Granger and Ron Weasley: How long did we have to wait for this kiss? It felt like years! Wait, it was years. I just think these two are perfect for one another.
Name a couple who would…
go to a fancy restaurant for a date.
Cammie and Zach from the Gallagher Girls series. I could see them having a fancy dinner while simultaneously spying on the couple at the table next to them.
go on a picnic/walk on the beach.
Elizabeth and Darcy from Pride and Prejudice. You see, Elizabeth is very fond of walking.
stay at home and watch Netflix.
Lara Jean and Peter from To All the Boys I've Loved Before. I love these two, they are too cute and I can totally see them staying in and binge watching a T.V. series.
go dancing.
Anne Elliot and Frederick Wentworth from Persuasion. I think I'm in serious need of a scene in which these two dance. *sigh*
Name a couple you want to be together.
Blue and Gansey from the Raven Cycles series. I want, I want, but, well, if you've read it, you also know I also kind of dread it…
Which couple do you hate?
A notp or just a couple I don't like as characters? Hmm…staring at my bookshelves isn't helping. Not technically a couple, but I'm going to go with Lily Evans and Severus Snape. I know a lot of people have a soft spot for Snape and I sympathize with him to an extent, but unlike James, Snape didn't change and so Lily ended up with the guy more deserving in my opinion.
Your turn, I tag you!