June ended with me taking a much needed break from blogging. In truth, I am still not ready to come back and after thinking on it, I've decided that for the rest of July I'm going to only make the occasional post. I have a couple of ARC reviews that need to go up including a blog tour I am participating in. I might put together a book haul post, but other than that, I don't have any solid posting plans for the month. Come August, I hope that I feel refreshed and ready to jump back into blogging on a more regular schedule.
Links you should check out:
What's Happening in the Philippines
(Book covers below are linked to my reviews, unless otherwise specified.)
Favorite Book This Month:
I had several four-star reads in June, but my favorite of which was Claire Kann's If It Makes You Happy. Kann writes such wonderful MCs. I have such a special place in my heart for Alice from her debut Let's Talk About Love, but Winnie from this one has also dug her way into my heart. Cover linked to Goodreads.
Least Favorite Book This Month:
No read received less than three stars.
Reviews Posted This Month:
Mexican Gothic is a New York Times Bestseller!!!!! Sorry, had to add this because Silvia Moreno-Garcia deserves this and I am so happy for her.
Read, Review Coming Soon:
Notable Blog Posts This Month + Looking Ahead:
Talk Chisme to Me: Upcoming June Releases by Latinx Authors – Check out my list of books by Latinx authors that were released last month. Also, my July list is also up which you can read here.
Cover Reveal: Fire with Fire by Destiny Soria – I hosted my first ever cover reveal last month! I feel so humbled to have been able to do this. I am such a fan of Destiny Soria's books and am so stoked for her third novel about dragons!!!
Top Ten Tuesday: 2020 Summer Releases I'm Excited For – Take a look at fifteen books that releases this summer that I am stoked for.
Book Club News:
Latinx Book Club – We are taking a break for the rest of the summer, but are planning to come back just in time for Latinx Heritage Month. Find us online: Twitter/Goodreads.
What I Watched/Am Watching: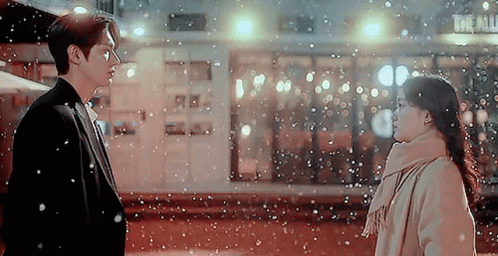 The King: Eternal Monarch: – K-Dramas are still my happy place. I am currently in the middle of this one and am really enjoying it. There are a couple of twists I did not see coming, so I am eager to find out how this one ends.
Pitch – I am rewatching Pitch and crying once again over the fact that we never got a second season. And how dare Kylie Bunbury and Mark-Paul Gosselaar tease us like that with that promo for the show. It's already making me hope that maybe, just maybe, we can revive this show.
The Lovebirds – This was a really fun movie and I am so glad that it ended up on Netflix because it's the kind of movie that is perfect to reach for during this time. Also can I just say how awesome it was to see an interracial couple who were both people of color?
July Releases I'm Excited For:
How has your reading life been going this summer? Let me hear from you in the comments and feel free to leave me a link to your own wrap-up post and I'll be sure to visit!