January went by so quick. I felt so sluggish at the beginning of the month, but finally feel like I've gotten back into the swing of things. I actually found time to blog hop before the month was out. Can you believe it? This month I read five books. My goal this year is to actually spend more time reading books and as a result, I will be reading less. I'm still working on those DIY bookmarks I promised I'd have a giveaway for. I'm almost done, so look for a giveaway to come your way late February, early March. Ish.
(Book covers below are linked to my reviews, unless otherwise specified.) 
Favorite Book This Month: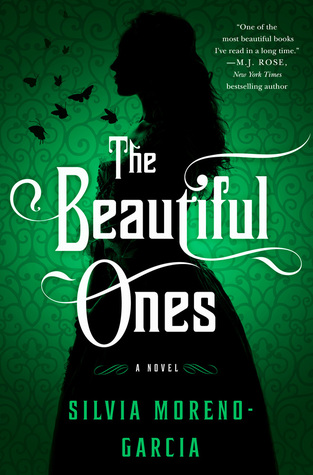 Silvia Moreno-Garcia's The Beautiful Ones was my favorite read in January. It was my first five-star read of the year and I fell in love immediately with it. Cover is linked to Goodreads. Gushing review coming soon.
Least Favorite Book This Month:
No read this month received less than three stars from me.
Reviews Posted This Month:
Read, Review Coming Soon:
(covers linked to Goodreads)
Notable Blog Posts This Month:
2017 Fourth Quarter Book Haul: No Self-Control – I bought far too many books toward the end of the year and as a result, I'm going to try really hard not buy too many books this year. Yeah, I'm laughing at me too.
Kernels of Nonsense: Why I'm Reading Less in 2018 – A more in depth look at why I'm planning to read less this year.
Reading Challenges:
Aside from the Goodreads challenge, I'm only participating in one reading challenge.
1. The 2018 Debut Author Challenge is hosted by That Artsy Reader Girl. This month I read one debut book: By a Charm and a Curse by Jaime Questell.
Challenge Goal: 12 books; Current Count: 1 book
February Releases I'm Excited For:
How is your 2018 going so far? Have you read a five-star read yet? Let me know in the comments and feel free to leave me a link to your own wrap-up post and I'll be sure to visit.