I can't believe the month is almost over! I've had a lot of fun picking up creepy reads this month and there are still a few I haven't gotten to yet; hopefully, I'll be able to pick them up soon. October isn't the only month when you can read a horror novel and in this post I'll be listing future releases that have caught my eye. Please note that a couple of these don't have official covers just yet and there are also a few that don't have official release dates either. So if the creepy tales you read in October aren't enough, be sure to add these to your TBR. Covers linked to Goodreads.
1. The Children's Home by Charles Lambert
Release Date: January 5, 2016

For fans of Shirley Jackson, Neil Gaiman, Roald Dahl, and Edward Gorey, a beguiling and disarming debut novel from an award-winning British author about a mysterious group of children who appear to a disfigured recluse and his country doctor,and the startling revelations their behavior evokes.

In a sprawling estate, willfully secluded, lives Morgan Fletcher, the disfigured heir to a fortune of mysterious origins. Morgan spends his days in quiet study, avoiding his reflection in mirrors and the lake at the end of his garden. One day, two children, Moira and David, appear. Morgan takes them in, giving them free reign of the mansion he shares with his housekeeper Engel. Then more children begin to show up.

Dr. Crane, the town physician and Morgan's lone tether to the outside world, is as taken with the children as Morgan, and begins to spend more time in Morgan's library. But the children behave strangely. They show a prescient understanding of Morgan's past, and their bizarre discoveries in the mansion attics grow increasingly disturbing. Every day the children seem to disappear into the hidden rooms of the estate, and perhaps, into the hidden corners of Morgan's mind.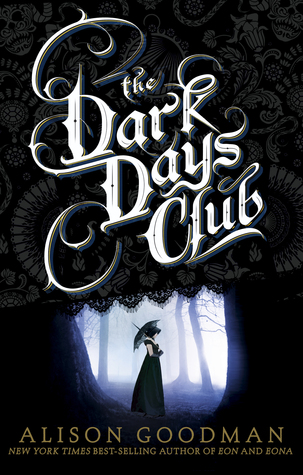 2. The Dark Days Club by Alison Goodman
Release Date: January 26, 2016
London, April 1812. On the eve of eighteen-year-old Lady Helen Wrexhall's presentation to the queen, one of her family's housemaids disappears-and Helen is drawn into the shadows of Regency London. There, she meets Lord Carlston, one of the few who can stop the perpetrators: a cabal of demons infiltrating every level of society. Dare she ask for his help, when his reputation is almost as black as his lingering eyes? And will her intelligence and headstrong curiosity wind up leading them into a death trap?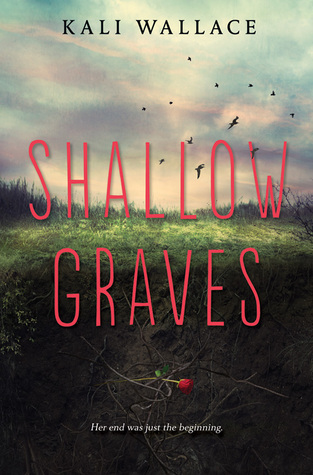 3. Shallow Graves by Kali Wallace
Release Date: January 26, 2016
For fans of Holly Black and Nova Ren Suma, a gripping, hauntingly atmospheric novel about murder, revenge, and a world where monsters—human and otherwise—lurk at the fringes.

When seventeen-year-old Breezy Lin wakes up in a shallow grave one year after her death, she doesn't remember who killed her or why. All she knows is that she's somehow conscious—and not only that, she's able to sense who around her is hiding a murderous past. In life, Breezy was always drawn to the elegance of the universe and the mystery of the stars. Now she must set out to find answers and discover what is to become of her in the gritty, dangerous world to which she now belongs—where killers hide in plain sight and a sinister cult is hunting for strange creatures like her. What she finds is at once empowering, redemptive, and dangerous.
4. After the Woods by Kim Savage
Release Date: February 23, 2016
An emotionally-charged debut novel about the deadly lies hidden beneath a destructive friendship.

One year ago, two best friends, Liv and Julia, were attacked in the woods by a paroled predator. In an attempt to save Liv, Julia was left behind while Liv escaped. After spending three days in the woods trying to escape her abductor, Julia was rescued. She only remembers what happened in the woods in terrifying flashbacks. Now, on the eve of the anniversary of the attack, a body is found in the woods. This discovery rips open fresh wounds between the two girls as the truth about Liv's role in the kidnapping is revealed.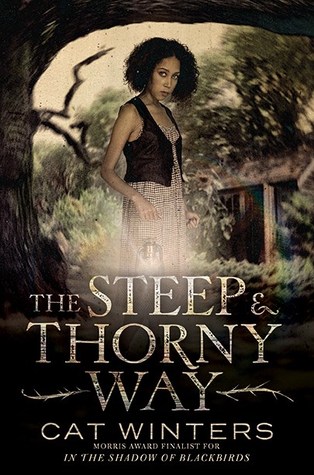 5. The Steep and Thorny Way by Cat Winters
Release Date: March 8, 2016
A thrilling reimagining of Shakespeare's Hamlet, The Steep and Thorny Way tells the story of a murder most foul and the mighty power of love and acceptance in a state gone terribly rotten.

1920s Oregon is not a welcoming place for Hanalee Denney, the daughter of a white woman and an African-American man. She has almost no rights by law, and the Ku Klux Klan breeds fear and hatred in even Hanalee's oldest friendships. Plus, her father, Hank Denney, died a year ago, hit by a drunk-driving teenager. Now her father's killer is out of jail and back in town, and he claims that Hanalee's father wasn't killed by the accident at all but, instead, was poisoned by the doctor who looked after him—who happens to be Hanalee's new stepfather.

The only way for Hanalee to get the answers she needs is to ask Hank himself, a "haint" wandering the roads at night.
6. Relic by Gretchen McNeil
Release Date: March 8, 2016
For Annie Kramer, the summer before college is bittersweet—both a last hurrah of freedom and the last days she'll spend with her boyfriend, Jack, before they head off to different colleges. So she and her friends plan one final adventure: a houseboating trip on Shasta Lake, complete with booze, romance . . . and an off-limits exploration of the notorious Bull Valley Mine.

The legends of mysterious lights and missing persons on Shasta Lake have been a staple of sleepovers and campouts since Annie was a kid. Full of decrepit bridges that lead to nowhere, railroad tunnels that disappear into the mountains, and terrifying stories of unexplained deaths and bodies that were never recovered, Bull Valley Mine is notorious and frightening—perfect for an epic conclusion to their high school lives.

The trip is fun and light—at first. But when a deranged stranger stumbles upon their campsite, spouting terrifying warnings and pleas for help, it's clear that everyone is in danger. And when their exploration of the mine goes horribly wrong, Annie and her friends quickly discover that the menace of Bull Valley Mine doesn't stay at Shasta Lake—it follows them home.

As one by one her friends fall victim to this mysterious and violent force, Annie must do whatever it takes to discover the ancient secrets of the mine and save her friends . . . if she's not already too late.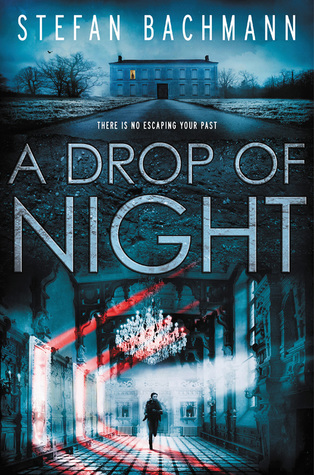 7. A Drop of Night by Stefan Bachmann
Release Date: March 15, 2016
Five gifted teenagers are selected out of hundreds of other candidates to fly to France and help with the excavation of a vast, underground palace buried a hundred feet below the suburbs of Paris. Built in the 1780's to hide an aristocratic family and a mad duke during the French Revolution, the palace was sealed after the aristocrats fled there. No one has set foot in it for over two centuries.

Now, in the present day, the teenagers enter with cutting-edge technology, state-of-the-art security, scientists and chaperones. And then a brutal accident occurs. No way out. Caught in the dark.

They will have to fight to survive. But are they really alone in the depths?
8. The Darkest Corners by Kara Thomas
Release Date: April 19, 2016
There are ghosts around every corner in Fayette, Pennsylvania. Tessa left when she was nine and has been trying ever since not to think about it after what happened that last summer. Memories of things so dark will burn themselves into your mind if you let them.

Callie never left. She moved to another house, so she doesn't have to walk those same halls, but then Callie always was the stronger one. She can handle staring into the face of her demons–and if she parties hard enough, maybe one day they'll disappear for good.

Tessa and Callie haven't talked about what they saw that summer night since it happened. After the trial Callie drifted and Tessa moved and childhood friends just have a way of losing touch.

But ever since she left, Tessa's had questions. Things have never quite added up. And now she has to go back to Fayette–to Wyatt Stokes sitting on death row; to Lori Cawley, Callie's dead cousin; and to the only other person who may be hiding the truth.

Only the closer Tessa gets to the truth, the closer she gets to a killer–and this time, it won't be as easy to run away.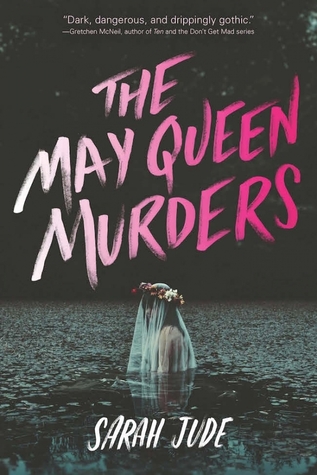 9. The May Queen Murders by Sarah Jude
Release Date: May 3, 2016
Stay on the roads. Don't enter the woods. Never go out at night.

Those are the rules in Rowan's Glen, a remote farming community in the Missouri Ozarks where Ivy Templeton's family has lived for centuries. It's an old-fashioned way of life, full of superstition and traditions, and sixteen-year-old Ivy loves it. The other kids at school may think the Glen kids are weird, but Ivy doesn't care—she has her cousin Heather as her best friend. The two girls share everything with each other—or so Ivy thinks. When Heather goes missing after a May Day celebration, Ivy discovers that both her best friend and her beloved hometown are as full of secrets as the woods that surround them.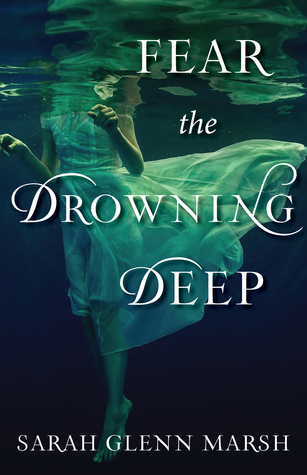 10. Fear the Drowning Deep by Sarah Glenn Marsh
Release Date: September 2016
Witch's apprentice Bridey Corkill has hated the ocean ever since she watched her granddad dive in and drown with a smile on his face. So when a dead girl rolls in with the tide in the summer of 1913, sixteen-year-old Bridey suspects that whatever compelled her granddad to leap into the sea has made its return to the Isle of Man.

Soon, villagers are vanishing in the night, but no one shares Bridey's suspicions about the sea. No one but the island's witch, who isn't as frightening as she first appears, and the handsome dark-haired lad Bridey rescues from a grim and watery fate. The cause of the deep gashes in Fynn's stomach and his lost memories are, like the recent disappearances, a mystery well-guarded by the sea. In exchange for saving his life, Fynn teaches Bridey to master her fear of the water — stealing her heart in the process.

Now, Bridey must work with the Isle's eccentric witch and the boy she isn't sure she can trust — because if she can't uncover the truth about the ancient evil in the water, everyone she loves will walk into the sea, never to return.
11. Labyrinth Lost by Zoraida Córdova
Release Date: October 2016
Bruja magic runs in her blood, but a curse to get rid of it may cost Alex more than her power…

Alex is a bruja, the most powerful witch in her family. But she's hated magic ever since it made her father disappear into thin air. So while most girls celebrate their Sweet 16s, Alex prepares for Death Day – the most important day in a bruja's life, and her only opportunity to rid herself of magic.

But the curse she performs during the ceremony backfires and her family vanishes, forcing Alex to absorb all the magic of her family line. Left alone, Alex seeks help from Nova, a brujo who covets power for himself. To get her family back they must travel to Los Lagos, a land in-between, as dark as Limbo and as strange as Wonderland…
12. Black Birds of the Gallows by Meg Kassel
Release Date: 2016
A debut novel about a teenage girl who discovers the new boy next door is a harbinger of death, and who must find a way to survive in a town destined for destruction.

A simple but forgotten truth: Where harbingers of death appear, the morgues will soon be full. Harbingers settle in places where tragedy is about to strike, then feed on the energy of the dying. Then, they leave. Off to the next doomed place. No one wants a family of harbingers of death as neighbors, but that's exactly what seventeen-year-old Angie Dovage gets when Reece Fernandez moves in next door.

Angie knows the mysterious boy is more than he appears, but can't imagine that his presence heralds a tragedy that will devastate her small community. But her fears run deeper than Reece's inevitable departure, because where harbingers of death go, grotesque, ruined creatures called Beekeepers follow. And where Beekeepers go, fear and chaos and death follows.

Angie wants to protect everyone she cares about, but stopping the Beekeepers involves a choice that will claim her life or Reece's soul. She will learn the price of both.
13. How to Hang a Witch by Adriana Mather
Release Date: 2016
Pitched as The Ghost and Mrs. Muir meets The Craft, it follows Samantha Mather, who has moved to Salem with her stepmother 300 years after her family hanged witches there, to find she is ostracized by the witch descendants at school, as she unravels the lost secrets of the hangings and her family.
Are any of these books on your TBR? Do you have any future horror/paranormal books you're looking forward to? Let me hear your thoughts in the comments!