So June was sort of a mixed bag for me in terms of reading. I stuck really close to my Pride TBR, but didn't read much else which means I only got through six books. I spent most of my time during the last week of June trying to get a bunch of posts done instead of reading because surprise! I am going to be going on hiatus this month. I just haven't figured out when exactly. I was going to originally bail the beginning of July, but then I remembered I had two ARCs I needed to read and review. Still don't know if I will be sticking around until these reviews are done or if I will go on break and just pop-in to post these reviews. I am just playing it by ear right now, but expect a hiatus post in the next week or so.
If you are able, friends, consider donating to local abortion funds, especially in states with trigger laws that just went into effect. You can find funds to donate to in every state here.
Favorite Book This Month:
Not only is Sonora Reyes's The Lesbiana's Guide to Catholic School my favorite read in June, it's my favorite read so far this year. It made me incredibly emotionally and really struck a chord on various fronts. Cover linked to Goodreads.
Least Favorite Book This Month:
I really struggled to get through The Charmed List by Julie Abe. The magical elements were interesting by themselves, but the characters and love story did absolutely nothing for me.
Other Books I Read This Month:
(Covers linked to Goodreads.)
✿ The Romantic Agenda by Claire Kann
✿ Breathe and Count Down from Ten by Natalia Sylvester
✿ Ophelia After All by Racquel Marie
✿ Lakelore by Anna-Marie McLemore
Reviews Posted:
(Covers linked to reviews)
Notable Blog Posts:
Book Lists: Favorite Queer Books by Latinx Authors – June was Pride Month so I thought I would share my favorite queer books by Latinx authors.
Top Ten Tuesday: Ten Books on My Wishlist – Just want to thank everyone who sent me a book from this list. You made my entire month and put a huge smile on my face. I am forever floored by the generosity of this community.
Top Ten Tuesday: Summer 2022 TBR – I've got some great reads lined up for summer!
2022 Mid-Year Book Freak Out Tag – It's time to take a look at the books I picked up in the first half of the year. Check out the books that stood out the most in this post!
What I Watched/Am Watching:
Stranger Things: Season 4 – I wasn't sure I was going to watch this season, but everyone started talking about how more horror-inclined this season is, so I could not resist. Looking forward for the final two episodes.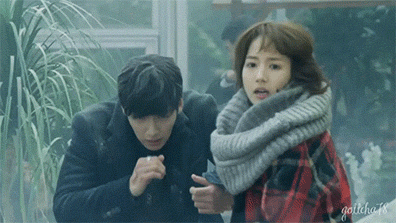 Healer – I've been wanting to watch this K-drama for a while as it's been on several slow burn K-drama lists and I finally got a chance to watch it. The leads have a bit of a Clark Kent/Lois Lane dynamic that I really enjoyed. I still have a couple of episodes left, but it's been a fun ride.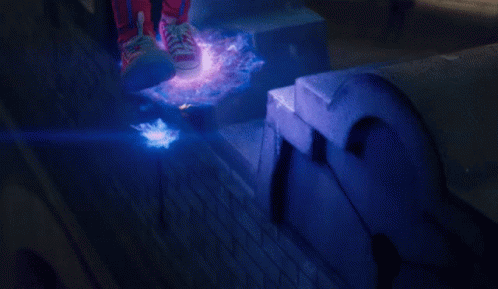 Ms. Marvel – Iman Vellani is an absolute delight in Ms. Marvel. I am enjoying this series so much and it makes me want to return to the comics.
July Releases I'm Excited For:
(Covers linked to Goodreads.)
What was your favorite read during Pride Month? Which July release are you most looking forward to? Let me know in the comments and be sure to leave a link to your own wrap-up post, so I can visit!