Happy Latinx Heritage Month! I am so excited to celebrate Latinx voices with you this month and beyond. For this week's Talk Chisme to Me post, I have complied a list of books by Latinx authors being released September of this year through 2021. These range from MG to YA to Adult, but is in no way an exhaustive list. Note that this list also includes rereleases. I have also included books by Haitian authors as Haiti is a part of Latin America, but not all Haitians identify as Latinx. I recommend checking out Maika Moulite's video "Are Haitians Latinx?" here to learn more about why. Covers/Titles are linked to Goodreads where available.
Important Note: Preorders are always important, so please consider preordering books by Latinx authors. Here are links to some Afro-Latinx owned indie bookstores you can order from right now:
Also, please consider donating to the following:
Black Latina Girls and Women Fund
Previous posts in this series you might have missed:
Talk Chisme to Me: 2020 Latinx Heritage Month TBR
Be sure to check out my annual Twitter giveaway for Latinx Heritage Month here. You can win any book by a Latinx author.
September 2020 through 2021 Books by Latinx Authors:
1. Wayward Witch by Zoraida Córdova
Publication Date: September 1, 2020
      "Rose Mortiz has always been a fixer, but lately she's been feeling lost. She has brand-new powers she doesn't understand, and her family is still trying to figure out how to function in the wake of her amnesiac father's return home. Then, on the night of her Deathday party, Rose discovers her father's memory loss has been a lie.
      As she rushes to his side, the two are ambushed and pulled through a portal to the land of Adas, a fairy realm hidden in the Caribbean Sea. There, Rose is forced to work with a group of others to save Adas. Soon, she begins to discover the scope of her powers, the troubling truth about her father's past, and the sacrifices he made to save her sisters.
      But if Rose wants to return home so she can repair her broken family, she must figure out how to heal Adas first."
2. Punching the Air by Ibi Zoboi and Yusef Salaam
Publication Date: September 1, 2020
      "From award-winning, bestselling author Ibi Zoboi and prison reform activist Yusef Salaam of the Exonerated Five comes a powerful YA novel in verse about a boy who is wrongfully incarcerated. Perfect for fans of Jason Reynolds, Walter Dean Myers, and Elizabeth Acevedo.
      The story that I thought
      was my life
      didn't start on the day
      I was born
      Amal Shahid has always been an artist and a poet. But even in a diverse art school, he's seen as disruptive and unmotivated by a biased system. Then one fateful night, an altercation in a gentrifying neighborhood escalates into tragedy. 'Boys just being boys' turns out to be true only when those boys are white.
      The story that I think
      will be my life
      starts today
      Suddenly, at just sixteen years old, Amal's bright future is upended: he is convicted of a crime he didn't commit and sent to prison. Despair and rage almost sink him until he turns to the refuge of his words, his art. This never should have been his story. But can he change it?
      With spellbinding lyricism, award-winning author Ibi Zoboi and prison reform activist Yusef Salaam tell a moving and deeply profound story about how one boy is able to maintain his humanity and fight for the truth, in a system designed to strip him of both."
3. Unforgetting: A Memoir of Family, Migration, Gangs, and Revolution in the Americas by Roberto Lovato
Publication Date: September 1, 2020
      "A timely and no-holds-barred tale of gang life, guerilla warfare, immigration, and intergenerational trauma, Robert Lovato's memoir and cultural critique reflects on his multifaceted life and examines many of the self-serving myths underlying modern American culture.
      The child of Salvadoran immigrants, Roberto Lovato grew up in 1970s California. Joining a gang in his teens, he witnessed a friend take a bullet to the face in a coke deal gone bad and survived his own shooting. He eventually traded the violence of the streets for wartime El Salvador where he joined the guerilla movement against its corrupt, fraudulent military government.
      As a child. Roberto endured beatings and humiliations driven by his father Ramón's anger—a rage rooted in his own childhood in El Salvador. Raised in extreme poverty in the countryside during the time of La Matanza—in which tens of thousands of indigenous peoples were killed in the span of a few months—young Ramón also spent time in a brothel and as the leader of a small band of thieves on the streets of San Salvador. Roberto looks back to the pain of his father's youth and examines both how he survived a life straddling intersecting underworlds of family secrets, traumatic silence, and criminal black-market goods and guns, and how these forces impacted his father's life and subsequently Roberto's own.
      Returning from El Salvador, Roberto channeled his own pain into activism and journalism, focusing his attention on how intergenerational trauma affects individual lives and societies. In Becoming Américan, he makes the political personal, interweaving his story and that of his father with wider social issues, including gang life—notably that of MS-13—and the immigration crisis, to reveal the profound ties between El Salvador and the United States that have fueled the rise of both of these issues."
4. Cemetery Boys by Aiden Thomas
Publication Date: September 1, 2020
      "Yadriel has summoned a ghost, and now he can't get rid of him.
      When his traditional Latinx family has problems accepting his gender, Yadriel becomes determined to prove himself a real brujo. With the help of his cousin and best friend Maritza, he performs the ritual himself, and then sets out to find the ghost of his murdered cousin and set it free.
      However, the ghost he summons is actually Julian Diaz, the school's resident bad boy, and Julian is not about to go quietly into death. He's determined to find out what happened and tie up some loose ends before he leaves. Left with no choice, Yadriel agrees to help Julian, so that they can both get what they want. But the longer Yadriel spends with Julian, the less he wants to let him leave."
5. Sanctuary by Paola Mendoza and Abby Sher
Publication Date: September 1, 2020
      "Co-founder of the Women's March makes her YA debut in a near future dystopian where a young girl and her brother must escape a xenophobic government to find sanctuary.
      It's 2032, and in this near-future America, all citizens are chipped and everyone is tracked–from buses to grocery stores. It's almost impossible to survive as an undocumented immigrant, but that's exactly what sixteen-year-old Vali is doing. She and her family have carved out a stable, happy life in small-town Vermont, but when Vali's mother's counterfeit chip starts malfunctioning and the Deportation Forces raid their town, they are forced to flee.
      Now on the run, Vali and her family are desperately trying to make it to her tía Luna's in California, a sanctuary state that is currently being walled off from the rest of the country. But when Vali's mother is detained before their journey even really begins, Vali must carry on with her younger brother across the country to make it to safety before it's too late.
      Gripping and urgent, co-authors Paola Mendoza and Abby Sher have crafted a narrative that is as haunting as it is hopeful in envisioning a future where everyone can find sanctuary."
6. The Shadow Crosser by J.C. Cervantes
Publication Date: September 1, 2020
      "Best-selling author Rick Riordan presents J.C. Cervantes' epic finale to the Storm Runner trilogy, a tale of mystery, magic, and mayhem featuring gods from both Maya and Aztec mythology.
      Zane Obispo has been looking forward to his training at the Shaman Institute for Higher Order Magic, and not only because it means he'll be reunited with his best friend, Brooks. Anything would be better than how he has spent the last three months: searching for the remaining godborns with a nasty demon who can sniff them out (literally). But when Zane tracks down the last kid on his list, he's in for a surprise: the ""one"" is actually a pair of twins, and they're trying to prevent a mysterious object from falling into the wrong hands.
      After a shocking betrayal, Zane finds himself at SHIHOM sooner than expected. Even more shocking is the news that the Maya gods have gone missing. The bat god, Camazotz, and Ixkik' (aka Blood Moon) have taken them out of commission . . . and the godborns are their next target. The only thing the villains need now? The object that the twins possess.
      Zane knows the godborns aren't strong enough yet to stand up to Zotz, Ixkik', and their army. There might be a way to save the gods, but it involves locating a magical calendar that can see across time and space . . . not to mention traveling more than thirty years into the past.
In The Shadow Crosser, Zane and his friends embark on their most treacherous mission yet–a mission that, with one blunder, could change history as we know it, and worse, destroy the universe."
7. Prime Deceptions by Valerie Valdes
Publication Date: September 8, 2020
      "The lovably flawed crew of La Sirena Negra and their psychic cats return in this fast-paced and outrageously fun science-fiction novel, in which they confront past failures and face new threats in the far reaches of space from the author of the critically acclaimed Chilling Effect.
      Captain Eva Innocente and the crew of La Sirena Negra find themselves once again on the fringe of populated space—and at the center of a raging covert war. When Eva's sister asks for help locating a missing scientist, promises of a big paycheck and a noble cause convince Eva to take the job despite lingering trust issues.
      With reluctant assistance from her estranged mother, Eva and her crew follow the missing scientist's trail across the universe, from the costume-filled halls of a never-ending convention to a dangerous bot-fighting arena. They ultimately find themselves at the last place Eva wants to see again—Garilia—where she experienced her most shameful and haunting failure.
      To complete her mission and get paid, Eva must navigate a paradise embroiled in a rebellion, where massive forests and pristine beaches hide psychic creatures and pervasive surveillance technology. Can she find her quarry while avoiding the oppressive local regime, or will she be doomed to repeat past mistakes when her dark deeds come to light?"
8. Lupe Wong Won Dance by Donna Barba Higuera
Publication Date: September 8, 2020
"Lupe Wong is going to be the first female pitcher in the Major Leagues. She's also championed causes her whole young life. Some worthy…like expanding the options for race on school tests beyond just a few bubbles. And some not so much…like complaining to the BBC about the length between Doctor Who seasons.
      Lupe needs an A in all her classes in order to meet her favorite pitcher, Fu Li Hernandez, who's Chinacan/Mexinese just like her. So when the horror that is square dancing rears its head in gym? Obviously she's not gonna let that slide.
      Not since Millicent Min, Girl Genius has a debut novel introduced a character so memorably, with such humor and emotional insight. Even square dancing fans will agree…"
9. Secrets of the Silver Lions by Emma Otheguy
Publication Date: September 8, 2020
      "From the bustling streets of New York City to the cobblestones of Seville and the silver mines high in the Andes Mountains of Bolivia, Carmen is off on another quest to stop VILE in this heart-pounding caper full of twists and turns!
      For centuries, the magnificent Throne of Felipe has stood with two empty spaces beside its famous silver arrow—spaces where the silver castle and lion should have been. And now, with the recent discovery of the silver castle within a secret vault in Seville, Spain, the hunt is on for the third silver icon. With all three pieces in the place, the throne will be enormously valuable—making it a hot item on VILE's radar. Now it's up to Carmen and crew to find the silver lion before VILE does, and protect the throne from winding up in the wrong hands."
10. More Happy Than Not by Adam Silvera
Publication Date: September 8, 2020
      "A special Deluxe Edition of Adam Silvera's groundbreaking debut featuring an introduction by Angie Thomas, New York Times bestselling author of The Hate U Give, a new final chapter, and an afterword about where it all began.
      In his twisty, heartbreaking, profoundly moving New York Times bestselling-debut, Adam Silvera brings to life a charged, dangerous near-future summer in the Bronx.
      In the months following his father's suicide, sixteen-year-old Aaron Soto can't seem to find happiness again, despite the support of his girlfriend, Genevieve, and his overworked mom. Grief and the smile-shaped scar on his wrist won't let him forget the pain. But when Aaron meets Thomas, a new kid in the neighborhood, something starts to shift inside him. Aaron can't deny his unexpected feelings for Thomas despite the tensions their friendship has created with Genevieve and his tight-knit crew. Since Aaron can't stay away from Thomas or turn off his newfound happiness, he considers taking drastic actions. The Leteo Institute's revolutionary memory-altering procedure will straighten him out, even if it means forgetting who he truly is.
      Why does happiness have to be so hard?"
11. Furia by Yamile Saied Méndez
Publication Date: September 15, 2020
      "In Rosario, Argentina, Camila Hassan lives a double life.
      At home, she is a careful daughter, living within her mother's narrow expectations, in her rising-soccer-star brother's shadow, and under the abusive rule of her short-tempered father.
      On the field, she is La Furia, a powerhouse of skill and talent. When her team qualifies for the South American tournament, Camila gets the chance to see just how far those talents can take her. In her wildest dreams, she'd get an athletic scholarship to a North American university.
      But the path ahead isn't easy. Her parents don't know about her passion. They wouldn't allow a girl to play fútbol—and she needs their permission to go any farther. And the boy she once loved is back in town. Since he left, Diego has become an international star, playing in Italy for the renowned team Juventus. Camila doesn't have time to be distracted by her feelings for him. Things aren't the same as when he left: she has her own passions and ambitions now, and La Furia cannot be denied. As her life becomes more complicated, Camila is forced to face her secrets and make her way in a world with no place for the dreams and ambition of a girl like her.
      Filled with authentic details and the textures of day-to-day life in Argentina, heart-soaring romance, and breathless action on the pitch, Furia is the story of a girl's journey to make her life her own."
12. Each of Us a Desert by Mark Oshiro
Publication Date: September 15, 2020
      "From the award-winning author Mark Oshiro comes a powerful fantasy novel about finding home and falling in love amidst the dangers of a desert where stories come to life.
      Xochital is destined to wander the desert alone, speaking her troubled village's stories into its arid winds. Her only companions are the blessed stars above and enimagic lines of poetry magically strewn across dusty dunes.
      Her one desire: to share her heart with a kindred spirit.
      One night, Xo's wish is granted—in the form of Emilia, the cold and beautiful daughter of the town's murderous mayor. But when the two set out on a magical journey across the desert, they find their hearts could be a match… if only they can survive the nightmare-like terrors that arise when the sun goes down."
13. Land of the Cranes by Aida Salazar
Publication Date: September 15, 2020
      "From the prolific author of The Moon Within comes the heart-wrenchingly beautiful story in verse of a young Latinx girl who learns to hold on to hope and love even in the darkest of places: a family detention center for migrants and refugees.
      Nine-year-old Betita knows she is a crane. Papi has told her the story, even before her family fled to Los Angeles to seek refuge from cartel wars in Mexico. The Aztecs came from a place called Aztlan, what is now the Southwest US, called the land of the cranes. They left Aztlan to establish their great city in the center of the universe-Tenochtitlan, modern-day Mexico City. It was prophesized that their people would one day return to live among the cranes in their promised land. Papi tells Betita that they are cranes that have come home.
      Then one day, Betita's beloved father is arrested by Immigration Customs Enforcement (ICE) and deported to Mexico. Betita and her pregnant mother are left behind on their own, but soon they too are detained and must learn to survive in a family detention camp outside of Los Angeles. Even in cruel and inhumane conditions, Betita finds heart in her own poetry and in the community she and her mother find in the camp. The voices of her fellow asylum seekers fly above the hatred keeping them caged, but each day threatens to tear them down lower than they ever thought they could be. Will Betita and her family ever be whole again?"
14. Never Look Back by Lilliam Rivera
Publication Date: September 15, 2020
      "Featuring contemporary Afro-Latinx characters, acclaimed author Lilliam Rivera blends a touch of magical realism into a timely story about cultural identity, overcoming trauma, and the power of first love.
      Eury comes to the Bronx as a girl haunted. Haunted by losing everything in Hurricane Maria–and by an evil spirit, Ato. She fully expects the tragedy that befell her and her family in Puerto Rico to catch up with her in New York. Yet, for a time, she can almost set this fear aside, because there's this boy . . .
      Pheus is a golden-voiced, bachata-singing charmer, ready to spend the summer on the beach with his friends, serenading his on-again, off-again flame. That changes when he meets Eury. All he wants is to put a smile on her face and fight off her demons. But some dangers are too powerful for even the strongest love, and as the world threatens to tear them apart, Eury and Pheus must fight for each other and their lives."
15. Once I Was You: A Memoir of Love and Hatein a Torn America by María Hinojosa
Publication Date: September 15, 2020
      "Emmy Award–winning journalist and anchor of NPR's Latino USA, Maria Hinojosa, tells the story of immigration in America through her family's experiences and decades of reporting, painting an unflinching portrait of a country in crisis.
      Maria Hinojosa is an award-winning journalist who has collaborated with the most respected networks and is known for bringing humanity to her reporting. In this beautifully-rendered memoir, she relates the history of US immigration policy that has brought us to where we are today, as she shares her deeply personal story. For thirty years, Maria Hinojosa has reported on stories and communities in America that often go ignored by the mainstream media. Bestselling author Julia Alvarez has called her 'one of the most important, respected, and beloved cultural leaders in the Latinx community.'
      In Once I Was You, Maria shares her intimate experience growing up Mexican American on the south side of Chicago and documenting the existential wasteland of immigration detention camps for news outlets that often challenged her work. In these pages, she offers a personal and eye-opening account of how the rhetoric around immigration has not only long informed American attitudes toward outsiders, but also enabled willful negligence and profiteering at the expense of our country's most vulnerable populations—charging us with the broken system we have today.
      This honest and heartrending memoir paints a vivid portrait of how we got here and what it means to be a survivor, a feminist, a citizen, and a journalist who owns her voice while striving for the truth. Once I Was You is an urgent call to fellow Americans to open their eyes to the immigration crisis and understand that it affects us all."
16. White Fox by Sara Faring
Publication Date: September 22, 2020
      "A tale of two sisters against a backdrop of Night Film meets Black Mirror, this atmospheric novel will keep you guessing until the very end.
      After their world-famous mother disappeared under mysterious circumstances, Manon and Thais left their remote Mediterranean home—sent away by their pharma tech tycoon father. Opposites in every way, the sisters drifted apart in their grief. Yet their mother's unfinished story still haunts them both, and they can't put to rest the possibility that she is still alive.
      Lured home a decade later, Manon and Thais discover their mother's legendary last work, long thought lost: White Fox, a screenplay filled with enigmatic metaphors. The clues in this dark fairytale draw them deep into society's surreal underbelly, into the twisted secrets hidden by their glittering family, to reveal the truth about their mother—and themselves."
17. Miss Meteor by Anna-Marie McLemore and Tehlor Kay Mejia
Publication Date: September 22, 2020
      "There hasn't been a winner of the Miss Meteor beauty pageant who looks like Lita Perez or Chicky Quintanilla in all its history. But that's not the only reason Lita wants to enter the contest, or why her ex-best friend Chicky wants to help her. The road to becoming Miss Meteor isn't about being perfect; it's about sharing who you are with the world—and loving the parts of yourself no one else understands. So to pull off the unlikeliest underdog story in pageant history, Lita and Chicky are going to have to forget the past and imagine a future where girls like them are more than enough—they are everything.
      Witty and heartfelt with characters that leap off the page, Miss Meteor is acclaimed authors Anna-Marie McLemore and Tehlor Kay Mejia's first book together."
18. Historically Inaccurate by Shay Bravo
Publication Date: September 29, 2020
      "It only takes one moment to change your life forever…
      After her mother's deportation last year, all Soledad "Sol" Gutierrez wants is for her life to go back to normal. Everything's changed―new apartment, new school, new family dynamic―and Sol desperately wants to fit in. When she joins her community college's history club, it comes with an odd initiation process: break into Westray's oldest house and steal . . . a fork?
      There's just one problem: while the owners of the house aren't home, their grandson Ethan is, and when he catches Sol with her hand in the kitchen drawer, she barely escapes with the fork intact. This one chance encounter irrevocably alters her life, and Sol soon learns that sometimes fitting in isn't as important as being yourself―even if that's the hardest thing she's ever had to do."
19. The Low, Low Woods by Carmen Maria Machado, Illustrated by DaNi
Publication Date: September 29, 2020
      "When your memories are stolen, what would you give to remember? Follow El and Vee as they search for answers to the questions everyone else forgot.
      Shudder-to-Think, Pennsylvania, is plagued by a mysterious illness that eats away at the memories of those affected by it. El and Octavia are two best friends who find themselves the newest victims of this disease after waking up in a movie theater with no memory of the past few hours.
      As El and Vee dive deeper into the mystery behind their lost memories, they realize the stories of their town hold more dark truth than they could've imagined. It's up to El and Vee to keep their town from falling apart…to keep the world safe from Shudder-to-Think's monsters."
20. Blazewrath Games by Amparo Ortiz
Publication Date: October 6, 2020
      "How to Train Your Dragon meets Quidditch through the Ages in this debut fantasy, set in an alternate contemporary world, in which dragons and their riders compete in an international sports tournament
      Lana Torres has always preferred dragons to people. In a few weeks, sixteen countries will compete in the Blazewrath World Cup, a tournament where dragons and their riders fight for glory in a dangerous relay. Lana longs to represent her native Puerto Rico in their first ever World Cup appearance, and when Puerto Rico's Runner—the only player without a dragon steed—is kicked off the team, she's given the chance.
      But when she discovers that a former Blazewrath superstar has teamed up with the Sire—a legendary dragon who's cursed into human form—the safety of the Cup is jeopardized. The pair are burning down dragon sanctuaries around the world and refuse to stop unless the Cup gets cancelled. All Lana wanted was to represent her country. Now, to do that, she'll have to navigate an international conspiracy that's deadlier than her beloved sport."
21. A Cuban Girl's Guide to Tea and Tomorrow by Laura Taylor Namey
Publication Date: October 6, 2020
      "Teenage master of Cuban cuisine, Lila Reyes, is eager to inherit her family's Miami bakery along with her sister, Pilar. But between spring and graduation, Lila's abuela dies, her best friend abandons her, and her long-time boyfriend dumps her. Fearing Lila's emotional health, her parents defy her wishes and entrust her summer to family and their Winchester, England inn. Even though she's given a space to cook at the inn, she longs for Miami, the seat of her Cuban roots. Being a Miami Cuban baker is her glorified past and destined future, forged by years of training by her loving abuela.
     Days into her stay, Orion Maxwell barges into Lila's inn kitchen with a delivery from his family's tea shop. A nuisance at first, opposite ingredients soon learn to blend. Orion befriends Lila, introducing her to his mates and devouring her food––comida Cubana.
      Orion entertains her with his mental collection of superstitions and sweeps her onto his vintage motorbike. He wraps cold, underdressed Lila in his wool cardigan and becomes her personal tour guide. His mum's early-onset (FTD) Dementia gives Orion a unique outlook––he never asks too much of the world, accepting what he can't control. Lila soon discovers this British boy brings empathy to her loss because he's living his own.
      Before long, Lila can't control the route of her own heart as she begins to fall for more than a new love. England has charmed her. And a special opportunity in London tempts her. As her return ticket looms, Lila feels impossibly caught between two flags. Hearts aren't supposed to split like this––between a beautiful boy and a beautiful family. Between exploring an uncharted future in a rich new place, and honoring Abuela's treasured legacy."
22. Rise of the Halfing King by David Bowles, Charlene Bowles (Illustrator)
Publication Date: October 6, 2020
      "Sayam has always been different from other kids: he was born from an egg! His grandmother, a witch, teaches him the ancient magic she uses to help her people. So when a giant snake starts terrorizing a nearby city, Sayam steps into action. But the ruthless King Kinich Kak Ek sees Sayam as a threat to his throne. Prophecy declares that whoever succeeds at three impossible tests will be king. Monstrous snakes and impossible tests are a lot for a boy to handle, but Sayam is brave and has a loyal monkey, a wise grandmother, and magical knowledge on his side.
      Middle-grade graphic novel adaptation of the Maya myth 'The Dwarf King of Uxmal.'"
23. Project School President (Hope, #3) by Debbie Rigaud (with Alyssa Milano; Illustrated by Eric S. Keyes)
Publication Date: October 6, 2020
      "Hope Roberts for President — or not?
      In the third book in Alyssa Milano's funny and relatable middle-grade series, Hope is running for sixth grade class president, with her friend and campaign manager, Grace, by her side. But in her effort to win over her classmates, Hope makes some promises she can't keep. Can Hope make things right with the students of JFK Middle — and maybe still win the election, too?
      Hope's relatability, kindness, empathy, and can-do attitude will inspire a generation of do-gooders. This series is a response to the very palpable feeling that not only can young people save the world — they will!
      This story will tie in perfectly to the 2020 presidential election and include Hope's tips about voting and elections in the back of the book!"
24. Quiet No More by Nikki Barthelmess
Publication Date: October 13, 2020
      "College freshman Victoria Parker is trying to move on with her life after surviving sexual assault by her father and six months in foster care. She's focusing on the positives–attending college, living on her own, repairing old relationships and making new ones, and getting involved with an abuse survivors activist group on campus. But everything's thrown into disarray when a strange woman shows up, claiming to be Victoria's aunt and asking Victoria to lie about what happened to her. With her father's sentencing in a few months, she's nervous about having to share the truth of what happened with a judge. She's not even sure if she has the strength to go through with it. But when her fellow club members begin pressuring her to speak out, Victoria has to decide how to share her story while remaining true to herself."
25. Charming as a Verb by Ben Philippe
Publication Date: October 13, 2020
      "Henri 'Halti' Haltiwanger can charm just about anyone. He is a star debater and popular student at the prestigious FATE academy, the dutiful first-generation Haitian son, and the trusted dog walker for his wealthy New York City neighbors. But his easy smiles mask a burning ambition to attend his dream college, Columbia University.
      There is only one person who seems immune to Henri's charms: his "intense" classmate and neighbor Corinne Troy. When she uncovers Henri's less-than-honest dog-walking scheme, she blackmails him into helping her change her image at school. Henri agrees, seeing a potential upside for himself.
      Soon what started as a mutual hustle turns into something more surprising than either of them ever bargained for…
      This is a sharply funny and insightful novel about the countless hustles we have to keep from doing the hardest thing: being ourselves."
26. This Is How We Fly by Anna Meriano
Publication Date: October 20, 2020
      "A loose retelling of Cinderella, about a high-school graduate who–after getting grounded for the whole summer–joins a local Quidditch league and finds her footing, perfect for fans of Dumplin', Fangirl, and everyone who's read and adored Harry Potter.
      17-year-old vegan feminist Ellen Lopez-Rourke has one muggy Houston summer left before college. She plans to spend every last moment with her two best friends before they go off to the opposite ends of Texas for school. But when Ellen is grounded for the entire summer by her (sometimes) evil stepmother, all her plans are thrown out the window.
      Determined to do something with her time, Ellen (with the help of BFF Melissa) convinces her parents to let her join the local muggle Quidditch team. An all-gender, full-contact game, Quidditch isn't quite what Ellen expects. There's no flying, no magic, just a bunch of scrappy players holding PVC pipe between their legs and throwing dodgeballs. Suddenly Ellen is thrown into the very different world of sports: her life is all practices, training, and running with a group of Harry Potter fans.
      Even as Melissa pulls away to pursue new relationships and their other BFF Xiumiao seems more interested in moving on from high school (and from Ellen), Ellen is steadily finding a place among her teammates. Maybe Quidditch is where she belongs.
      But with her home life and friend troubles quickly spinning out of control–Ellen must fight for the future that she wants, now she's playing for keeps."
27. Here the Whole Time by Vitor Martins
Publication Date: October 20, 2020
      "The charm and humor of To All the Boys I've Loved Before meets Dumplin' in this body-positive YA love story between two boys who must spend 15 days living with each other over school break.
      What would you do if you had to spend the next 15 days with your lifelong crush?
      Felipe gets it — he's fat. Not chubby. Not big-boned. Fat. And he doesn't need anyone to remind him, which is, of course, what everyone does. That's why he's been waiting for this moment ever since the school year began: school break. Finally, he'll be able to spend some time far away from school and the classmates who tease him incessantly. His plans include catching up on his favorite TV shows, finishing his to-be-read pile, and watching YouTube tutorials on skills he'll never actually put into practice.
      But things get a little out of hand when Felipe's mom informs him that Caio, the neighbor kid from apartment 57, will be spending the next 15 days with them while his parents are on vacation. Felipe is distraught because A) he's had a crush on Caio since, well, forever, and B) Felipe has a list of body image insecurities and absolutely NO idea how he's going to entertain his neighbor for two full weeks.
      Suddenly, the days ahead of him that once promised rest and relaxation (not to mention some epic Netflix bingeing) end up bringing a whirlwind of feelings, forcing Felipe to dive head-first into every unresolved issue he has had with himself — but maybe, just maybe, he'll manage to win over Caio, too."
28. Shadow and Light by Selenia Paz
Publication Date: October 27, 2020
      "Miguel never expected to be making a journey with Death, but from the start he knows there is something different about this journey. As Miguel and Death set out to save an old friend, Natalia and La Llorona come closer to discovering the truth about what lies in the darkness. As they search for the one god who might be able to stop it, they find something completely unexpected, and realize they will need strength that has not been seen for a thousand years. In this final installment of the Leyendas series, Miguel discovers truths about the world and about himself and finally learns how to accept it."
29. Eartheater by Dolores Reyes, Julia Sanches (Translation)
Publication Date: November 17, 2020
      "Electrifying and provocative, visceral and profound, a powerful literary debut novel about a young woman whose compulsion to eat earth gives her visions of murdered and missing people—an imaginative synthesis of mystery and magical realism that explores the dark tragedies of ordinary lives.
      Set in an unnamed slum in contemporary Argentina, Earth-eater is the story of a young woman who finds herself drawn to eating the earth—a compulsion that gives her visions of broken and lost lives. With her first taste of dirt, she learns the horrifying truth of her mother's death. Disturbed by what she witnesses, the woman keeps her visions to herself. But when Earth-eater begins an unlikely relationship with a withdrawn police officer, word of her ability begins to spread, and soon desperate members of her community beg for her help, anxious to uncover the truth about their own loved ones.
      Surreal and haunting, spare yet complex, Earth-eater is a dark, emotionally resonant tale told from a feminist perspective that brilliantly explores the stories of those left behind—the women enduring the pain of uncertainty, whose lives have been shaped by violence and loss."
30. Juliet Takes a Breath by Gabby Rivera, Illustrated by Celia Moscote
Publication Date: November 25, 2020
      "A NEW GRAPHIC NOVEL ADAPTATION OF THE BESTSELLING BOOK! Juliet Milagros Palante is leaving the Bronx and headed to Portland, Oregon. She just came out to her family and isn't sure if her mom will ever speak to her again. But don't worry, Juliet has something kinda resembling a plan that'll help her figure out what it means to be Puerto Rican, lesbian and out. See, she's going to intern with Harlowe Brisbane – her favorite feminist author, someone's who's the last work on feminism, self-love and lots of of ther things that will help Juliet find her ever elusive epiphany. There's just one problem – Harlowe's white, not from the Bronx and doesn't have the answers. Okay, maybe that's more than one problem but Juliet never said it was a perfect plan… Critically-acclaimed writer Gabby Rivera adapts her bestselling novel alongside artist Celia Moscote in an unforgettable queer coming-of-age story exploring race, idenrity and what it means to be true to your amazing self. even when the rest of the world doesn't understand."
31. A Spy in the Struggle by Aya de León
Publication Date: December 29, 2020
      "Success used to be this savvy lawyer's only rule. But now she's putting everything on the line to bring a killer corporation to justice.
      Since childhood, Yolanda Vance has forged her desire to escape poverty into a laser-like focus that took her through prep school and Harvard Law. So when her prestigious New York law firm is raided by the FBI, Yolanda turns in her corrupt bosses to save her career—and goes to work for the Bureau. Soon she's sent undercover at Red, Black, and Green—an African-American "extremist" activist group back in her California college town. They claim a biotech corporation fueled by Pentagon funding is exploiting the neighborhood. But Yolanda is determined to put this assignment in her win column, head back to corporate law, and regain her comfortable life…
      Until an unexpected romance opens her heart—and a suspicious death opens her eyes. Menacing dark money forces will do anything to bury Yolanda and the movement. Fueled by memories of who she once was—and what once really mattered most—how can she tell those who've come to trust her that she's been spying? As the stakes escalate, and one misstep could cost her life, Yolanda will have to choose between betraying the cause of her people or invoking the wrath of the country's most powerful law enforcement agency."
32. The Edge of Great (Julie and the Phantoms, Season One Novelization) by Micol Ostow
Publication Date: December 29, 2020
      "Learn how Julie and the Phantoms bring their rock-and-roll dreams to life in this novel based on season one of the new Netflix show from Descendants director Kenny Ortega!
      After the passing of her mom, Julie has lost her passion for music and is on the verge of being kicked out of her performing arts high school. That is, until she makes the ultimate comeback with her new band, Julie and the Phantoms. There's only one catch: all of her bandmates are ghosts.
      Back in the 1990s, Luke, Reggie, and Alex were on the cusp of rock stardom with their band, Sunset Curve, before an unfortunate encounter with Los Angeles street food brought their rock band dreams-and lives-to an end. Now, with Julie as their lead singer, the guys have a second chance to make it big and to help Julie discover the real power of music."
33. Latinx Screams edited by V. Castro and Cina Pelayo
Publication Date: December 2020
      No Goodreads page currently available. Horror anthology edited by V. Castro and Cina Pelayo. Click here for a list of authors to be included.
---
34. One of the Good Ones by Maika Moulite and Maritza Moulite
Publication Date: January 5, 2021
      "The Hate U Give meets Get Out in this honest and powerful exploration of prejudice in the stunning novel from sister-writer duo Maika and Maritza Moulite, authors of Dear Haiti, Love Alaine.
      ISN'T BEING HUMAN ENOUGH?
      When teen social activist and history buff Kezi Smith is killed under mysterious circumstances after attending a social justice rally, her devastated sister Happi and their family are left reeling in the aftermath. As Kezi becomes another immortalized victim in the fight against police brutality, Happi begins to question the idealized way her sister is remembered. Perfect. Angelic.
      One of the good ones.
      Even as the phrase rings wrong in her mind—why are only certain people deemed worthy to be missed?—Happi and her sister Genny embark on a journey to honor Kezi in their own way, using an heirloom copy of The Negro Motorist Green Book as their guide. But there's a twist to Kezi's story that no one could've ever expected—one that will change everything all over again."
35. Shaking Up the House by Yamile Saied Méndez
Publication Date: January 5, 2021
      "A friendly prank war at the White House spirals out of control in this hilarious and heartfelt middle grade novel written by acclaimed author Yamile Saied Méndez and perfect for fans of President of the Whole Fifth Grade and Merci Suá rez Changes Gears .
      Ingrid and Winnie López have lived at 1600 Pennsylvania Avenue for eight years, but their friends Skylar and Zora Williams—the new first daughters—are about to move into the White House with their mom, the president-elect.
      But when the four girls get wrapped up in a long-standing White House tradition of practical jokes, will their battle go down in American history and ruin their friendship forever?"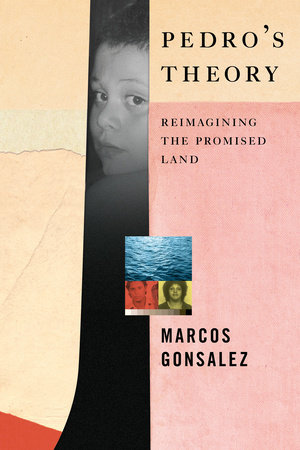 36. Pedro's Theory: Reimagining the Promised Land by Marcos Gonsalez
Publication Date: January 12, 2021
      "A deeply personal exploration of race, immigration, sexuality, family, and masculinity through the eyes of a first-generation gay man–the son of an undocumented Mexican father and a Puerto Rican mother.
      There are many Pedros. One goes to a school where they take away his language, replace it with another. At home, he is afraid to find the words to explain the things they call him. Another crosses the desert, leaving behind a backpack. It contains no clues as to whether he successfully made it across the border and into a new life. A Cousin Pedro comes to visit, awakening feelings that others are afraid to make plain. One goes missing so completely it's as if he was never there to go missing at all. Another watches his father from afar, unable to ever find ways to close the gap. A Pedro keeps his distance from the other Pedros, in hopes the Meghans and the Johns will think he is one of them instead. One returns to a place he's never been, to the place his father left, hoping to find him there. Many Pedros journey to many Promised Lands only to learn they may not be promising after all.
      Pedro's Theory is an exploration of these many Pedros, several of them are the author himself, others are the men he might have been in other circumstances. It is a tender exploration of the gap between who the world sees in the author and who he sees in himself, and a unified theory of how racism operates in small town America and shapes so many lives."
37. Shadow City by Francesca Flores
Publication Date: January 26, 2021
      "The stunning action-packed conclusion to The City of Diamond and Steel duology.
      Aina Solís has fought her way to the top of criminal ranks in the city of Kosín by wresting control of an assassin empire owned by her old boss, Kohl. She never has to fear losing her home and returning to life on the streets again—except Kohl, the man who tried to ruin her life, will do anything to get his empire back. Aina sets out to kill him before he can kill her.
      But Alsane Bautix, the old army general who was banned from his seat in the government after Aina revealed his corruption, is working to take back power by destroying anyone who stands in his way. With a new civil war on the horizon and all their lives at risk, the only way for Aina to protect her home is to join up with the only other criminal more notorious than her: Kohl himself.
      As Bautix's attacks increase, Aina and Kohl work together to stop his incoming weapons shipments and his plans to take back the Tower of Steel. To defeat them both, Aina will resort to betrayal, poison, and a deadly type of magic that hasn't been used in years.
      Through narrow alleys, across train rooftops, and deep in the city's tunnels, Aina and Kohl will test each other's strengths and limits, each of them knowing that once Bautix is dead, they'll still have to face each other. If she manages to kill him, she'll finally have the freedom she wants—but it might forever mark her as his shadow in a city where only the strongest survive."
38. Muted by Tami Charles
Publication Date: February 2, 2021
      "Be bold. Get seen. Be Heard.
      For seventeen-year-old Denver, music is everything. Writing, performing, and her ultimate goal: escaping her very small, very white hometown.
      So Denver is more than ready on the day she and her best friends Dali and Shak sing their way into the orbit of the biggest R&B star in the world, Sean "Mercury" Ellis. Merc gives them everything: parties, perks, wild nights — plus hours and hours in the recording studio. Even the painful sacrifices and the lies the girls have to tell are all worth it.
      Until they're not.
      Denver begins to realize that she's trapped in Merc's world, struggling to hold on to her own voice. As the dream turns into a nightmare, she must make a choice: lose her big break, or get broken.
      Inspired by true events, Muted is a fearless exploration of the dark side of the music industry, the business of exploitation, how a girl's dreams can be used against her — and what it takes to fight back."
39. Flood City by Daniel José Older
Publication Date: February 2, 2021
      "The battle for Earth begins now.
      Welcome to Flood City, the last inhabitable place left above the waters that cover Earth. It's also the last battleground between the Chemical Barons, who once ruled the planet and now circle overhead in spaceships, desperate to return, and the Star Guard, who have controlled the city for decades.
      Born and raised in Flood City, Max doesn't care about being part of either group. All he wants is to play his music with the city band, keep his sister from joining the Star Guard, and be noticed by his crush, the awesome drummer Djinna.
      Meanwhile, Ato, a young Chemical Baron, has joined his crew for what was supposed to be a routine surveillance mission, only things go from bad to worse between unexplained iguanagull attacks and the discovery of deadly schemes. Ato's just trying to stay safe, keep his twin brother alive, and not hurt anyone. So when his commander prepares to wipe out Flood City completely, Ato must decide how far he'll go.
      As Max's and Ato's paths collide, it changes everything. Because they might be able to stop a coming war. But can two enemies work together to save Earth?"
40. Fat Chance, Charlie Vega by Crystal Maldonado
Publication Date: February 2, 2021
      "Coming of age as a Fat brown girl in a white Connecticut suburb is hard.
      Harder when your whole life is on fire, though.
      Charlie Vega is a lot of things. Smart. Funny. Artistic. Ambitious. Fat.
      People sometimes have a problem with that last one. Especially her mom. Charlie wants a good relationship with her body, but it's hard, and her mom leaving a billion weight loss shakes on her dresser doesn't help. The world and everyone in it have ideas about what she should look like: thinner, lighter, slimmer-faced, straighter-haired. Be smaller. Be whiter. Be quieter.
      But there's one person who's always in Charlie's corner: her best friend Amelia. Slim. Popular. Athletic. Totally dope. So when Charlie starts a tentative relationship with cute classmate Brian, the first worthwhile guy to notice her, everything is perfect until she learns one thing–he asked Amelia out first. So is she his second choice or what? Does he even really see her? UGHHH. Everything is now officially a MESS.
      A sensitive, funny, and painful coming-of-age story with a wry voice and tons of chisme, Fat Chance, Charlie Vega tackles our relationships to our parents, our bodies, our cultures, and ourselves."
41. Children of Chicago by Cynthia Pelayo
Publication Date: February 6, 2021
     No Goodreads page currently available. Cover linked to author's website.

      "This horrifying retelling of the Pied Piper fairytale set in present-day Chicago is an edge of your seat, chills up the spine, thrill ride. ‪ When Detective Lauren Medina sees the calling card at a murder scene in Chicago's Humboldt Park neighborhood, she knows the Pied Piper has returned. When another teenager is brutally murdered at the same lagoon where her sister's body was found floating years before, she is certain that the Pied Piper is not just back, he's looking for payment he's owed from her. Lauren's torn between protecting the city she has sworn to keep safe, and keeping a promise she made long ago with her sister's murderer. She may have to ruin her life by exposing her secrets and lies to stop the Pied Piper before he collects."
42. The Sea-Ringed World: Sacred Stories of the Americas by by María García Esperón, Amanda Mijangos (Illustrations), David Bowles (Translation)
Publication Date: February 23, 2021
      "Fifteen thousand years before Europeans stepped foot in the Americas, people had already spread from tip to tip and coast to coast. Like all humans, these Native Americans sought to understand their place in the universe, the nature of their relationship with the divine, and the origin of the world into which their ancestors had emerged.
      The answers lay in their sacred stories.
      Author María García Esperón, illustrator Amanda Mijangos, and translator David Bowles have gifted us a treasure. Their talents have woven this collection of stories from nations and cultures across our two continents—the Sea-Ringed World, as the Aztecs called it—from the edge of Argentina all the way up to Alaska."
43. Infinite Country: A Novel by Patricia Engel
Publication Date: February 23, 2021
      "For readers of Valeria Luiselli and Edwidge Danticat, an urgent and lyrical novel about a Colombian family fractured by deportation, offering an intimate perspective on an experience that so many have endured—and are enduring right now.
      At the dawn of the new millennium, Colombia is a country devastated by half a century of violence. Elena and Mauro are teenagers when they meet, their blooming love an antidote to the mounting uncertainty of life in Bogotá. Once their first daughter is born, and facing grim economic prospects, they set their sights on the United States.
      They travel to Houston and send earnings back to Elena's mother, all the while weighing whether to risk overstaying their tourist visas or to return to Bogotá. As their family expands, and they move again and again, their decision to ignore their exit dates plunges the young family into the precariousness of undocumented status, the threat of discovery menacing a life already strained. When Mauro is deported, Elena, now tasked with caring for their three small children, makes a difficult choice that will ease her burdens but splinter the family even further.
      Award-winning, internationally acclaimed author Patricia Engel, herself the daughter of Colombian immigrants and a dual citizen, gives voice to Mauro and Elena, as well as their children, Karina, Nando, and Talia—each one navigating a divided existence, weighing their allegiance to the past, the future, to one another, and to themselves. Rich with Bogotá urban life, steeped in Andean myth, and tense with the daily reality for the undocumented in America, Infinite Country is the story of two countries and one mixed-status family—for whom every triumph is stitched with regret and every dream pursued bears the weight of a dream deferred."
44. What's Mine and Yours by Naima Coster
Publication Date: March 2, 2021
      "When a county initiative in the Piedmont of North Carolina forces the students at a mostly black public school on the east side to move across town to a nearly all-white high school on the west, the community rises in outrage. For two students, quiet and aloof Gee and headstrong Noelle, these divisions will extend far beyond their schooling. As their paths collide and overlap over the course of thirty years, their two seemingly disconnected families begin to form deeply knotted, messy ties that shape the trajectory of their lives.
      On one side of the school integration debate is Jade, Gee's steely, single, black mother, grieving for her murdered partner, and determined for her son to have the best chance at a better life. On the other, is Noelle's enterprising mother, Lacey May, who refuses to see her half-Latina daughters as anything but white. The choices these mothers make will resound for years to come. And twenty years later, when Lacey's daughters return home to visit her in hospital, they're forced to confront the ways their parents' decisions continue to affect the life they live and the people they love.
      WHAT'S MINE AND YOURS is a sweeping, rich tapestry of familial bond and identity, and a sharp, poignant look at the ways race affects even the closest of relationships. This is not just one love story, but many: It's the all-consuming volatile passion of young lovers and the quieter comfort of steady companionship; it's the often tenuous but unbreakable bond between siblings; and it's the unconditional love that runs between parent and child and encompasses adoration, contempt and forgiveness. With gorgeous prose, Naima Coster explores the unique organism that is every family: what breaks them apart and how they come back together."
45. Infinity Reaper by Adam Silvera
Publication Date: March 2, 2021
      "Emil and Brighton Rey defied the odds. They beat the Blood Casters and escaped with their lives–or so they thought. When Brighton drank the Reaper's Blood, he believed it would make him invincible, but instead the potion is killing him.
      In Emil's race to find an antidote that will not only save his brother but also rid him of his own unwanted phoenix powers, he will have to dig deep into the very past lives he's trying to outrun. Though he needs the help of the Spell Walkers now more than ever, their ranks are fracturing, with Maribelle's thirst for revenge sending her down a dangerous path.
      Meanwhile, Ness is being abused by Senator Iron for political gain, his rare shifting ability making him a dangerous weapon. As much as Ness longs to send Emil a signal, he knows the best way to keep Emil safe from his corrupt father is to keep him at a distance.
      The battle for peace is playing out like an intricate game of chess, and as the pieces on the board move into place, Emil starts to realize that he may have been competing against the wrong enemy all along."
46. Once Upon a Quinceañera by Monica Gomez-Hira
Publication Date: March 2, 2021
      "Jenny Han meets "Jane the Virgin" in this flashy and fun Own Voices romcom from debut author Monica Gomez-Hira.
      Carmen Aguilar just wants to make her happily ever after come true. Except apparently "happily ever after" for Carmen involves being stuck in an unpaid summer internship! All she has to do is perform! In a ball gown! During the summer. In Miami.
      Fine. Except that Carmen's company is hired for her spoiled cousin Ariana's over the top quinceañera.
      And of course, her new dance partner at work is none other than Mauro Reyes, Carmen's most deeply regrettable ex.
      If Carmen is going to move into the future she wants, she needs to leave the past behind. And if she can manage dancing in the blistering heat, fending off Mauro's texts, and stopping Ariana from ruining her own quinceañera Carmen might just get that happily ever after after all. "
47. The Immortal Boy by Francisco Montaña Ibañez, David Bowles (Translation)
Publication Date: March 9, 2021
      Two intertwining stories of Bogotá.
      One, a family of five children, left to live on their own.
      The other, a girl in an orphanage who will do anything to befriend the mysterious Immortal Boy.
      How they weave together will never leave you."
48.The Mirror Season by Anna-Marie McLemore
Publication Date: March 16, 2021
      When two teens discover that they were both sexually assaulted at the same party, they develop a cautious friendship through her family's possibly-magical pastelería, his secret forest of otherworldly trees, and the swallows returning to their hometown, in Anna-Marie McLemore's The Mirror Season…
      Graciela Cristales' whole world changes after she and a boy she barely knows are assaulted at the same party. She loses her gift for making enchanted pan dulce. Neighborhood trees vanish overnight, while mirrored glass appears, bringing reckless magic with it. And Ciela is haunted by what happened to her, and what happened to the boy whose name she never learned.
      But when the boy, Lock, shows up at Ciela's school, he has no memory of that night, and no clue that a single piece of mirrored glass is taking his life apart. Ciela decides to help him, which means hiding the truth about that night. Because Ciela knows who assaulted her, and him. And she knows that her survival, and his, depend on no one finding out what really happened."
49. Lost in the Never Woods by Aiden Thomas
Publication Date: March 23, 2021
      "When children go missing, people want answers. When children go missing in the small coastal town of Astoria, people look to Wendy for answers.
      It's been five years since Wendy and her two brothers went missing in the woods, but when the town's children start to disappear, the questions surrounding her brothers' mysterious circumstances are brought back into light. Attempting to flee her past, Wendy almost runs over an unconscious boy lying in the middle of the road, and gets pulled into the mystery haunting the town.
      Peter, a boy she thought lived only in her stories, claims that if they don't do something, the missing children will meet the same fate as her brothers. In order to find them and rescue the missing kids, Wendy must confront what's waiting for her in the woods."
50. Your Heart My Sky by Margarita Engle
Publication Date: March 23, 2021
      "Acclaimed author Margarita Engle tells a painful, poignant story of love in a time of hunger inspired by her own family's struggles during a dark period in Cuba's history.
      The people of Cuba are living in el periodo especial en tiempos de paz—the special period in times of peace. That's what the government insists that this era must be called, but the reality behind these words is starvation.
      Liana is struggling to find enough to eat. Yet hunger has also made her brave: she finds the courage to skip a summer of so-called volunteer farm labor, even though she risks government retribution. Nearby, a quiet, handsome boy named Amado also refuses to comply, so he wanders alone, trying to discover rare sources of food.
      A chance encounter with an enigmatic dog brings Liana and Amado together. United in hope and hunger, they soon discover that their feelings for each other run deep. Love can feed their souls and hearts—but is it enough to withstand el periodo especial?"
51. Goddess of Filth by V. Castro
Publication Date: March 30, 2021
      "'Five of us sat in a circle doing our best to emulate the girls in The Craft, hoping to unleash some power to take us all away from our home to the place of our dreams. But we weren't witches. We were five Chicanas living in San Antonio, Texas, one year out of high school.'
      One hot summer night, best friends Lourdes, Fernanda, Ana, Perla, and Pauline hold a séance. It's all fun and games at first, but their tipsy laughter turns to terror when the flames burn straight through their prayer candles and Fernanda starts crawling toward her friends and chanting in Nahuatl, the language of their Aztec ancestors.
      Over the next few weeks, shy, modest Fernanda starts acting strangely—smearing herself in black makeup, shredding her hands on rose thorns, sucking sin out of the mouths of the guilty. The local priest is convinced it's a demon, but Lourdes begins to suspect it's something else—something far more ancient and powerful.
      As Father Moreno's obsession with Fernanda grows, Lourdes enlists the help of her 'bruja Craft crew' and a professor, Dr. Camacho, to understand what is happening to her friend in this unholy tale of possession-gone-right."
52. Somewhere Between Bitter and Sweet by Laekan Zea Kemp
Publication Date: April 6, 2021
      "I'm Not Your Perfect Mexican Daughter meets Emergency Contact in this stunning story of first love, familial expectations, the power of food, and finding where you belong.
      As an aspiring pastry chef, Penelope Prado has always dreamed of opening her own pastelería next to her father's restaurant, Nacho's Tacos. But her mom and dad have different plans — leaving Pen to choose between disappointing her traditional Mexican-American parents or following her own path. When she confesses a secret she's been keeping, her world is sent into a tailspin. But then she meets a cute new hire at Nacho's who sees through her hard exterior and asks the questions she's been too afraid to ask herself.
      Xander Amaro has been searching for home since he was a little boy. For him, a job at Nacho's is an opportunity for just that — a chance at a normal life, to settle in at his abuelo's, and to find the father who left him behind. But when both the restaurant and Xander's immigrant status are threatened, he will do whatever it takes to protect his new found family and himself.
      Together, Pen and Xander must navigate first love and discovering where they belong — both within their families and their fiercely loyal Chicanx community — in order to save the place they all call home."
53. Oculta by Maya Motayne
Publication Date: April 6, 2021
      "After joining forces to save Castallan from an ancient magical evil, Alfie and Finn haven't seen each other in months. Alfie is finally stepping up to his role as heir and preparing for an International Peace Summit, while Finn is travelling and revelling in her newfound freedom from Ignacio.
      That is, until she's unexpectedly installed as the new leader of one of Castallan's powerful crime families. Now one of the four Thief Lords of Castallan, she's forced to preside over the illegal underground Oculta competition, which coincides with the summit and boasts a legendary prize.
      Just when Finn finds herself back in San Cristobal, Alfie's plans are also derailed. Los Toros, the mysterious syndicate responsible for his brother's murder, has resurfaced—and their newest target is the summit. And when these events all unexpectedly converge, Finn and Alfie are once again forced to work together to follow the assassins' trail and preserve Castallan's hopes for peace with Englass.
      But will they be able to stop these sinister foes before a new war threatens their kingdom?"
54. Of Women and Salt by Gabriela Garcia
Publication Date: April 6, 2021
      "A sweeping, masterful debut about a daughter's fateful choice, a mother motivated by her own past, and a family legacy that begins in Cuba before either of them were born.
      In present-day Miami, Jeanette is battling addiction. Daughter of Carmen, a Cuban immigrant, she is determined to learn more about her family history from her reticent mother and makes the snap decision to take in the daughter of a neighbor detained by ICE. Carmen, still wrestling with the trauma of displacement, must process her difficult relationship with her own mother while trying to raise a wayward Jeanette. Steadfast in her quest for understanding, Jeanette travels to Cuba to see her grandmother and reckon with secrets from the past destined to erupt.
      From 19th-century cigar factories to present-day detention centers, from Cuba to Mexico, Gabriela Garcia's Of Women and Salt is a kaleidoscopic portrait of betrayals—personal and political, self-inflicted and those done by others—that have shaped the lives of these extraordinary women. A haunting meditation on the choices of mothers, the legacy of the memories they carry, and the tenacity of women who choose to tell their stories despite those who wish to silence them, this is more than a diaspora story; it is a story of America's most tangled, honest, human roots."
55. Cece Rios and the Desert of Souls by Kaela Rivera
Publication Date: April 13, 2021
      "Living in the remote town of Tierra del Sol is dangerous—especially in the criatura months, when powerful spirits break free from their home in Devil's Alley to threaten humankind. But Cecelia Rios has always believed there was more to the criaturas who roamed the desert, much to her family's disapproval. After all, it's common knowledge that only brujas—humans who capture and control criaturas—consort with the spirits, and brujeria is a terrible crime.
      When her older sister, Juana, is kidnapped by El Sombrerón, a powerful dark criatura, everyone in town believes she's lost forever. But Cece is determined to bring Juana back. To get into Devil's Alley, though, she'll have to become a bruja herself—while hiding her quest from her parents, her town, and the other brujas. Thankfully, the legendary criatura Coyote has a soft spot for humans, and agrees to help her on her journey. With him at her side, Cece sets out to reunite her family—and maybe even change what it means to be a bruja along the way."
56. The Mary Shelley Club by Goldy Moldavsky
Publication Date: April 13, 2021
      "New York Times –bestselling author Goldy Moldavsky delivers a deliciously twisty YA thriller that's Scream meets Karen McManus about a mysterious club with an obsession for horror.
      New girl Rachel Chavez is eager to make a fresh start at Manchester Prep. But as one of the few scholarship kids, Rachel struggles to fit in, and when she gets caught up in a prank gone awry, she ends up with more enemies than friends.e
      To her surprise, however, the prank attracts the attention of the Mary Shelley Club, a secret club of students with one objective: come up with the scariest prank to orchestrate real fear. But as the pranks escalate, the competition turns cutthroat and takes on a life of its own.
      When the tables are turned and someone targets the club itself, Rachel must track down the real-life monster in their midst . . . even if it means finally confronting the dark secrets from her past."
57. Merci Suárez Can't Dance by Meg Medina
Publication Date: April 16, 2021
      "In Meg Medina's follow-up to her Newbery Medal-winning novel, Merci takes on seventh grade, with all its travails of friendship, family, love–and finding your rhythm.
      Seventh grade is going to be a real trial for Merci Suárez. For science she's got no-nonsense Mr. Ellis, who expects her to be a smart as her brother, Roli. She's been assigned to co-manage the tiny school store with Wilson Bellevue, a boy she barely knows, but whom she might actually like. And she's tangling again with classmate Edna Santos, who is bossier and more obnoxious than ever now that she is in charge of the annual Heart Ball.
      One thing is for sure, though: Merci Suárez can't dance—not at the Heart Ball or anywhere else. Dancing makes her almost as queasy as love does, especially now that Tía Inés, her merengue-teaching aunt, has a new man in her life. Unfortunately, Merci can't seem to avoid love or dance for very long. She used to talk about everything with her grandfather, Lolo, but with his Alzheimer's getting worse each day, whom can she trust to help her make sense of all the new things happening in her life? The Suárez family is back in a touching, funny story about growing up and discovering love's many forms, including how we learn to love and believe in ourselves."
58. Sure, I'll Be Your Black Friend: Notes from the Other Side of the Fist Bump by Ben Philippe
Publication Date: April 27, 2021
      No synopsis currently available.
59. Indivisible by Daniel Aleman
Publication Date: May 4, 2021
      "There is a word Mateo Garcia and his younger sister Sophie have been taught to fear for as long as they can remember: deportation. Over the past few years, however, the fear that their undocumented immigrant parents could be sent back to Mexico has started to fade to the back of their minds. And why wouldn't it, when their Ma and Pa have been in the United States for so long, they have American-born children, and they're hard workers and good neighbors?
      When two ICE agents come asking for Pa, the Garcia family realizes that the lives they've built are about to come crumbling down. And when Mateo returns from school one day to find that his parents have been taken, he'll have to come to terms with the fact that his family's worst nightmare has become a reality.
      With his Ma and Pa being held in separate detention centers, Mateo must learn how to look after his sister and himself. The choices Mateo makes, and the people he turns to for help, might reunite his family… or tear them apart for good. With his parents' fate and his own future hanging in the balance, Mateo must figure out who he is and what he is capable of, even as he's forced to question what it means to be an American teenager in a country that rejects his own mom and dad.
      Daniel Aleman's INDIVISIBLE is a remarkable and timely story—both powerful in its explorations of immigration in America and deeply intimate in its portrait of a teen boy driven by his fierce, protective love for his parents and his sister."
60. Illusionary by Zoraida Córdova
Publication Date: May 11, 2021
      Reeling from betrayal at the hands of the Whispers, Renata Convida is a girl on the run. With few options and fewer allies, she's reluctantly joined forces with none other than Prince Castian, her most infuriating and intriguing enemy. They're united by lofty goals: find the fabled Knife of Memory, kill the ruthless King Fernando, and bring peace to the nation. Together, Ren and Castian have a chance to save everything, if only they can set aside their complex and intense feelings for each other.
      With the king's forces on their heels at every turn, their quest across Puerto Leones and beyond leaves little room for mistakes. But the greatest danger is within Ren. The Gray, her fortress of stolen memories, has begun to crumble, threatening her grip on reality. She'll have to control her magics–and her mind–to unlock her power and protect the Moria people once and for all.
      For years, she was wielded as weapon. Now it's her time to fight back."
61. Certain Dark Things by Silvia Moreno-Garcia
Publication Date: May 11, 2021
      "Welcome to Mexico City… An Oasis In A Sea Of Vampires…
      Domingo, a lonely garbage-collecting street kid, is busy eking out a living when a jaded vampire on the run swoops into his life.
      Atl, the descendant of Aztec blood drinkers, must feast on the young to survive and Domingo looks especially tasty. Smart, beautiful, and dangerous, Atl needs to escape to South America, far from the rival narco-vampire clan pursuing her. Domingo is smitten.
      Her plan doesn't include developing any real attachment to Domingo. Hell, the only living creature she loves is her trusty Doberman. Little by little, Atl finds herself warming up to the scrappy young man and his effervescent charm.
      And then there's Ana, a cop who suddenly finds herself following a trail of corpses and winds up smack in the middle of vampire gang rivalries.
      Vampires, humans, cops, and gangsters collide in the dark streets of Mexico City. Do Atl and Domingo even stand a chance of making it out alive?"
62. The Beautiful Ones by Silvia Moreno-Garcia
Publication Date: May 11, 2021
      "A young woman finding her way
      It is Antonina Beaulieu's first Grand Season in the elegant city of Loisail. A chance to take her place in high society, to find a suitable husband, and to leave her checkered past behind. Because Antonina possesses telekinetic powers, powers she can't control, that have made her the subject of cruel gossip.
      A gentleman with a secret
      Famed telekinetic performer Hector Auvray is also new to the city. He arrives in Loisail with the intent of recapturing the heart of his former flame, the beautiful Valérie Beaulieu, and finds his way into her household by courting Antonina.
      Astounded by Hector's abilities, which she wishes to master, and flattered by his attention, Antonina does not suspect the duplicitous drama which will unfold.
      A romance with a dash of the fantastic
      Set in a sumptuous world inspired by the Belle Epoque, where scandal is a dreaded weapon, The Beautiful Ones is a tale of desire and betrayal, and the struggle between conformity and passion."
63. Prize Money by Celeste Castro
Publication Date: May 2021
      "Eva Angeles is a professional barrel racer headed for her third world title when a competition mishap throws her in the path of an on-the-loose bull. She is saved from impending disaster by a tall, dark, and handsome bullfighter—a woman.
      Toma Rozene is an equestrian stuntwoman fresh off the set of a blockbuster film when a family emergency calls her home to help run the family business: rescuing fallen rodeo riders before blustering bulls and bucking broncos trample their dreams.
      Eva and Toma's shared passions and competitive spirits make friendship easy, but, as their feelings deepen, they must decide if the divergent futures they seek will stand in the way of love."
64. The Witch Owl Parliament by David Bowles; Illustrated by Raúl Gonzalez III
Publication Date: May 2021
      "When apprentice shaman Cristina Franco is killed by witch owls, her brother Enrique brings her back to life with alchemy and engineering. Now partly mechanical, she vows to protect the Republic of Santander against the supernatural attacks rocking the country––even though her very existence is an abomination to its citizens.
      But to do so requires the green magic Cristina has trained to wield. Will she still have access to that vital power now that her body and soul have been forever altered? Can it be used to fight as well as heal? When groups of refugees and indigenous people begin to disappear, Cristina has to set her doubts aside and embrace her new destiny.
      In the first volume of the Clockwork Curandera trilogy, Mexican American creatives David Bowles and Raúl the Third combine their unique talents and vision to craft a compelling new world in which Mesoamerican magic and steampunk technology co-exist, sometimes manipulated by the rich and powerful for nefarious ends."
65. An Island Without You by Malulani Moreno
Publication Date: Spring 2021
      "Set in contemporary Hawaii, this #OwnVoices novel features two boys struggling with identity and loss in their community after other boys in their town go missing."
66. Perfectly Parvin by Olivia Abtahi
Publication Date: Spring 2021
      "Putnam has acquired Olivia Abtahi's YA novel Perfectly Parvin, pitched as an Iranian-American Angus, Thongs and Full-Frontal Snogging. When Parvin Mohammadi sets out to get Matty Fumero—the cutest boy at school—to ask her to homecoming, she creates a foolproof plan to win him over: 1) Don't talk so much; 2) Act like the heroines in her favorite rom-coms; 3) Basically be everything she's not. But a different boy from Farsi class may derail her plans by liking her just as she is. Publication is set for spring 2021."
67. Simone Breaks All the Rules by Debbie Rigaud
Publication Date: June 1st, 2021
      "Late bloomers unite! This fresh and funny #ownvoices novel from rising star Debbie Rigaud is perfect for fans of To All the Boys I've Loved Before and Booksmart.
      Simone Thibodeaux's life is sealed in a boy-proof container.
      Her strict Haitian immigrant parents enforce no-dating rules and curfews, and send Simone to an all-girls school. As for prom? Simone is allowed to go on one condition: her parents will select her date (a boy from a nice Haitian immigrant family, obviously).
      Simone is desperate to avoid the humiliation of the set up — especially since she's crushing on a boy she knows her parents wouldn't approve of. With senior year coming to a close, Simone makes a decision. She and her fellow late-bloomer friends will create a Senior Year Bucket List of all the things they haven't had a chance to do. On the list: kissing a boy, sneaking out of the house, skipping class (gasp!), and, oh yeah — choosing your own prom date.
      But as the list takes on a life of its own, things get more complicated than Simone expected. She'll have to discover which rules are worth breaking, and which will save her from heartbreak."
68. Fire with Fire by Destiny Soria
Publication Date: June 8, 2021
      "Dani and Eden Rivera were both born to kill dragons, but the sisters couldn't be more different. For Dani, dragon slaying takes a back seat to normal high school life, while Eden prioritizes training above everything else. Yet they both agree on one thing: it's kill or be killed where dragons are concerned.
      Until Dani comes face-to-face with one and forges a rare and magical bond with him. As she gets to know Nox, she realizes that everything she thought she knew about dragons is wrong. With Dani lost to the dragons, Eden turns to the mysterious and alluring sorcerers to help save her sister. Now on opposite sides of the conflict, the sisters will do whatever it takes to save the other. But the two are playing with magic that is more dangerous than they know, and there is another, more powerful enemy waiting for them both in the shadows."
69. Fifteen Hundred Miles From the Sun by Jonny Garza Villa
Publication Date: June 8, 2021
      "An #OwnVoices debut pitched as SIMON VS. THE HOMO SAPIENS AGENDA meets ONE DAY AT A TIME, in a home where social conservatism, machismo, and masculine identity run deep, Corpus Christi, Texas high school senior Julián Luna is forced to keep his gay identity a secret. Jules' only focus is laying low the next ten months and enjoying every moment he has left with his friends before college takes them on separate paths.
      Completely doable.
      Until Jules wakes up hungover and discovers he came out on Twitter in between tequila shots. In an instant, his entire life is thrown—literally—out the closet.
      Helping him navigate the life that is openly gay Jules is Mat, a Twitter mutual from Los Angeles who slides into Jules' DMs. He's friendly, supportive, funny, and so attractive. He's the first person Jules says the words 'I'm gay' to. And, if he weren't three states away, could definitely be Jules' first boyfriend.
      But a cute boy living halfway across the country can't fix all Jules' problems. There's one thing he'll have to face on his own: coming out to his homophobic father."
70. Mona at Sea by Elizabeth Gonzalez James
Publication Date: June 30, 2021
      "In this sharp, witty debut, Elizabeth Gonzalez James introduces us to Mona Mireles—observant to a fault, unflinching in her opinions, and uncompromisingly confident in her professional abilities. Mona is a Millennial perfectionist who fails upwards in the midst of the 2008 economic crisis.
      Despite her potential, and her top- of-her-class college degree, Mona finds herself unemployed, living with her parents, and adrift in life and love. Mona's the sort who says exactly the right thing at absolutely the wrong moments, seeing the world through a cynic's eyes. In the financial and social malaise of the early 2000s, Mona walks a knife's edge as she faces down unemployment, underemployment, the complexities of adult relationships, and the downward spiral of her parents' shattering marriage. The more Mona craves perfection and order, the more she is forced to see that it is never attainable. Mona's journey asks the question: When we find what gives our life meaning, will we be ready for it?"
71. Muse Squad: The Mystery of the Tenth by Chantel Acevedo
Publication Date: July 6, 2021
     Sequel to Muse Squad: The Cassandra Curse. No synopsis currently available.
72. All These Warriors by Amy Tintera
Publication Date: July 13, 2021
      "In this highly anticipated conclusion to New York Times best-selling author Amy Tintera's All These Monsters duology, Clara and Team Seven's quest to expose the truth behind the scrab menace has them facing their biggest threat yet: their own demons. Perfect for fans of Warcross and Renegades."
73. A Beautiful Doom by Laura Pohl
Publication Date: July 2021
      "Annie Berger at Sourcebooks Fire has acquired world English rights to Doomed by Laura Pohl (The Last 8), the story of four troubled friends, one murdered girl, and a dark fate that may leave them all doomed. While investigating the murder of their best friend, four reimagined fairytale heroines must uncover connections to their ancient curses and attempt to forge their own paths before it's too late."
74. Tia Lugo Speaks No Evil by Danette Vigilante
Publication Date: August 17, 2021
      No Goodreads page currently available. Title linked to author's website.
      "Mari Kesselring and Ashley Wyrick at Jolly Fish Press have acquired Tia Lugo Speaks No Evil, a middle grade contemporary novel by Danette Vigilante. Tia Lugo, an asthmatic 13-year-old Puerto Rican girl living in New York City, witnesses a murder late one night from her bedroom window. Terrified that the killer will do anything to keep her silent and desperate to find the courage to speak out, Tia turns to her grandmother's favorite shopping spot: the botánica. Publication is set for fall 2021."
75. Cazadora by Romina Garber
Publication Date: August 17, 2021
      In Cazadora, the follow-up to Lobizona, Romina Garber continues to weave Argentine folklore and real-world issues into a haunting, fantastical, and romantic story that will reunite readers with Manu and her friends as they continue to fight for a better future.
76. Living Beyond Borders: Stories of Growing Up Mexican in America by Margarita Longoria
Publication Date: Summer 2021
      "The anthology explores the complexity of the word "border" in all its literal and metaphorical meanings, featuring stories, poetry, and more from Mexican-American creators and influencers such as Celia Pérez, Angela Cervantes, Guadalupe Garcia McCall, René Saldaña Jr., Francisco X. Stork, and others. Publication is set for summer 2021."
77. Meet-Cute Diary by Emery Lee
Publication Date: Summer 2021
      "'Alexandra Cooper at HarperCollins/Quill Tree has bought Emery Lee's Meet-Cute Diary, about a trans teen who must decide if he's dedicated to romantic formulas or open to unpredictable love after an internet troll-attack on his trans romance blog compels him and a fan to start fake-dating to salvage the blog's reputation."
78. A Dangerous Eagerness by Silvia Moreno-Garcia
Publication Date: Summer 2021
      "NYT-bestselling author Silvia Moreno-Garcia's A DANGEROUS EAGERNESS, a noir set against the backdrop of student protests in 1970s Mexico City that intertwines the stories of a kleptomaniac secretary and a hired thug on the trail of a missing woman."
79. Like a Love Song by Gabriela Martins
Publication Date: Summer 2021
      "Gabriela Martins's debut LIKE A LOVE SONG, an #ownvoices YA romance following a Latina teen pop star whose image takes a dive after a messy public breakup, until she's set up with a swoon-worthy fake boyfriend and discovers she's ready to reclaim her voice and her heart, to Hannah Allaman at Underlined, for publication in summer 2021, by Chelsea Eberly at Greenhouse Literary Agency."
80. Wish Upon a Stray: A Wish Novel by Yamile Saied Méndez
Publication Date: August 3, 2021
    " A heartwarming and authentic immigration story about a stray dog, the power of music, and celebrating old traditions along with new beginnings.
      María Emilia has just immigrated to the US from Argentina, and jumping into seventh grade in Red Ledges, Utah, is not easy. Speaking English all day turns out to be really hard, as is making a whole new set of friends.
      Her saving grace is the stray dog she discovers in her backyard, especially since it looks and acts like the beloved pet cat she used to have in Argentina. Eventually, it turns out the dog isn't a stray after all — she belongs to Emilia's new neighbor, Donovan. In order to spend more time with the dog (who totally isn't her reincarnated cat… right?), she agrees to join Donovan's band.
      But can Emilia find her new voice in the US without losing herself?"
81. Before Takeoff by Adi Alsaid
Publication Date: Fall 2021
      "Pitched as The Sun Is Also a Star meets Jumanji, the YA novel follows James and Michelle, who meet in the Atlanta airport and, on a dare, press a mysterious green button that unleashes a blizzard of chaos through the terminals."
82. Sanctuary by Karla Cornejo Villavicencio
Publication Date: Fall 2021
      "Namrata Tripathi at Kokila has acquired, on exclusive submission, Sanctuary by Karla Cornejo Villavicencio, author of the forthcoming Undocumented America. The YA novel follows Marcela, a 16-year-old New Yorker and budding journalist whose world comes crashing down when she finds out her father is scheduled for immediate deportation. When he seeks sanctuary at a local church, Marcela finds herself fighting for her father's rights and fending off exploitative media outlets she once hoped to join. Publication is set for fall 2021"
83. Wild Tongues Can't Be Tames Edited by Saraciea J. Fennell
Publication Date: Fall 2021
      "A collection of essays and poems subverting different myths and stereotypes about the Latinx community. Includes work by Saraciea J. Fennell, Elizabeth Acevedo, Mark Oshiro, Ibi Zoboi, Adam Silvera, Cristina Arreola, Zakiya N. Jamal, Daniel José Older, Meg Medina, Gabby Rivera, Carmen Maria Machado, Janel Martinez, Julian Randall."
84. The Last Cuentista by Donna Barba Higuera
Publication Date: Fall 2021
      "Relocating to a new planet after Earth is destroyed, 12-year-old Petra Peña's suspended animation fails during the 370-year journey, so when all the other children are mysteriously reprogrammed and the adults purged, Petra becomes the lone bringer of Earth's now forbidden stories and her grandmother's Mexican folklore to a changing humanity."
85. Spin Me Right Round by David Valdes
Publication Date: Fall 2021
      "Pitched as an #OwnVoices twist on Back to the Future, the YA novel follows an out-and-proud Latinx teen who accidentally time-travels to his parents' era and makes it his mission to save a closeted classmate from a tragic end. Publication is slated for fall 2021."
86. Everything Within and In Between by Nikki Barthelmess
Publication Date: Fall 2021
      "Carolina Ortiz at HarperCollins has acquired The Quiet You Carry author Nikki Barthelmess's Everything Within and in Between, an #OwnVoices contemporary YA novel about the convergence of family, identity, and assimilation. In the novel, Ri Fernandez, a biracial Mexican-American teenager, fights to reclaim her Latinx heritage and her connection with her absent mother from her strict immigrant grandmother, who has kept her from both. Publication is set for fall 2021."
87. Cuba in My Pocket by Adrianna Cuevas
Publication Date: Fall 2021
      No Goodreads page currently available. Title linked to author's website. From author interview here: 

      "Cuba in My Pocket tells the story of a young boy escaping Cuba and adjusting to life in the United States in the 1960s. It's based on my father's experience and I'm so honored to tell his story. Readers will see that my propensity for silliness and sarcasm is genetic. But most of all, this book embodies my hope that the United States would be a place where all are welcome"
88. Lotería by Karla Arenas Valenti
Publication Date: Fall 2021
      "Knopf has won Karla Arenas Valenti's Lotería—a middle grade novel in the magical realist tradition, in which Life and Death play a game of chance with a girl's destiny, drawing her into a world of legends come-to-life, and exploring questions of fate and free will. The first book will be published in fall 2021."
89. The Insiders by Mark Oshiro
Publication Date: Fall 2021
      "HarperCollins has bought middle grade novel The Insiders by Mark Oshiro. The book features a queer boy who, fleeing from bullies, discovers a magical closet that not only provides him sanctuary, but also unites him with two other kids facing persecution at their own schools across the country, helping them find friendship and strength in one another. Publication is slated for fall 2021."
90. You Can Go Your Own Way by Eric Smith
Publication Date: Fall 2021
      "A YA romantic comedy about a boy trying to save his family's aging pinball arcade, and a girl whose tech giant dad wants to buy it. When the two get stuck there during Philadelphia's biggest-ever snowstorm, they'll have to work together to make it out. Publication is scheduled for fall 2021."
91. Concealed by Christina Diaz Gonzalez
Publication Date: Fall 2021
     No Goodreads page currently available. Title linked to author's website.

      "Emily Seife and David Levithan at Scholastic have bought Concealed by Christina Diaz Gonzalez (the Moving Target duology). The middle grade novel features a 12-year-old girl who discovers that her family's constant moving and ever-changing names as part of the Witness Protection Program are actually an elaborate hoax covering up the truth about her real identity. Publication is slated for fall 2021."
92. I'm Not Hungry But I Could Eat: Stories by Christopher Gonzalez
Publication Date: Fall 2021
     No Goodreads page currently available. Title to be released by SFWP. Title linked to author's website.
93. Blackwater by Jeannette Arroyo and Ren Graham
Publication Date: 2021
      "A debut YA graphic novel. When Tony, a restless star athlete, and Eli, a quiet outsider, form an unlikely friendship in their small Maine town, they find themselves tracking down the source of a werewolf curse and heeding the warnings of ghosts, all while exploring their budding feelings for each other and dealing with typical high school drama."
94. #Krisette by Sofia Quintero
Publication Date: 2021
      "Knopf has bought Sofia Quintero's #Krisette, about a teenage girl's struggle to understand why the police killing of her older sister Krisette fails to spark demands for justice. Inspired by #SayHerName, it features the central theme: "Krisette was deeply flawed and undeniably deserved to live."
95. The Way Back List by Lily Anderson
Publication Date: 2021
      "Lily Anderson's THE WAY BACK LIST, in which a 20-something over-achiever loses her Silicon Valley job, moves home with her parents, and decides to complete her high school bucket list in an effort to find herself, connecting with her small town and former friends along the way."
96. The Way Back to Always by Nina Moreno
Publication Date: 2021
      "Pitched as When Harry Met Sally by way of Sarah Dessen, the contemporary YA romance follows two next-door neighbors and ex-best friends—gamer, fanfic-writer Luisa and drummer, golden boy Sam—whose paths collide during senior year of high school when they rediscover their childhood bucket list and set out to complete it before graduation."
97. Throne of Sand by J.C. Cervantes
Publication Date: 2021
      "Ren Santiago, a shadow bruja, discovers that some rogue godborns have joined forces to make themselves into gods, and she must unite with her friends to defeat them in a time race as they search for a lost key that unlocks the legendary Aztec land of Aztlan."
98. Paola Santiago and the Forest of Nightmares by Tehlor Kay Mejia
Publication Date: 2021
      Sequel to Paola Santiago and the River of Tears. No synopsis currently available.
99. Nigeria Jones by Ibi Zoboi
Publication Date: 2021
      "Nigeria Jones, the 16-year-old daughter of a radical separatist movement leader, inadvertently travels back through time to the West coast of Africa in the early 1800s to inhabit the body of her young ancestor on the brink of being sold into slavery."
100. Dreaming of You by Melissa Lozado-Oliva
Publication Date: 2021
      "Dreaming of You, a genre-bending verse novel in which a young Latinx poet, grappling with loneliness and heartache, brings Tejana pop star Selena Quintanilla back to life through a seance, kicking off an absurd, uncanny trip narrated by a Greek chorus of Chismosas that involves a shadow self, a dead celebrity prom, and karaoke in hell; a macabre, moving love story and interrogation of Latinx identity, womanhood, obsession and disillusion, and what it truly means to be seen. "
101. Origin Story by Eric Smith (with Summer Heacock)
Publication Date: 2021
      "An #OwnVoices YA contemporary about two adoptees from very different backgrounds grappling with the question of what it means to be family."
102. Echoes of Grace by Guadalupe Garcia McCall
Publication Date: 2021
      "While waiting for her sister, Mercy, and taking care of her two-year-old nephew, Alexander, Grace has a strange vision, an echo, as she calls her don—the gift of second sight she inherited from her deceased mother. On the porch, a fuzzy, black caterpillar dies, withers, and decomposes in her nephew's hand. Horrified, Grace slaps the dreadful thing away. However, because she is helping her grandmother, Grace loses track of Alexander and he is run over by a car. Their new neighbor, a young man the girls haven't met yet, rushes over to help, but they are too late. Alexander passes away at the emergency room.
      This incident sets off a chain of events in which Grace flounders to restore her relationship with her sister, Mercy, while swimming against a current of strange, bewildering echoes. Flashbacks, premonitions, and visitations from the other side all weave a mysterious tapestry that weighs heavily on Grace's shoulders as she tries to navigate memories of a time three years earlier when she ran away from home and lost a week of her life. In the present—amidst the mundanities of college homework and dating—Grace tries to figure out if the things happening in her world are memories or premonitions, warnings of things yet to unfold. As she recovers time lost, Grace comes closer to reconciling with Mercy, even as she remembers, bit by bit, the horrible thing that happened to her when she spent a week with her maternal grandmother in Mexico—a grandmother she had been told was long gone. The things her regained memory reveals shed light on old family secrets."
103. Untitled by Adam Silvera (with Becky Albertalli)
Publication Date: 2021
Sequel to What If It's Us?. No synopsis currently available.
104. The Wedding Crasher by Mia Sosa
Publication Date: 2021
No Goodreads page currently available. Title linked to author's website.

"I can tell you that it's Dean and Solange's story. Solange is Lina's cousin and appears only briefly in The Worst Best Man, and I can't wait for everyone to truly meet her." – from NetGalley interview here.
105. Untitled by Jasminne Mendez
Publication Date: 2021
Untitled YA memoir. No Goodreads page available. Title linked to author's website.

"Becoming a teenager isn't easy for anyone. But what happens when your need for independence clashes with your immigrant parent's values? This collection of short personal essays by Jasminne Mendez, reminds us that growing up different can be hard yet rewarding and finding out who we are is a journey and not a destination." – from Las Musas profile page here.
106. Flirting with Fate by J.C. Cervantes
Publication Date: 2021
Julie Rosenberg at Razorbill has acquired, in a seven-house auction, Flirting with Fate and a second untitled novel by bestselling author J.C. Cervantes (The Storm Runner series). Flirting with Fate is a contemporary YA romance set in Los Angeles that introduces three tight-knit sisters, the ghost of their grandmother, and a fifth-century saint charged with aiding them in setting their fate right. Together, they must help the youngest sister find the mysterious boy who intercepted the deathbed blessing her grandmother meant for her. Publication for the first book is planned for 2021."
107. The Return of the Sorceress by Silvia Moreno-Garcia
Publication Date: 2021
No synopsis or Goodreads page currently available. Title linked to author's website.
108. How Moon Fuentez Fell in Love With the Universe by Raquel Vasquez Gilliland
Publication Date: 2021
No synopsis currently available.
109. Queen of the Cicadas by V. Castro
Publication Date: 2021
No synopsis or Goodreads page currently available. Title linked to author's website.
Are any of these titles on your TBR? Any that caught your eye? Something I've missed that you're excited about? Let's discuss in the comments.