I was determined to come back to blogging on a more regular basis in August and I only kind of succeeded. I am currently working on all my posts for Latinx Heritage Month and might end up taking another break afterwards. This month I participated in #ARCAugust and did better than I thought I would. I still have a couple I need to get to over the next couple of weeks, but I am feeling confident. In total I read nine books this month which I have not done in forever. Several of these were rereads for the #MeteorShowerReadathon and can I just say how soothing it was to pick up so many rereads? On a very personal note, I might not reply to comments for the next couple of days. Today marks one year since my brother passed and I might need a couple days away. Thank you for your understanding.
Keep yourself up to date with what is happening worldwide, check out the carrd here.
(Book covers below are linked to my reviews, unless otherwise specified.) 
Favorite Book This Month:
Y'all, this book. Y'all, this book was everything. I am so in love with Aiden Thomas's Cemetery Boys. You ever start a book and just know right away it's going to end up being a favorite? I loved the characters in this one, the setting, and the magical system. Click on the cover to read my review. Buy it. Check it out from your library. You won't regret it.
Least Favorite Book This Month:
No book received lower than three stars from me.
Reviews Posted This Month:
Read, Review Coming Soon:
(covers linked to Goodreads)
Also, I am giving away an ARC of Furia on Twitter. Today is the last day to enter. If you are interested, you can find my tweet here. US only.
Notable Blog Posts This Month + Looking Ahead:
ARC August 2020: The TBR – I got through about half of the books on my list which I am going to count as a win considering I was also doing a lot of rereading this month.
Talk Chisme to Me: August Releases by Latinx Authors – I have been doing these monthly recaps of what books are being released by Latinx authors. This will be my last for the year as I will be doing a new and upcoming releases post for Latinx Heritage Month which will highlight books coming out through the end of 2020 and through 2021.
Book Lists: Most Anticipated Releases for the Second Half of 2020 – Take a look at the releases for the second half I am excited for.
Book Club/Readathon News:
Meteor Shower Readathon – I am continuing with this readathon. This week we are reading Anna-Marie McLemore's latest novel, Dark and Deepest Red, and then we will be tackling Tehlor Kay Mejia's novels. Check out our Twitter account here for all the details.
Latinx Book Club – The Latinx Book Club will be reading By Any Means Necessary by Candice Montgomery for the upcoming Latinx Heritage Month. Get your hands on a copy so you can join us on the 15th! Find us on Twitter here and on Goodreads here.
What I Watched/Am Watching: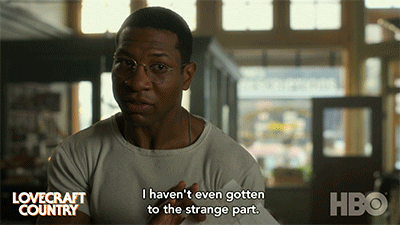 Lovecraft Country – I am an episode behind on this but I am absolutely loving this new series. It's weird and eerie and is exactly what I am craving right now.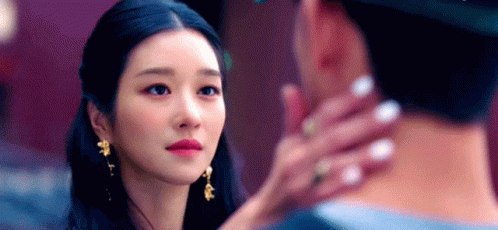 It's Okay to Not Be Okay – I finally finished The King: Eternal Monarch and have moved on to It's Okay Not to Be Okay. I am only like two episodes in but oh my gosh, I can already tell it's going to be so addicting.
September Releases I'm Excited For:
Are you excited for Latinx Heritage Month? What's your most anticipated release for the second half of 2020? Let me hear from you in the comments and feel free to leave me a link to your own wrap-up post and I'll be sure to visit!