July, where did you go? I took a hiatus in June and remained on a semi-hiatus in July, hoping to feel renewed come August. Friends, I am still feeling a little run down, so please be patient with me this month as I try to come back to blogging. This month I read six books which is what I am averaging these days. I'm focusing on looking ahead because September promises to be extremely busy for me and therefore, I'm going to spend August preparing myself for all the events coming up.
Keep yourself up to date with what is happening worldwide, check out the carrd here.
(Book covers below are linked to my reviews, unless otherwise specified.) 
Favorite Book This Month:
My favorite read in July was Elizabeth Acevedo's Clap When You Land. I spent most my time reading crying my eyes out, but it was incredibly moving and a story that will stay with me for a very long time. Review coming soon. Cover linked to Goodreads.
Least Favorite Book This Month:
Oh, Wilder Girls, I wanted to like you, I really did, but your plot just fell really flat for me.
Reviews Posted This Month:
Read, Review Coming Soon:
Notable Blog Posts This Month + Looking Ahead:
2020 Mid-Year Book Freak Out Tag – Take a look at some of my favorite books so far this year.
2020 Second Quarter Book Haul: My Library Was Closed, You See… – I might have bought a little too much this quarter.
Book Club/Readathon News:
Meteor Shower Readathon – I have the pleasure of being one of the hosts for the Meteor Shower Readathon, dedicated to reading the collected works of Anna-Marie McLemore and Tehlor Kay Mejia. We will be concluding the readathon with Miss Meteor. This readathon starts today and runs through the very beginning of October. Check out our Twitter account here for all the details.
What I Watched/Am Watching: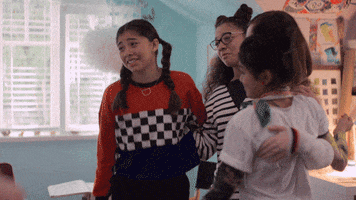 The Baby-Sitters Club: – I am still trying to finish up various series, but I did watch the new adaptation of The Baby-Sitters Club. I really enjoyed it and even cried a couple of times. I love how they've updated the series and am in dire need of a second season. Claudia was always my favorite as a kid, but I always knew I was a Mary Ann at heart. This time around, I think Dawn is my favorite.
August Releases I'm Excited For:
What readathons have you been participating in this summer? What's your most highly anticipated August release? Let me hear from you in the comments and feel free to leave me a link to your own wrap-up post and I'll be sure to visit!