March crawled by at the slowest pace imaginable, but I completely lost track of time in April and before I knew it it was over. I only read five books, but still consider this a win since three of them were ARCs. Speaking of ARCs, I am going to limit myself to one ARC for May. I love ARCs but the looming deadline to get them read and reviewed stresses me out. I spent the last week of April not knowing what to pick up because I've had so many ARCs I needed to pick up and now I suddenly don't. It's on odd feeling. I have an upcoming Talk Chisme to Me post that's gotten smaller and smaller (because of release dates being postponed), but I am still looking forward to sharing. I am still watching K-dramas because it is currently my happy place. Note that I am always looking for recommendations! I have no idea what I will be doing in May. My birthday is in a week and I will be making myself some cupcakes, but that is where my plans end.
(Book covers below are linked to my reviews, unless otherwise specified.) 
Favorite Book This Month:
Silvia Moreno-Garcia's Mexican Gothic was my favorite read in April and this year so far. I spent two days on my review and already have plans to reread it before its release because I want to make sure my review is perfect. I just want to bask in this book's brilliance forever to be honest. Cover linked to Goodreads.
Least Favorite Book This Month:
No read received less than three stars.
Reviews Posted This Month:
Notable Blog Posts This Month + Looking Ahead:
Talk Chisme to Me: Upcoming April 2020 Releases – Don't miss out on these releases by Latinx authors!
Future Nostalgia Book Tag – It has literally (no, not really, but kind of) been forever since I did a book tag. Check out this one!
Reading Challenges Wrap-Up: March-April '20 – An update on my progress for the Year of the Asian reading challenge and the Con Sabor Reading Challenge.
Top Ten Tuesday: Middle Grade Novels on My TBR – Why are there so many charming middle grade novels out there and when will I find the time to read them all?
Latinx Book Club's April Pick – The Latinx Book Club is doing something a little different. For the time being we will be hosting a readalong every other month. So for May, you can still read The Victoria in My Head by Janelle Milanes as we will keep discussions open throughout the month. Look for a announcement for our June pick mid-May. Find us online: Twitter/Goodreads.
What I'm Watching: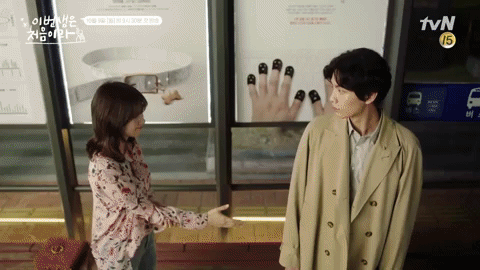 Because This Is My First Life – I had a few issues with this one, but overall I liked it. I really appreciate the girl friend group and am always a sucker for the marriage of convenience trope. I did appreciate the way it handled work place sexual harassment and loved that the female characters in this one were all different, but still remained supportive of one another.
Cheese in the Trap – I have a bone to pick with the writers of this show. This is the first K-drama that I hate watched. The lead male character is the worst. You can hate him along with me in the comments. However, do not speak a word against Baek In-ho. He is precious and I will accept no slander against him. He should have been the lead. He should have been the lead! I'm bitter. BITTER!!!
My Holo Love – Wow, listing all the K-dramas I watched this month might give me a clue about why I didn't read a whole lot. Let's pretend not to connect the dots. This one was really cute but that last episode really had me in tears. How dare they.
Killing Eve: Season 3 – It's back and I am so excited! That last episode had me screaming. If you have never watched this show, you need to binge it right now. It's a cat-and-mouse game, it has assassins, and a hate/love relationship between the two lead women. You need to watch!!!!
May Releases I'm Excited For:
What have you been watching lately? Which May release are you most looking forward to? Let me hear from you in the comments and feel free to leave me a link to your own wrap-up post and I'll be sure to visit!