Okay, so I wrote this intro a couple of weeks ago and I was going to tell you all about my book buying ban and how I wasn't planning on buying anything until November, but then I went and bought something. But let's not focus on that because I did manage to stay away from buying books for a month and a half. Yay me! I don't consider this quarter's book haul to be too big, but I did let myself splurge once on a book outlet purchase which was my last purchase before I decided a book buying ban was in order (a month and a half, people). Enough talk, let's get to the books. Titles below are linked to Goodreads.
Preorders and New Releases:
1. Gods of Jade and Shadow by Silvia Moreno-Garcia – I'm just going to go ahead and say it, Silvia Moreno-Garcia is one of the most talented and versatile authors I've ever had the pleasure of reading. She's become one of my auto-buy authors and Gods of Jade and Shadow once again showcases her how compelling her storytelling ability can be. You can check out my review of this one here.
2. Truly Madly Royally by Debbie Rigaud – There are not a ton of light contemporaries featuring black MCs, so this one was a breath of fresh air. It had me grinning like a fool from start to finish.
3. The Disturbed Girl's Dictionary by NoNieqa Ramos – I've been eyeing this one for a while now and since it was coming out in paperback, it was really hard to resist the preorder.
4. Dear Haiti, Love Alaine by Maika Moulite and Maritza Moulite – I preodered this one back in July and had the pleasure of picking it up for Latinx Heritage Month.
Book Outlet Purchase:
5. A Curse So Dark and Lonely by Brigid Kemmerer – I've seen this one around a whole lot and was going to wait until the paperback came out to check it out, but it was on Book Outlet, so I thought, why not?
6. Little & Lion by Brandy Colbert – I have had this one in and out of my cart for so long and finally decided to get it. Hopefully I can get to it sooner rather than later.
7. Trouble Never Sleeps by Stephanie Tromly – Yes, I finally have the third book in this highly underrated series. I can't wait to see how it all ends.
8. Even If the Sky Falls by Mia Garcia – I haven't had the pleasure of reading Mia Garcia's debut, but now that I have it, I will soon!
9. Allied by Amy Tintera – I was a bit disappointed with the second book in this series, but I now have the third, so I will at least finish it.
10. The Resolutions by Mia Garcia – I feel really bad that I still haven't gotten to this one, but I bought it with the express purpose of reading it for Latinx Heritage Month (I failed, lol).
Publisher Sent + Gifts + Giveaways
11. Dealing in Dreams by Lilliam Rivera – I was sent a finished copy of Dealing in Dreams from Simon & Schuster. I cannot get over how gorgeous this cover is.
12. Stripped by Zoey Castile – Way back in the end of July, I tweeted out that I was looking for more lighthearted contemporaries by authors of color and the very kind Norma @normajeanesays offered to send me this title and the next one because she is amazing.
13. A Princess in Theory by Alyssa Cole – Another title that Norma sent me. Getting these have inspired me to want to explore the romance genre more. Also, Alyssa Cole followed me back on Twitter and I'm still freaking out about it.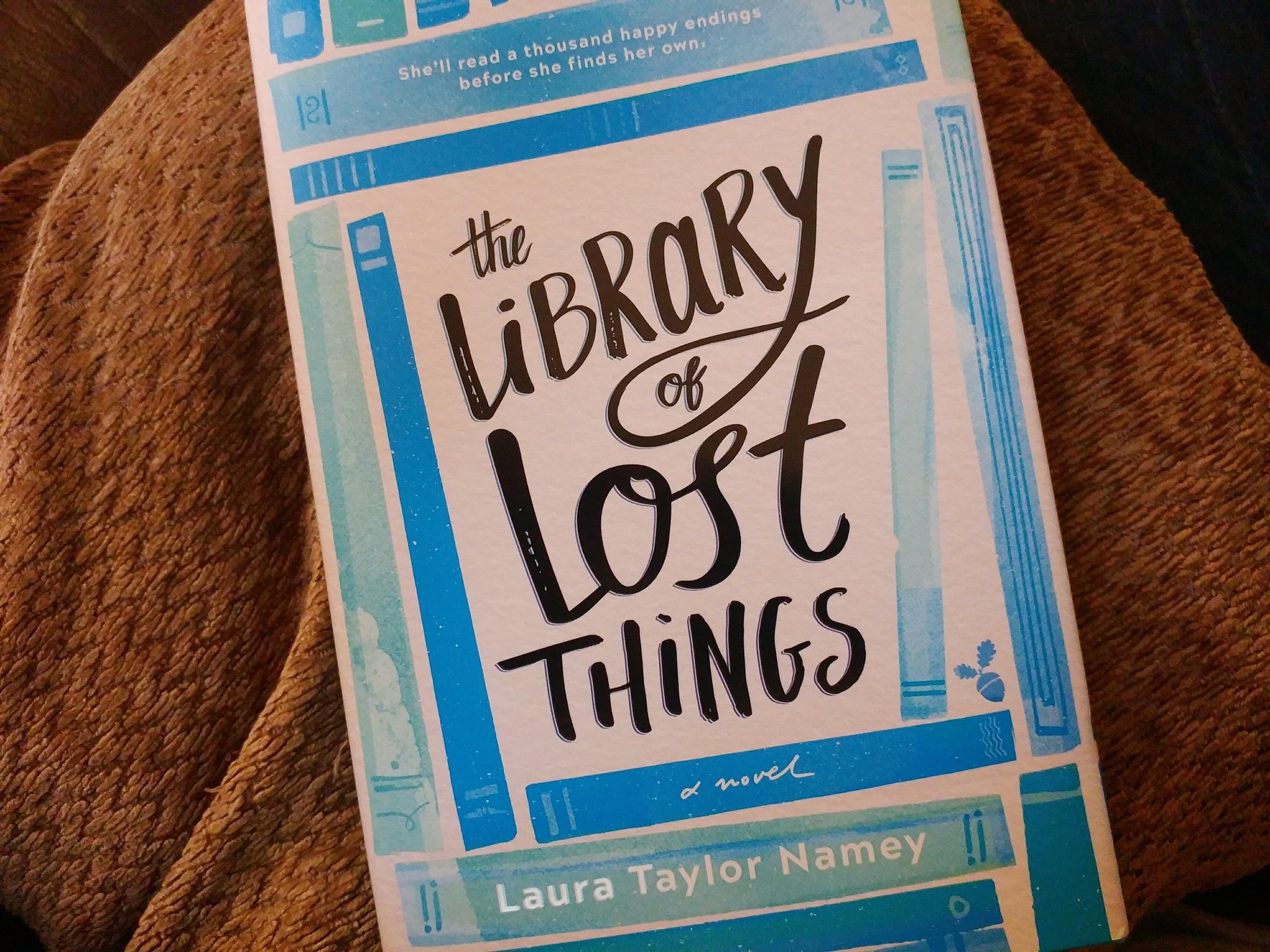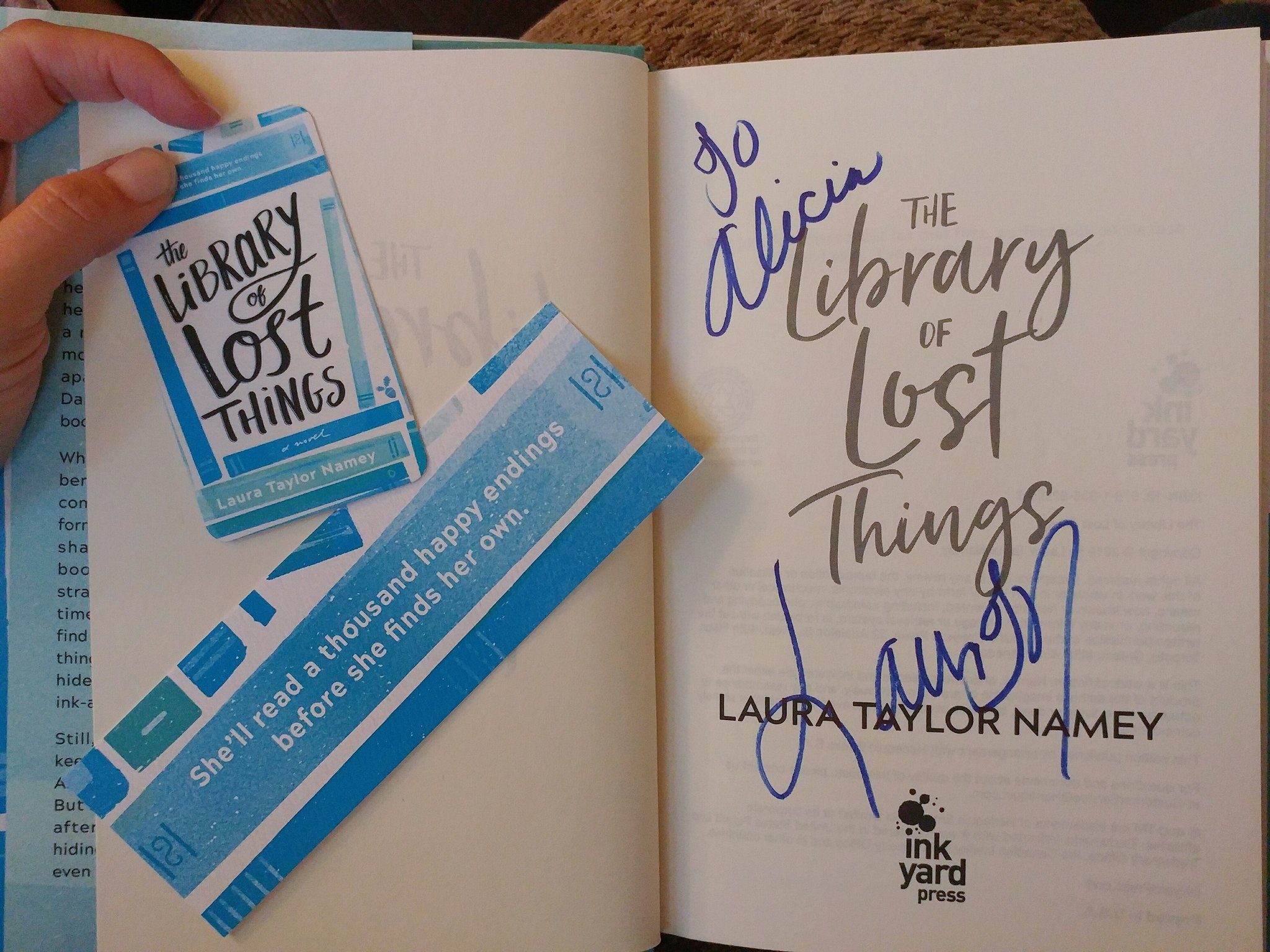 14. The Library of Lost Things by Laura Taylor Namey – I was so excited when I won a signed copy of this novel. I haven't been able to pick it up yet, but I've heard a lot of good things.
ARCs
15. The Silvered Serpents by Roshani Chokshi – I actually won a Goodreads giveaway of this one and I am so stoked to read it. The Gilded Wolves was fantastic and I have no doubt this sequel will be as well.
16. Woven in Moonlight by Isabel Ibañez – As soon as I could request this one, I did and I am so happy to have been approved for an ARC. I will probably be doing a buddy read of this one with some of my fellow Latinx Book Club cohosts and am so looking forward to it.
17. Dark and Deepest Red by Anna-Marie McLemore – I almost burst into tears when I opened this piece of book mail. I've been wishing and hoping for an ARC of an Anna-Marie McLemore novel for years. YEARS. I actually have an eARC because Anna-Marie McLemore was able to hook me up, but before that I kind of more or less harassed the publisher for a physical ARC and I didn't think they heard me, but they did, THEY DID!!!!
Have you read any of these novels? What's the last book purchase you made? Let's talk in the comments!