Top Ten Tuesday is an original blog meme created by The Broke and the Bookish. and is currently being hosted by That Artsy Reader Girl. This week's topic is "Favorite Tropes." I feel like my title this week is very wordy, but I couldn't think of a pithier way to explain what I was doing with this topic. These are tropes I see lots of people say they are tired of, but I won't be tired of them until I see just as many books with PoC, specifically written by PoC, also being able to utilize them like white authors have. And please, if you have recommendations, let me know in the comment! Also, side note, can we get more of these stories without the obligatory white love interest?
1. Fake Dating – This is one of my favorite tropes, but I can literally count on one hand the number of times I have seen this in a book written by and starring a person of color.
2. You've Got Mail – I've seen this one multiple times in YA novels, but don't think I've ever see a book with this trope with PoC at the center.
3. The Chosen One – I know there are tons of readers who are over this trope, but do you know that there are still readers and especially young PoC who haven't gotten to see themselves as the chosen one? Let them have a turn before you cancel it.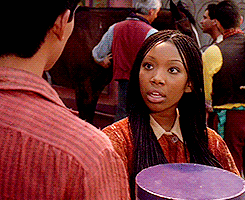 4. Fairytale Retellings – No matter how many Cinderella retellings there are, I will never say no to one where a PoC gets to have their happily ever after.
5. Hidden Royal – I want PoC to have a chance to be royalty, including royalty in disguise. I promise to act surprised and everything.
6. Friends to Lovers – Because I do enjoy this trope, but I don't seem to pick up too many books with it, I'd like to see a few books with PoC featuring this one.
7. Star-Crossed Lovers – Angst abounds with this trope. I secretly love all the angst and need more of this trope but with PoC leads. Also does anyone know where I can stream Still Star-Crossed? I need to binge watch it because I miss it.
8. Vampires, werewolves, angels, etc. – All these creatures have had their shot, except they all seem to be white and PoC also love creature books and want a shot at being the brooding vampire or the mortal who falls for said brooding vampire.
9. Happy Ever After – All the happily ever afters for PoC please. It really doesn't matter in what form, but so many books about PoC are "issue" books and put PoC's pain on display for consumption, I'd really like to see more happy books featuring PoC.
10. Hate to Love – My favorite trope ever that I cannot get enough of. I want to see this trope in all forms in books about PoC. I would eat it up. GIVE IT TO ME NOW!!!!!
Are you a fan of these tropes? Which trope would you like to see in books featuring PoC? Give me all your recs! Let me know in the comments and be sure to leave me a link to your own TTT post, so I can visit.