Quick note that you will be seeing more blog posts than usual from me over the course of the next week because I preparing to go on hiatus for the month of July and have to fit all of these posts in before then. I am going to try to get to all the comments before the month ends, but I really can't make any promises.
The Mid-Year Book Freak Out Tag was originally created by booktubers Read Like Wildfire and Earl Grey Books. I've been doing this tag for the last couple of years and I love that it gives me a chance to evaluate what I've read at the halfway point in the year. Shout out to Melanie and Mireille @ TBR and Beyond for tagging me this year. These (almost) last six month have gone by rather quickly for me. My 2019 has been largely defined by buddy reads and the Latinx Book Club. I've done more buddy reads this year than I've ever done in a given year and it's both my first time participating and cohosting a book club. So far, 2019 has been full of new and exciting things and I'm looking forward to what the rest of the year holds in store. Covers below are linked to Goodreads.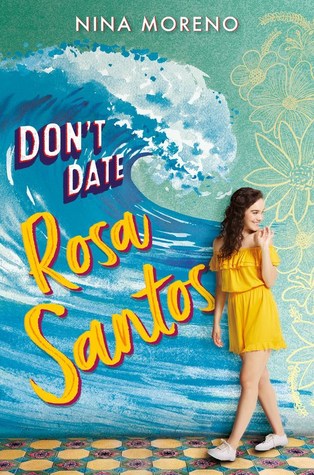 1. Best Book You've Read So Far in 2018?
This is always the most difficult question, but I am going to go with Nina Moreno's Don't Date Rosa Santos because of the way it made me feel. I legit almost cried when I got my hands on the ARC thanks to Morgan @ The Bookish Beagle. Bless you. If you enjoy  multi-layered contemporaries, generational stories, Latinx protagonists, pick this one up, you won't regret it!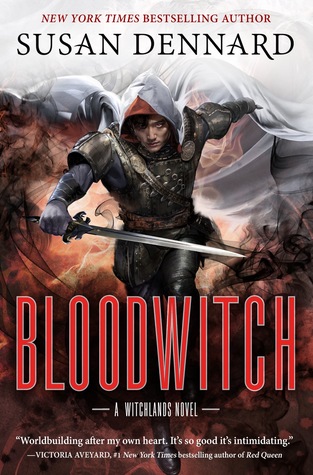 2. Best Sequel You've Read So Far in 2018?
I've read a few really good sequels so far this year, but I will say Bloodwitch by Susan Dennard was my favorite. I've been waiting so long for this third book and thanks to the generosity of a fellow blogger (Amber Elise @ Du Livre, you angel!), was able to read an ARC and it met all my very irrational expectations.
3. New Release You Haven't Read Yet, But Want To?
Um, how much time do you have? I've missed out on quite a few 2019 releases, but the one I am eager to get to before all the others is With the Fire on High by Elizabeth Acevedo.
4. Most Anticipated Release For Second Half of 2018?
I can only pick one? So cruel. I am going to say The Beautiful by Renée Ahdieh. I am really looking forward to this new series and am willing to give up my first born for an ARC.
5. Biggest Disappointment?
I hate to say it but I was really disappointed in Five Midnights by Ann Dávila Cardinal. I can't remember the last time I disliked a protagonist so much and actively rooted against them.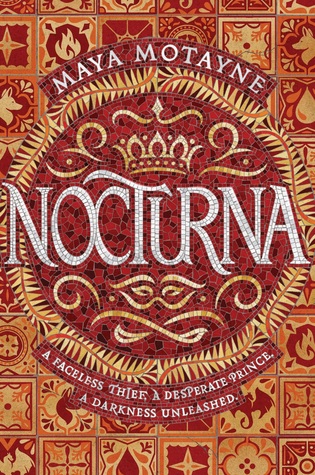 6. Biggest Surprise?
I'm going with Maya Motayne's Nocturna, not because I didn't expect to like it but because words can't express how much I ended up loving these characters. My beautiful, soft Alphie and my strong, but wounded Finn. It was a four-star read for me, but if I do a reread don't be surprised if it gets bumped up to five.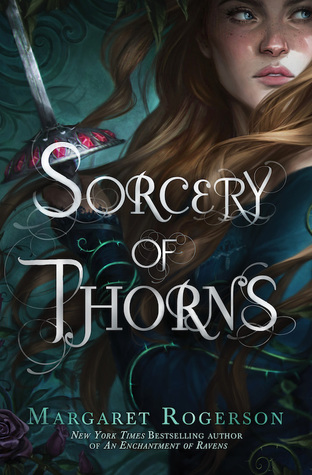 7. Favorite New Author?
Margaret Rogerson. With Sorcery of Thorns, I am officially adding her to my favorites list. Her writing is so good and in the fantasy genre, it can sometimes be hard to find really unique storytelling and I'm just so in love with hers.
8. Newest Fictional Crush?
I think I'm just going to crush on Kai from Trail of Lightning and Storm of Locusts some more. I can never get enough Kai.
9. Newest Favorite Character?
Ben from Storm of Locusts. I feel like this character was able to breath new life into a mostly Kai-free Storm of Locusts, which is pretty impressive in my book.
10. Book That Made You Cry?
I kid you not, I got teary eyed on page two of Don't Date Rosa Santos. That book made me really emotional throughout.
11. Book That Made You Happy?
As sad as it sounds, I don't think I've read too many happy happy books this year, but you know what made me really happy? Being offered an ARC of Love from A to Z by the publisher.
12. Favorite Book To Movie Adaptation You Saw This Year?
Spider-Man: Into the Spider-Verse hand down. I love Miles Morales so much and this movie was a sight to behold. I've been counting down the days until it's on Netflix so I can watch it again and again.
13. Favorite Review You've Written This Year?
I really enjoyed writing my review of Sorcery of Thorns. This is not something I say often, but I was literally thrilled to sit down (figuratively, because I wrote most of it while on my walk with my dog) and write it. I'm also quite happy with the way it turned out. Check it out here.
14. Most Beautiful Book You Bought So Far This Year?
Hands down it's With the Fire on High. The hardcover made me super emotional and I just love it so much.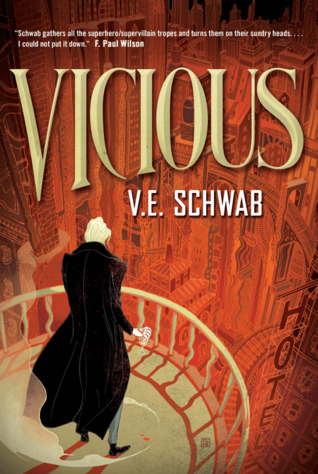 15. What Books Do You Need To Read By The End of The Year?
I just looked at the books I put down last year and I failed so hard, so this time I am only mentioning one book. I am determined to get to Vicious by the end of the year because it is time.
What's your favorite book so far in 2019? What book are you hoping to get to before the year is out? Consider yourself tagged if you want to do this one! Leave me a link in the comments to your own Mid-Year Book Freak Out Tag post, so I can visit.