Can anyone tell me where May went? It feels like it flew by for me. My birthday was earlier in the month and I got so many books. I should feel guilty about it, but I don't, I'm so happy. I finished five books this month, which I am slowly beginning to realize is my sweet spot. I did an impromptu buddy read of Storm of Locusts with Jocelyn @ yogi with a book, one of my Latinx Book Club cohosts. Speaking of the Latinx Book Club, today we launched our blog for the club. You can find us and follow us here. Basically, it's a place for us to stay organized, help readers find book club info, and maybe recommend some stellar books. We hope you can stop by!
My biggest news from May is I've decided that I'm going to take an entire month off from blogging. It's something I've been considering for a while, but I just haven't been able to fit it in anywhere. Don't worry, I won't be disappearing quite yet, but I'm aiming for July, so come the end of June, I should be making the official announcement.
(Book covers below are linked to my reviews, unless otherwise specified.) 
Favorite Book This Month:
I had two five-star reads this May and I'm not going to choose between them because you cannot make me. Rebecca Roanhorse's much-anticipated sequel, Storm of Locusts was a thrilling ride and I just need more Maggie and Kai in my life. Margaret Rogerson's Sorcery of Thorns was incredible. It's as beautiful as its cover and if you're looking for a sign to push that preorder button, consider this your sign.
Least Favorite Book This Month:
*heaviest of sighs* I was really looking forward to Five Midnights, but there are several aspects of the novel that really rubbed me the wrong way.
Other Reviews Posted This Month: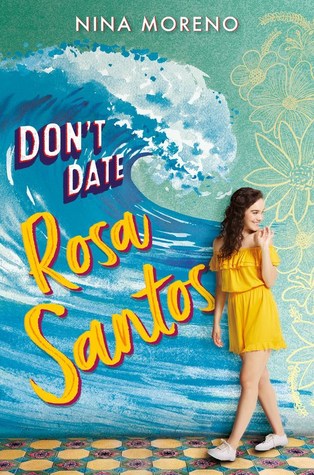 Read, Review Coming Soon:
(Cover linked to Goodreads)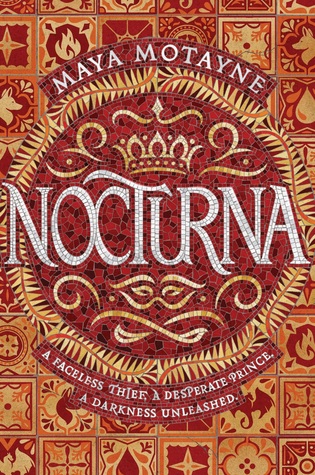 Books I Didn't Review:
Yes, I'm going to try to get in the habit of not reviewing every book I read. Cover is linked to Goodreads.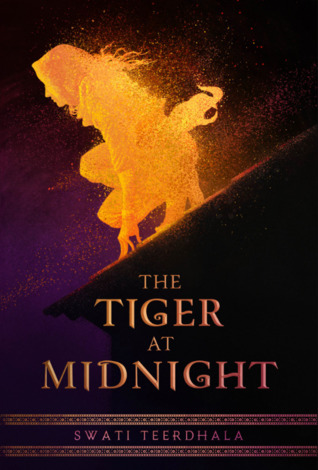 Swati Teerdhala's Tiger at Midnight was a really fun fantasy and I enjoyed my time with it, but I wasn't as impressed with the writing as I would have liked to have been. Still, if the enemies to lovers trope is your thing, you might want to think about checking this one out. Rating: 3/5
Notable Blog Posts This Month:
Latinx Book Club: June's Book Club Pick – We are so excited to dive into next month's selection for the Latinx Book Club. And for future reference, book club announcements will be posted on our official blog instead.
Can't-Wait Wednesday: Ayesha at Last by Uzma Jalaluddin – I have been waiting forever for this one and it's almost here! Only a few days left before I get to hold this one in my hands.
Can't-Wait Wednesday: The Grief Keeper by Alexandra Villasante – If this book isn't on your TBR, be sure to add it! It release this Tuesday.
Top Ten Tuesday: My Literary Soul Mates – This was my favorite TTT post this month as it gave me a chance to talk about characters I have a really strong connection to.
Kernels of Nonsense: Keeping Up with Comments – You might have noticed I've been less active in my comments section and that's because after much deliberation, I have decided to adopt a different philosophy with regard to comments.
Reading Challenges:
Aside from the Goodreads challenge, I'm only taking part in one reading challenge.
1. The Beat the Backlist Challenge 2019 is hosted by NovelKnight. This month I read nothing toward this challenge. Boo me.
Challenge Goal: 10 books; Current Count: 4 books
June Releases I'm Excited For:
Did May fly by for you? When was the last time you did a buddy read? What summer release are you most looking forward to? Let me know in the comments and feel free to leave me a link to your own wrap-up post and I'll be sure to visit.