Top Ten Tuesday is an original blog meme created by The Broke and the Bookish. and is currently being hosted by That Artsy Reader Girl. This week's topic is "Page to Screen Freebie." I've never been the biggest fan of adaptions. Also, seriously, is it adaption or adaptations? I've been let down so many times, but there are several that I really love. For this list, I'm only listing movies if I've read their book inspirations. This is only a few because I know I've forgotten some and there are others I've chosen to leave out (like the HP franchise).
1. The Princess Bride – One of the rare occasions when I will say the movie is better than the book. The book does have its charms, but the movie is almost flawless.
2. Ever After – This one totally counts right, since it's based on Cinderella? This is my favorite childhood movie. I'm pretty sure I can still recite the whole movie. (I totally watched this one after I finished this list.)
3. Pride and Prejudice – I adore this adaption so much. I could watch it every day for a year and never tire of it. I'll probably watch this one Tuesday night while I catch up on comments.
4. Sense and Sensibility – I love this Emma Thompson movie. I will probably never be convinced that Edward deserved Elinor, but I swoon unexpectedly whenever Colonel Brandon is on the screen. 
5. To All the Boys I've Loved Before – This movie gave me all the warm and fuzzy feels. I'm not sure how many times I've watched this one, but it's one I reach for when I'm feeling down.
6. Love, Simon – This adaption makes me believe that we can have really good adaptations (see what I did there?). I was so cynical going into this one, but now there are tons of books I'd love to see on film because this one restored my faith.
7. Misery – This might seem a little out of place, but do you know this is an incredible adaption? I don't think I could watch this one over and over though.
8. A Wrinkle in Time – I don't care what anyone says, I really enjoyed this adaptation (still don't know which it is) of A Wrinkle in Time. It's an astounding film to see visually speaking.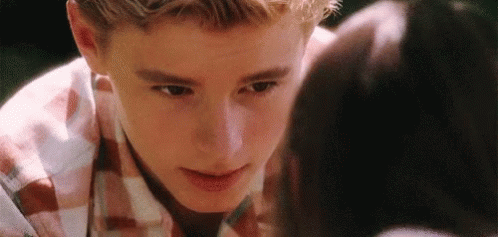 9. Flipped – This movie is so darn charming. Probably not quite as charming as the book, but it's adorable and it made changes that I actually think worked really well for the film.
10. Matilda – This adaptation has a special place in my heart. I shared this one with my niece not too long ago and she was aghast out how emotional it made me. I'm secretly a sentimental pile of goo.
Are you a fan of any of these? Is it adaption or adaptation? What upcoming book-to-movie are you looking forward to? Let me know in the comments and be sure to leave me a link to your own TTT post, so I can visit.