Kernels of Nonsense is a feature on my blog where I discuss random bookish and blogging topics. You may recall Part I of this topic (Kernels of Nonsense: 2019 Preorders So Far). I should have called it Part I from the get-go because I knew there was no way it would encompass all my 2019 preorders. And look, here we are again, because like I said, I love to preorder books. I'm also low-key into preorder incentives, especially character cards. You'll likely see Part III of this post late summer/early fall because there are so many books coming out that I'm going to be so stoked for and that preorder button is just so hard to resist. Covers are linked to Goodreads.
1. The Moon Within by Aida Salazar (Preordered February 21, 2018/Release Date: February 26, 2019) – I was lucky enough to get my hands on an ARC of this one and it is now one of my favorite MG books. I loved how open and accepting this one was and Aida Salazar is the sweetest, so after I gave my ARC away, I preordered a hardback. I am so glad I did because the finished copy is so beautiful. The illustration on the cover is one of my favorites.
2. The True Queen by Zen Cho  (Preordered March 8, 2019/Release Date: March 21, 2019) – One of my favorite books I own is my hardback copy of Sorcerer to the Crown. It took me a long time to hunt down a copy that wasn't going to cost me my first born. With this sequel, I preordered the paperback, but the release date kept creeping closer and I kept coveting the hardback. Decided to cancel my original preorder and splurge a little on the hardcover edition of The True Queen because I didn't want to regret not getting it when it was so readily available (like I did with the first).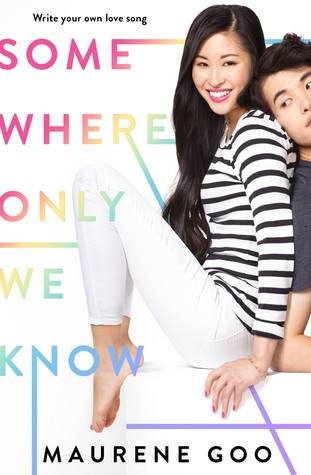 3. Somewhere Only We Know by Maurene Goo (Preordered March 9, 2019/Release Date: May 7, 2019) – I have a mighty need for all the cute contemporaries starring PoC and Maurene Goo has become one of my go-to authors. I don't think the synopsis tells us enough but I am getting a Roman Holiday kind of vibe where the reporter knows the heroine's true identity, but she doesn't know he knows and she gets a day to be herself until she finds out the truth. Such a bittersweet ending. Hopefully this one is more sweet than bitter.
4. With the Fire on High by Elizabeth Acevedo (Preordered March 9, 2018/Release Date: May 7, 2019) – My most anticipated 2019 sophomore novel is Elizabeth Acevedo's With the Fire on High. The Poet X felt like a breath of fresh air and I am ready for more if her storytelling. It features a young mom, which I can't recall every reading in a YA, trying to achieve her goal of becoming a chef. Is it weird that I'm super excited for the food descriptions? I'm excited for the food descriptions.
5. Love from A to Z by S.K. Ali (Preordered March 19, 2019/Release Date: April 30, 2019) – I feel like I need to scream more about how much I loved Saints and Misfits. You ever read a book and wish the character was real so you could be best friends with them? That's how I feel about Janna. I am so excited that we are going to get a sequel, but before we do, Love from A to Z is coming out. It has charm written all over it and didn't I say I wanted all the charming contemporaries starring PoC? I actually got offered an ARC of this and am currently reading and loving this one.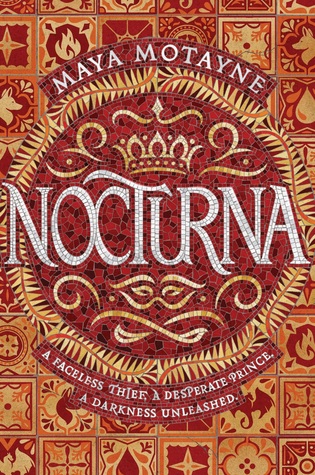 6. Nocturna by Maya Motayne (Preordered March 19, 2019/Release Date: May 7, 2019) – Latinx-based fantasies are scarce, so when I learned about this one, I quickly added it to the TBR and have been dreaming about it ever since. This is Maya Motayne's debut novel, Nocturna, and this year, I want to make sure that I am consistently supporting new Latinx writers (and also veterans) and buying their books is one of important way to do so. Also the cover is gorgeous and I want to desperately take pictures of it.
7. There's Something About Sweetie by Sandhya Menon (Preordered: March 19, 2019/Release Date: May 14, 2019) – Also high on my contemporary go-to list is Sandhya Menon. When Dimple Met Rishi is one of my very favorite contemporary novels. Menon has a way of making my laugh and smile and every time (every two times) I've picked up a novel from her, I've had a blast. I can't wait to meet Sweetie and perhaps catch up a little on what Dimple and Rishi have been up to.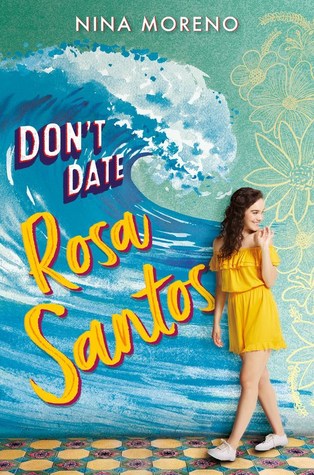 8. Don't Date Rosa Santos by Nina Moreno (Preordered: March 19, 2019/Release Date: May 14, 2019) – A contemporary that features a Latinx MC, involves curses, first love, and an emphasis on family? Yes, please. I got a hold of an ARC of this one and it was absolutely perfect. Contemporaries that manages to balance romance and family drama are always high on my favorites list. I can't wait to share my review. Also, the preorder campaign for this one is so cute:
9. Ayesha at Last by Uzma Jalaluddin (Preordered: April 19, 2019/Release Date: June 4, 2019) – I have been waiting for this P&P retelling for more than a year now. It was released in Canada first and I've been hearing nothing but amazing things. Having read two other P&P retellings in the last few months has made me even more excited for this one and numerous conversations with Kaeley @ Spoilers May Apply finally convinced me to just give in. So I gave in.
Also note: I mentioned preordering We Hunt the Flame by Hafsah Faizal in my previous post. I ended up cancelling my original preorder and preordering the B&N exclusive copy instead. I've never done this, so this should summarize how excited I am for this one.
What's the last book you preordered? How many books do you preorder in a year? Are you a fan of preorder campaigns? Let's talk in the comments!