Kernels of Nonsense is a feature on my blog where I discuss random bookish and blogging topics. It's my goal in 2019 to put together more of these posts and hey, this is already my third one this year. I recently was trying to figure out how many books I could preorder in 2019 without feeling like I had a problem. Turns out, I think I have a problem. I love preordering books and I don't think I'm ever going to stop. I often use gift cards I get for my birthday or Christmas to preorder, so it always feels like I am giving myself lots of little gifts throughout the year at no cost to myself. Here's a little secret, sometimes I buy myself gift cards to use for preorders so I'm not taken by surprised later on when I inevitably forget I used my debit card to buy them. I haven't looked at the numbers, but my guess is a pretty big chunk of my book buys throughout the year are preorders. We are only a month into 2019 and I have already got a good amount of preorders lined up. So today I thought I'd share with you my 2019 preorders so far. As you can see, I like to get a head start on my preorders, taking advantage of those holiday deals that come around every year. Covers are linked to Goodreads.
1. The Wicked King by Holly Black (Preordered November 22, 2018/Release Date: January 8, 2019) – I was pretty sure I was going to preorder this one as soon as I finished The Cruel Prince. I was really good at picking this one up right away too, motivated by the need to avoid spoilers and a buddy read, I started this the day after its release. After finishing The Wicked King, I can pretty much guarantee I will be preordering the third novel.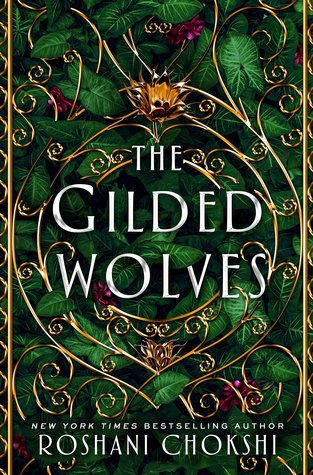 2. The Gilded Wolves by Roshani Chokshi  (Preordered November 22, 2018/Release Date: January 15, 2019) – I preordered this way back in November because Roshani Chokshi (that's it, that's my reasoning) and I am beyond excited she is starting a new series. I ended up reading an eARC of this one because I forgot I signed up to be a part of the blog tour, but that did not lessen my excitement to finally get my hands on a copy of this one. I could just stare at the cover all day.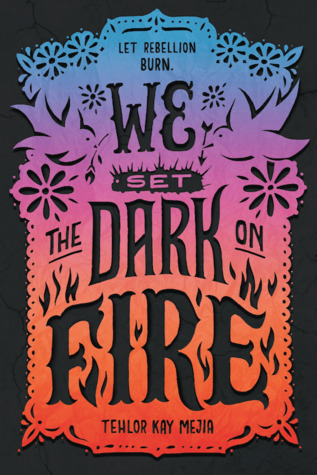 3. We Set the Dark on Fire by Tehlor Kay Mejia (Preordered November 26, 2018/Release Date: February 26, 2019) – I got a really really really good deal on this one from Target. It's my most anticipated 2019 debut. This is one of those occasions when you don't know someone personally, but you've followed them on Twitter for years and are just so happy for their success. I can't wait to get to this one.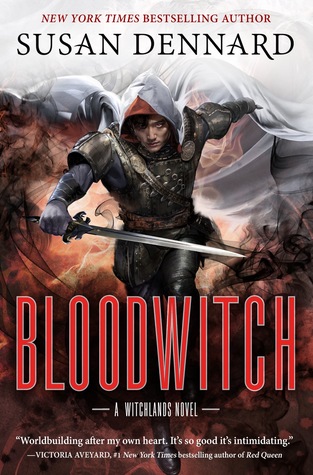 4. Bloodwitch by Susan Dennard (Preordered December 10, 2018/Release Date: February 12, 2019) – You might have seen my ARC review of this one (click here!), but before I got my hands on said ARC I had preordered this one. I have been waiting two years for this book. I fell in love with these characters with Truthwitch and Windwitch and have been counting down the days for when I get to return to this world. I can't wait for everyone else to read this third installment. I'm already thinking about the fourth book.
5. The Everlasting Rose by Dhonielle Clayton (Preordered December 10, 2018/Release Date: March 5, 2019) – I can't praise The Belles enough. I loved how subtly creepy this one was. I knew it was about how deceptive beauty can be, but Dhonielle Clayton took it to a whole new level and after that ending, I am desperate for The Everlasting Rose. Also, look at how gorgeous this cover is. Both these covers deserve to be framed.
6. Storm of Locusts by Rebecca Roanhorse (Preordered December 28, 2018/Release Date: April 23, 2019) – If you had any doubts about my love for Trail of Lightning, let me extinguish them for one right here. I don't know how Roanhorse did it, but when I was reading Trail of Lightning, it felt like the kind of book I've been waiting my whole life for. The first book I bought after receiving Christmas gift cards was Storm of Locusts. The only way I will survive the wait is by rereading Trail of Lightning.
7. Internment by Samira Ahmed (Preordered: January 5, 2019/Release Date: March 19, 2019) – There's always that ongoing discussion about which writers should tackle which subjects and I'm usually on the side of #ownvoices because as much as I'd like white writers to write more diversely, I'm convinced that publishing thinks having white writers writing about PoC characters means publishing is becoming more diverse (just check the numbers in kidlit when it comes to how many books with PoC characters are written by authors of color vs. white people). Another author who will remain nameless wrote a book about a teen girl who finds a way to overcome prejudice by helping a Muslim teen escape the government's internment camps. This author is white and it is this blogger's opinion that anything dealing with Muslims in concentration camps (which if you have taken the temperature of Islamophobia in this country isn't as implausible as one might believe) should be written by a Muslim author for several reason. One of which is authenticity, but another is they are more likely to avoid centering the white gaze and playing into a white savior narrative. That was the long answer, but in short, I will be supporting this #ownvoices book instead.
8. We Hunt the Flame by Hafsah Faizal (Preordered: January 20, 2019/Release Date: May 14, 2019) – Have I mentioned how much a sucker I am for the enemies-to-lovers trope? It makes me all weak in the knees. I was going to wait a little longer to decide whether or not to preorder this debut, but every time I see something on the TL about it, I get more and more excited. I just gave in to all those feelings. Sometimes you need to throw caution to the wind.
Do you preorder books? What persuades you a book is worth preordering? Which 2019 books have you already preordered? Let's talk in the comments!