Welcome to another edition of Kernels of Nonsense. Here I discuss random bookish and blogging topics and hopefully start a dialogue with you. As always, it's the beginning of the year and so I am aiming to do more of these posts, but only time will tell. Today I'm discussing reasons why I am a bad book blogger. These are aspects of book blogging I often see other people excel at and in which I fall short. These are areas where I'd personally like to do better, but more often than not, I miss the mark. Hope you enjoy this self-deprecating post and maybe it will make you feel a little more comfortable sharing a few of your blogger failings with me.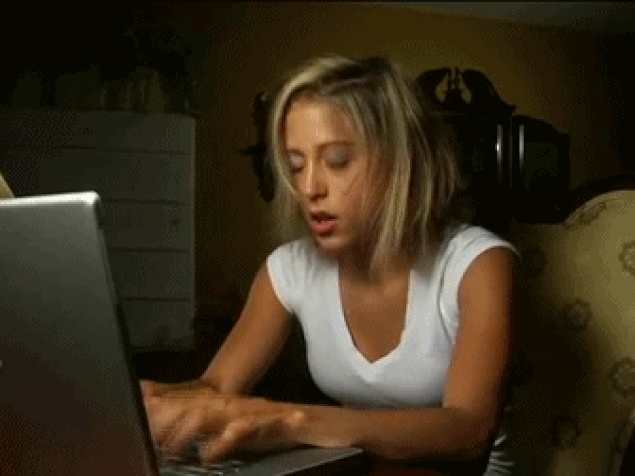 1. I Suck at Blog Hopping
Do you know how much I appreciate the bloggers who consistently comment on my posts? I appreciate them so much. They make me feel heard and make me feel like I am doing something right as a book blogger. I try my best to always comment back and usually succeed. The problem is me initiating the interaction. There are days when I am exhausted replying to comments and commenting back or I've just finished putting together a post, and when I think about blog hopping, I have nothing left in the mental gas tank. I do manage to do some blog hopping throughout the month, but it's never as much as I want to do.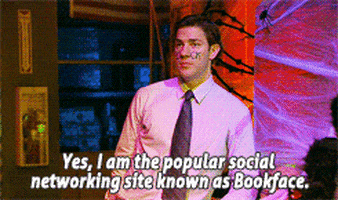 2. I'm Not a Bookstagrammer or on Facebook, Nor Do I Have a YouTube Channel
Anyone who knows anything about book blogging knows that right now Instagram is the place to be. Way back when I first got into social media, tumblr became my home and though tumblr is all but dead, I still find myself using the app whenever I snap a few bookish pictures. I never made the leap to Instagram and now it feels too late. I also know I lack the talent, imagination, and time required to take good enough pictures for the place anyway. I am one of the few people who has never been on Facebook, not even for my blog. Booktubers are a big thing as well. Sometimes it feels like this is where publishers are willing to invest time and money and us traditional book bloggers get left in the dust. While I don't think I'd be bad in front of a camera (that's a lie; who even likes their face?), I am kind of a perfectionist and I can see myself obsessing over the little things in a video and then scrapping the whole thing because I'm so dissatisfied. I don't know if I'm missing out not being on these platforms, but every time a publisher asked for numbers for these, I feel like I am.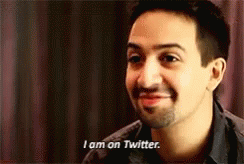 3. I Don't Interact Enough on Twitter
I actually do have a Twitter account, but I always feel like I'm not very good at it. Some people are so good at shouting about their favorite books all the time and I feel productive if I mention them once or twice. I'm terrible at interacting on Twitter as well. I do a decent amount (this is the lie I tell myself), but let me tell you, there are an innumerable amount of times where I have typed up a reply and then promptly deleted it. In fact, I often type up tweets and then end up deleting them. I have the most fun on Twitter when I do bookish chats, but it never feels like I do enough throughout the year.
4. I Don't Come Up With Original Blogging Ideas Throughout the Year
You know those bloggers who are super creative and they have some incredibly unique series of posts going on at one time or another? How do they do it? Sometimes I've got nothing and it just feels like my blog is staying afloat with the same ol' memes and reviews. I'd love to incorporate more original content, but I lack the graphic designer skills, I can't put together a playlist because I'm still obsessively listening to only Hamilton, and any readathons or blog ideas I have crumble in my head at the very thought that no one will end up joining. Any original ideas I do have are just being recycled by me every year, so they aren't new.
5. I Struggle All the Time With Reviewing
I'm like a little boat that keeps sputtering and sputtering and can't quite get itself to move forward. Reviewing is something I really do enjoy, but it's also the most difficult aspect of blogging in my opinion. I can put together a meme post real quick and even this post right here is taking less time than most of my mini-review posts. Perhaps it is because I am a perfectionist that I struggle so much with the reviews. Sometimes it's that first sentence I can't quite find the words for, other times I am lost trying to find the right words for a synopsis, and sometimes I just lack any kind of motivation required to write a full review. Mini-reviews have helped in this area, but I still kind of feel like a failure when I'm not pumping out a decent amount of full reviews throughout the month.
Bonus: A few blogging activities that I've always been interested in, but usually fail to join because I'm so good at being a bad book blogger – blog tours, readathons, author interviews, street teams, book conferences, and author signings.
Do these failings sounds familiar? Do you have any advice at getting better in any of these areas? Any blogging failure you'd like to get off of your chest? Let's discuss in the comments.