I am literally putting this monthly wrap-up together last minute because I completely forgot about it (let this not be an omen for 2019). I didn't read as many books as I thought I would in December, but it still felt like a quality month. I picked up five novels in December including two rereads (Uprooted by Naomi Novik and The Cruel Prince by Holly Black). The latter I buddy read with Carolyn @ A Hundred Thousand Stories. One of the things I was itching to do (and still am) was to do a few rereads and I'm glad I at least got to these two. For 2019, I will be joining the Goodreads challenge yet again, but am making my goal 50 books. This is the least amount of books I've ever aimed for and my main reason for doing so is I don't want to feel a ton of pressure in the latter part of the year. I will also be joining the Beat the Backlist challenge as well, which I still need to put together a post for, but look for it soon.
(Book covers below are linked to my reviews, unless otherwise specified.) 
Favorite Book This Month:
My favorite read in December was Tashi Suri's sweeping fantasy Empire of Sand. Loved the world-building and I swooned so much because I am a sucker for a slow-burn romance. My review for this one will go up in a week or so. Cover is linked to Goodreads.
Least Favorite Book This Month: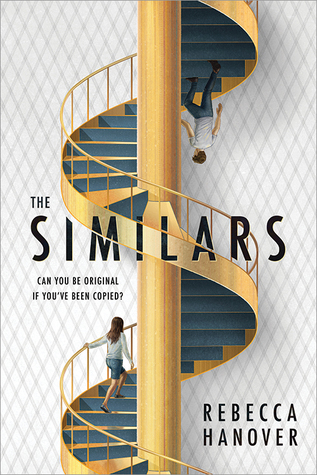 Rebecca Hanover's The Similars was a bit of a mess. I really liked the concept, but didn't feel like the story was very well-executed. Expect my mini-review of this one sometime this week.
Reviews Posted This Month:
Read, Review Coming Soon:
(covers linked to Goodreads)
Notable Blog Posts This Month:
Can't-Wait Wednesday: The Wicked King by Holly Black – I already have plans for this second novel and after finishing my reread of the first book, I could not be more excited.
Top Ten Tuesday: Fifteen Winter Releases I'm Excited For – There are a ton of wonderful sounding books coming out this winter. Check out my most anticipated list.
End of the Year Book Tag – A quick tag that helped to wrap-up December.
9th Annual End of the Year Book Survey: 2018 Edition – The annual questionnaire is back in which I look back at all the books that stood out in 2018.
Reading Challenges:
Aside from the Goodreads challenge, I only participated in one reading challenge. I can't remember if 2019 debuts can be included in this number, but I'm going to count it. So I missed my goal by two books which is kind of surprising because I'm so used to picking up a bunch of debuts, but this year I didn't get to as many. It happens.
1. The 2018 Debut Author Challenge is hosted by That Artsy Reader Girl. I read one debut in December and that was The Similars by Rebecca Hanover.
Challenge Goal: 12 books; Final Count: 10 books
January Releases I'm Excited For:
Which read was the highlight of your December? Which book will be your first priority in 2019?  Let me know in the comments and feel free to leave me a link to your own wrap-up post and I'll be sure to visit. Happy New Year!