It's time for the annual End of the Year Book Survey! This survey was created by Jaime @ The Perpetual Page Turner and is a great way to look back on the reading year. I love sharing which books really stood out to me each year and this time around, I didn't forget, so I've been working on this one since early December. So yay me! Let me know if you are also doing this survey and leave me a link to your own post in the comments. Covers/Titles are linked to Goodreads. Let's get to the books.
**2018 FINAL READING STATS**
Number Of Books You Read: 68
Number of Re-Reads: 4 1/2 (currently in the middle of The Cruel Prince reread)
Genre You Read The Most From: Fantasy (not surprising)

1. Best Book You Read In 2018?
Every year this question is so cruel, but this year it feels extra cruel. I've read some really fantastic books this year and to make me choose which to highlight feels impossible. Which is why I am naming six favorite 2018 reads because no one can tell me I can't. In the order in which I read them:
2. Book You Were Excited About & Thought You Were Going To Love More But Didn't?
I've had a lot of good luck with graphic novels, enjoying nearly every one I've picked up. Unfortunately, I did not like Welcome to Lovecraft (Locke & Key, #1) by Joe Hill like so many others did.
3. Most surprising (in a good way or bad way) book you read?
Amy Tintera's Ruined really surprised me. If you asked me before I read it whether or not I would enjoy it, I would have bet that it wouldn't be a positive read for me, but it really worked for me and I'm really intrigued by many of the characters and am very interested in seeing what happens next.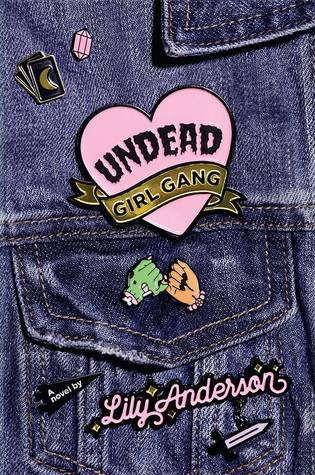 4. Book You "Pushed" The Most People To Read (And They Did)?
I'm hoping that I pushed enough people to read Lily Anderson's Undead Girl Gang. I really love everything that she's written and I'm really hoping she gets more recognition.
5. Best series you started in 2018? Best Sequel of 2018? Best Series Ender of 2018
I read many really good first books in a series, but I'm going to mention The Cruel Prince by Holly Black and The City of Brass by S.A. Chakraborty. Both impressed me as series openers and I can't wait to continue both series.
For best sequel I am going with Bruja Born by Zoraida Córdova. I am so in love with this series and eagerly awaiting the announcement for the third novel.
My favorite series ender I read in 2018 was Elizabeth May's The Fallen Kingdom. This one made me feel all the emotions and I am really looking forward to seeing more books by this author.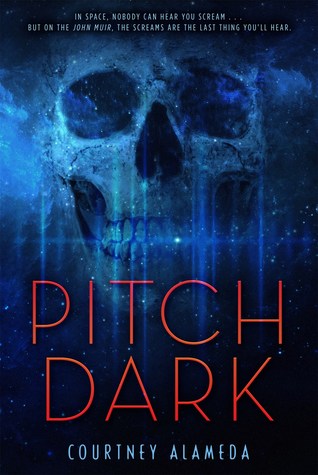 6. Favorite new author you discovered in 2018?
Going to resist naming a bunch of debut authors and go with Seanan McGuire and Courtney Alameda. With the former I finally pick up a book from (Every Heart a Doorway) and with the latter, it was kind of like I rediscovered her with Pitch Dark.
7. Best book from a genre you don't typically read/was out of your comfort zone?
I don't pick up short story collections very often, but I fell in love with Carmen Marie Machado's eerie and strange Her Body and Other Parties.

8. Most action-packed/thrilling/unputdownable book of the year?
Courtney Summer's Sadie was an unputdownable mystery. I grew so invested in Sadie's story that I was racing to the end.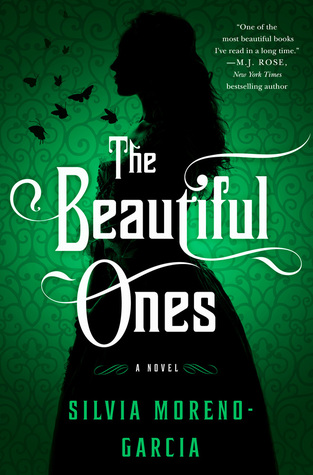 9. Book You Read In 2018 That You Would Be MOST Likely To Re-Read Next Year?
There were a lot of really good books I read in 2018 that I can totally see myself rereading. At the top of the list is Silvia Moreno-Garcia's The Beautiful Ones. I found that book so satisfying and loved nearly every little thing about it.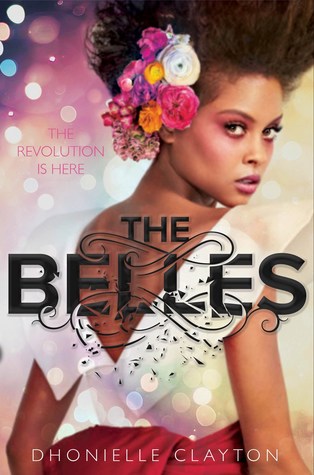 10. Favorite cover of a book you read in 2018?
There were so many beautiful covers this year, but one that stands out to me is Dhonielle Clayton's The Belles. It's such a gorgeous cover and makes me want to take all the book pictures.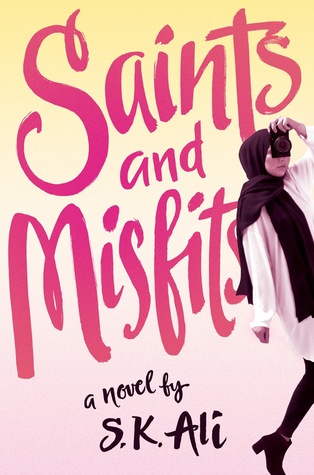 11. Most memorable character of 2018?
I felt a really deep connection to Janna from Saints and Misfits by S.K. Ali. She completely stole my heart. I wanted to wrap her in a blanket and protect her from the world. I just found out Ali is writing a sequel and I could not be more excited.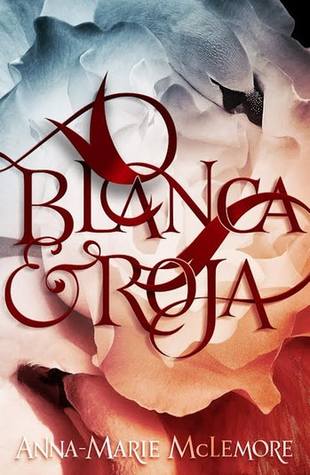 12. Most beautifully written book read in 2018?
I don't even have to think about this one. Anna-Marie McLemore astounds, enchants and beguiles with her writing. Blanca y Roja was everything I love about magical realism and fairy tales. McLemore is such a gifted writer whose every word feels like magic.

13. Most Thought-Provoking/Life-Changing Book of 2018?
I could go several different directions with this one, but I'm going with Elizabeth Acevedo's The Poet X because it was a novel that challenges me to read outside of my comfort zone.

14. Book you can't believe you waited UNTIL 2018 to finally read? 
This one easily goes to Sandhya Menon's When Dimple Met Rishi. I can't believe it took me so long to read this book, but it was fantastic. If you ever need a book that will make you smile from start to finish, this is the one you need to reach for.

15. Favorite Passage/Quote From A Book You Read In 2018?

This is a difficult one, but I'm sharing a little excerpt from The Poet X by Elizabeth Acevedo.
"Late into the night I write and
the pages of my notebook swell
from all the words I've pressed onto them.
It almost feels like
the more I bruise the page
the quicker something inside me heals."
16. Shortest & Longest Book You Read In 2018?
The shortest book I read this year was Melissa Lozado-Oliva's poetry collection peluda which I loved so much. I didn't read a ton of big books this year, the longest was Strange the Dreamer by Laini Taylor at 536 pages.
17. Book That Shocked You The Most?
How can I not mention Tiffany D. Jackson for this category. Monday's Not Coming ended up being such a compelling read. It another one of those books that make you want to turn back to the first page just to be sure about what you read.

18. OTP OF THE YEAR (you will go down with this ship!)
*slams hand on table* Let me tell you about Maggie and Kai from Rebecca Roanhorse's Trail of Lightning. Maggie is the broody one who keeps people at arm's length. Kai is a ray of sunshine who makes every page he's on light up. They are amazing together and I love them.

19. Favorite Non-Romantic Relationship Of The Year
I'm going to include the entire crew in Natalie c. Parker's Seafire. I love how supportive these girls are of one another.

20. Favorite Book You Read in 2018 From An Author You've Read Previously
Let's see, I would have to name Silvia Moreno-Garcia's The Beautiful Ones and Anna-Marie McLemore's Blanca y Roja.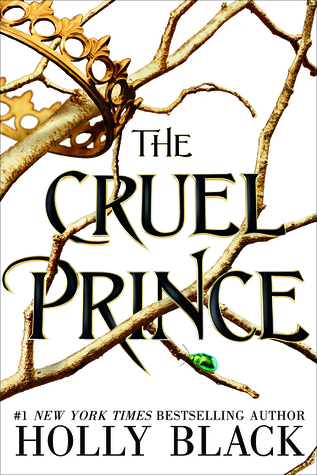 21. Best Book You Read In 2018 That You Read Based SOLELY On A Recommendation From Somebody Else/Peer Pressure/Bookstagram, Etc.:
Holly Black's The Cruel Prince has been my consistent answer when it comes to questions involving hype. I really had no intention of reading this one, but it felt like everyone and their mothers were recommending it and so I caved. But it ended up being such a fantastic read and the sequel is now one of my most anticipated 2019 releases.

22. Newest fictional crush from a book you read in 2018?
Kai from Trail of Lightning by Rebecca Roanhorse. Listen, he is a ray of sunshine and I love him and will protect him no matter what.

23. Best 2018 debut you read?
Factoring everything in, I'm going to go with The City of Brass by S.A. Charkraborty. I was so impressed with everything in this one. The characters and world-building were top-notch.

24. Best Worldbuilding/Most Vivid Setting You Read This Year?
Mirage by Somaiya Daud stands out to me for its vivid and multilayered world-building. I can't wait to see more from this author.

25. Book That Put A Smile On Your Face/Was The Most FUN To Read?
Mentioning Sandhya Menon's When Dimple Met Rishi again because I have never been happier reading a book this year than when I was reading this one.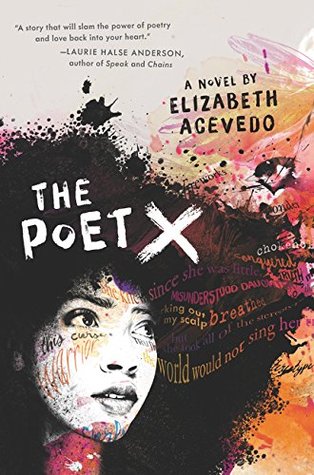 26. Book That Made You Cry Or Nearly Cry in 2018?
I am a crier. Well, not in real life, but fictional stories always make me cry for some reason. Elizabeth Acevedo's The Poet X had me in tears multiple times.

27. Hidden Gem Of The Year?
I say again, Lily Anderson's novels are a must. I mentioned Undead Girl Gang earlier, but here I will mention another of her novels I picked up this year. Not Now, Not Ever is a smart, fun contemporary loosely based on The Importance of Being Earnest. Read her books!

28. Book That Crushed Your Soul?
This one goes out to History Is All You Left Me by Adam Silvera, who loves to crush all his readers' souls with each book he writes.
29. Most Unique Book You Read In 2018?
I think Children of Blood and Bone by Tomi Adeyemi is going to usher in a new era of fantasy books and I for one cannot wait.

30. Book That Made You The Most Mad (doesn't necessarily mean you didn't like it)?
I'm only mad about Justina Ireland's Dread Nation because we have to wait so long for the sequel. I've heard both 2019 and 2020 dates and in all honesty, both of these are too long away. Okay, maybe not mad, just sad. *cries*

1. New favorite book blog/Bookstagram/Youtube channel you discovered in 2018?
Special shout out to Carolina @ Fictionologyst. I'm so glad I was lucky enough to be paired with you for the Summer 2018 Comment Challenge. I think you are amazing and I'm so happy we've gotten to bond over books.
2. Favorite post you wrote in 2018?
I love all of the posts I did for Latinx Heritage Month. I worked really hard on these and was really happy I could help spread the word about all the wonderful books written by Latinx authors. You can check out my series here.

3. Favorite bookish related photo you took in 2018?
Don't know if I have a favorite photo, but this one seems to be pretty popular over on Tumblr.

4. Best bookish event that you participated in (author signings, festivals, virtual events,  etc.)?
Does visiting the Wizarding World of Harry Potter count for this one? I finally got a chance to visit this truly magical place. My Potterhead heart was so full. I can't wait to go back again.
5. Best moment of bookish/blogging life in 2018?
I received my first physical ARCs from publishers this year and I was over the moon.
6. Most challenging thing about blogging or your reading life this year?
I had to lower my Goodreads goal this year because I was kind of stressing about meeting it. I've decided I am going to keep my goal at 50 next year, so I don't stress about it so much.
7. Most Popular Post This Year On Your Blog (whether it be by comments or views)?
My most popular blog post this year that wasn't a meme was Latinx Heritage Month, Part II: New & Upcoming Releases. If you are curious about books by Latinx authors being published between this October through 2019, check this out. I managed to find 50+ titles.
8. Post You Wished Got A Little More Love?
I do wish my post Latinx Heritage Month, Part III: Latinx Poets You Should Know got a little more love. These poets are absolutely incredible and I need more people to know them by name.
9. Best bookish discovery (book related sites, book stores, etc.)?
I finally gave in and became a Barnes & Noble member. So far it has been very worth it, though my bank account might disagree.
10.  Did you complete any reading challenges or goals that you had set for yourself at the beginning of this year?
I met my Goodreads challenge and came up a little short with the Debut Author Challenge and I'm okay with that.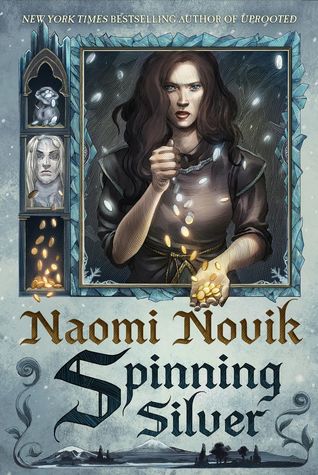 1. One Book You Didn't Get To In 2018 But Will Be Your Number 1 Priority in 2019?
I have neglected this latest release from Naomi Novik and must make the time in early 2019 to pick up Spinning Silver. I reread Uprooted this December because I wanted to pick up something I was sure to love and it has me very excited to finally dive into this Rumpelstiltskin retelling.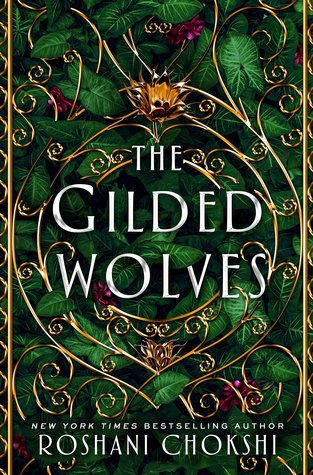 2. Book You Are Most Anticipating For 2019 (non-debut)?
Do you know how much I love Roshani Chokshi's writing? So so so much. I've already preordered The Gilded Wolves and am now counting down the days until I have this one in my hand. The cover for this one is so pretty, I can't wait to see it in person.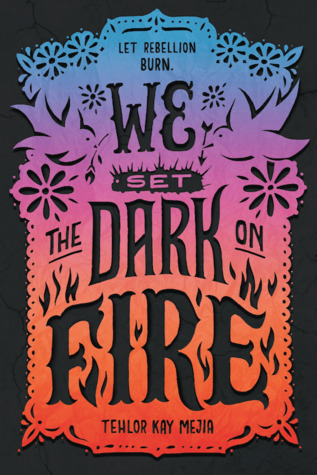 3. 2019 Debut You Are Most Anticipating?
There are so many 2019 debuts I am itching for, but I'm naming We Set the Dark on Fire by Tehlor Kay Mejia. And yes, I've already preordered this one.
4. Series Ending/A Sequel You Are Most Anticipating in 2019?
Again, there are a ton of sequels I am looking forward to. One I'm particularly excited about it The True Queen by Zen Cho. Sorcerer to the Crown is one of my favorite novels and now that we are getting a sequel/companion novel, I could not be happier.
5. One Thing You Hope To Accomplish Or Do In Your Reading/Blogging Life In 2019?
I'm hoping to get to more books on my shelf which is why I am joining the Beat the Backlist challenge. Look for my sign-up challenge in early January.
6. A 2019 Release You've Already Read & Recommend To Everyone (if applicable):
I've only read one 2019 release, but felt pretty eh about it.