Can't-Wait Wednesday is a weekly meme hosted by Tressa @ Wishful Endings where bloggers share which upcoming releases they're most looking forward to. Join us every Wednesday and watch your TBR list multiply. Cover is linked to Goodreads.
Roshani Chokshi's writing is always so enchanting and I'm excited to see what she does with The Gilded Wolves. It feels different than what I'm used to seeing from her, but I am very confident in her ability to write a novel that will beguile readers. Also, this cover is so pretty it makes me want to cry.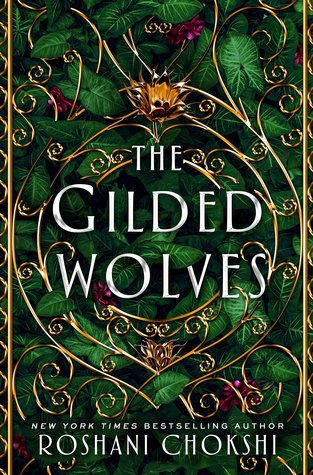 Title: The Gilded Wolves
Author: Roshani Chokshi
Series: The Gilded Wolves, #1
Pages: 400
Publisher: Wednesday
Release Date: January 15, 2019
      "Set in a darkly glamorous world The Gilded Wolves is full of mystery, decadence and dangerous but thrilling adventure.
      Paris, 1889: The world is on the cusp of industry and power, and the Exposition Universelle has breathed new life into the streets and dredged up ancient secrets. In this city, no one keeps tabs on secrets better than treasure-hunter and wealthy hotelier, Séverin Montagnet-Alarie. But when the all-powerful society, the Order of Babel, seeks him out for help, Séverin is offered a treasure that he never imagined: his true inheritance. To find the ancient artifact the Order seeks, Séverin will need help from a band of experts:
      An engineer with a debt to pay. A historian who can't yet go home. A dancer with a sinister past. And a brother in all but blood, who might care too much.
      Together, they'll have to use their wits and knowledge to hunt the artifact through the dark and glittering heart of Paris. What they find might change the world, but only if they can stay alive."
Are you participating in Can't-Wait Wednesday or Waiting on Wednesday? Is this book on your TBR? Be sure to leave a link to your post in the comments and I'll visit!