Happy October! I hope you've been enjoying all the spooky posts I've put together this month as much as I've enjoyed making them. If you missed my last October Fright post, you may want to check it out as it is tied to this one. Check it out here: October Fright 2018: A Haunting We Will (Not) Go. For this post I'm listing spooky activities I would definitely be willing to try despite that little part of my brain telling me it would a very bad idea. Won't you join me?
1. Spending the Night in a Haunted House – Is it weird that I've always dreamed about doing something like this? I probably wouldn't spend the night wandering said house (I do not in fact have a death wish), but spending a night in a room where every little noise thrills and chills sounds very doable.
2. Befriending the Local Witch – I like the thought of friendly witches and maybe some unfriendly ones. Who better to have your back if someone gets on your bad side?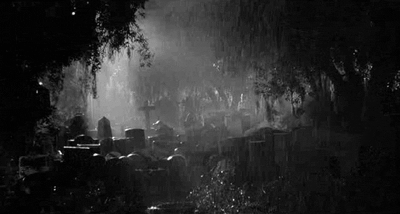 3. Visiting a Pet Cemetery – I actually think the idea of a pet cemetery is kind of sweet. I don't know, all those beloved pets laid to rest with one another makes me a little teary eyed. Hoping none of them rise from the dead though with a taste for human flesh.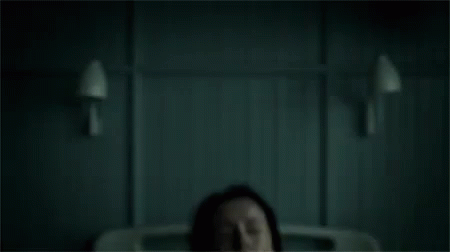 4. Having Nightmares – This may seem like the odd one, but I've spent all my life having never suffered from nightmares. I have very vivid dreams, but only a handful of them have ever been scary. I feel like I've been missing out on some night time terrors.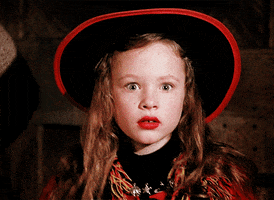 5. Watch a Scary Movie in a Theater at Night All by Myself – I don't even think the movie would have to be very scary in this case. The very thought of being all alone with only your imagination as company thrills me. I personally think The Shining would be the perfect movie for this scenario. The isolation of the characters and movie score would play tricks on the mind.
6. Play Hide-and-Seek in a Graveyard – I almost did this as a teen, but some of the more male members of the group chickened out. Wimps. What do you think? Would you join me for a game of hide-n-seek in a graveyard?
Which creepy activities would you like to take part in? Any of these that you would avoid? Let's talk in the comments!