Happy Latinx Heritage Month! Join me September 15th through October 15th as I celebrate Latinx authors with a post every Saturday. I'm currently hosting a Twitter giveaway where you can win a book by any Latinx author. If you haven't entered, you can find all the info here. If you missed any of my previous posts, I've linked them below:
Latinx Heritage Month 2018, Part I: Favorite Reads
Latinx Heritage Month, Part II: New & Upcoming Releases
Latinx Heritage Month, Part III: Latinx Poets You Should Know
There is never enough time in the year to pick up all the books that I want to read, so for this post I'm highlighting a few books by Latinx authors that I've been meaning to get to and hope to read over the course of the next year. All of these are already published, so if you're looking to pick up one of these now, they're all available. Covers are linked to Goodreads.
Backlist TBR Books:
1. Anger Is a Gift by Mark Oshiro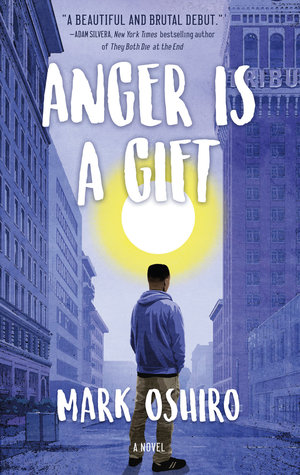 "Six years ago, Moss Jefferies' father was murdered by an Oakland police officer. Along with losing a parent, the media's vilification of his father and lack of accountability has left Moss with near crippling panic attacks.
      Now, in his sophomore year of high school, Moss and his fellow classmates find themselves increasingly treated like criminals by their own school. New rules. Random locker searches. Constant intimidation and Oakland Police Department stationed in their halls. Despite their youth, the students decide to organize and push back against the administration.
      When tensions hit a fever pitch and tragedy strikes, Moss must face a difficult choice: give in to fear and hate or realize that anger can actually be a gift."
2. The Fall of Innocence by Jenny Torres Sanchez
      "For the past eight years, sixteen-year-old Emilia DeJesus has done her best to move on from the traumatic attack she suffered in the woods behind her elementary school. She's forced down the memories–the feeling of the twigs cracking beneath her, choking on her own blood, unable to scream. Most of all, she's tried to forget about Jeremy Lance, the boy responsible, the boy who caused her such pain. Emilia believes that the crows who watched over her that day, who helped her survive, are still on her side, encouraging her to live fully. And with the love and support of her mother, brother, and her caring boyfriend, Emilia is doing just that.
      But when a startling discovery about her attacker's identity comes to light, and the memories of that day break through the mental box in which she'd shut them away, Emilia is forced to confront her new reality and make sense of shifting truths about her past, her family, and herself."
3. Prime Meridian by Silvia Moreno-Garcia
      "Love, life, dreams, and a world beyond reach.
      Amelia dreams of Mars. The Mars of the movies and the imagination, an endless bastion of opportunities for a colonist with some guts. But she's trapped in Mexico City, enduring the drudgery of an unkind metropolis, working as a rent-a-friend, selling her blood to old folks with money who hope to rejuvenate themselves with it, enacting a fractured love story. And yet there's Mars, at the edge of the silver screen, of life. It awaits her."
4. Show and Prove by Sofia Quintero
      "A poignant coming-of-age story about two boys finding their way in the South Bronx in the mid-1980s.
      The summer of 1983 was the summer hip-hop proved its staying power. The South Bronx is steeped in Reaganomics, war in the Middle East, and the twin epidemics of crack and AIDS, but Raymond "Smiles" King and Guillermo "Nike" Vega have more immediate concerns.
      Smiles was supposed to be the assistant crew chief at his summer camp, but the director chose Cookie Camacho instead, kicking off a summer-long rivalry. Meanwhile, the aspiring b-boy Nike has set his wandering eye on Sara, the sweet yet sassy new camp counselor, as well as top prize at a breakdancing competition downtown. The two friends have been drifting apart ever since Smiles got a scholarship to a fancy private school, and this summer the air is heavy with postponed decisions that will finally be made.
      Raw and poignant, this is a story of music, urban plight, and racial tension that's as relevant today as it was in 1983."
5. Corazón by Yesika Salgado
      "Corazón is a love story. It is about the constant hunger for love. It is about feeding that hunger with another person and finding that sometimes it isn't enough. Salgado creates a world in which the heart can live anywhere; her fat brown body, her parents home country, a lover, a toothbrush, a mango, or a song. It is a celebration of heartache, of how it can ruin us, but most importantly how we always survive it and return to ourselves whole."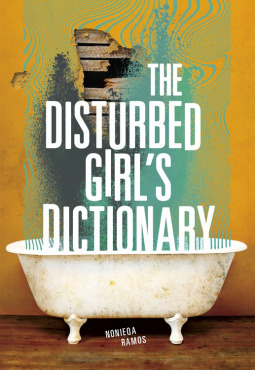 6. The Disturbed Girl's Dictionary by NoNieqa Ramos
      "Macy's school officially classifies her as "disturbed," but Macy isn't interested in how others define her. She's got more pressing problems: her mom can't move off the couch, her dad's in prison, her brother's been kidnapped by Child Protective Services, and now her best friend isn't speaking to her. Writing in a dictionary format, Macy explains the world in her own terms—complete with gritty characters and outrageous endeavors. With an honesty that's both hilarious and fearsome, slowly Macy reveals why she acts out, why she can't tell her incarcerated father that her mom's cheating on him, and why her best friend needs protection . . . the kind of protection that involves Macy's machete."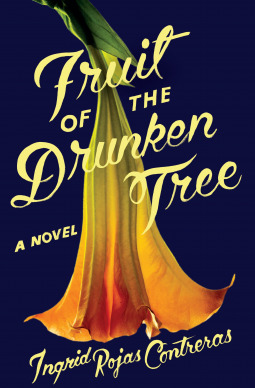 7. Fruit of the Drunken Tree by Ingrid Rojas Contreras
      "In the vein of Isabel Allende and Gabriel Garcia Marquez, a mesmerizing debut set against the backdrop of the devastating violence of 1990's Colombia about a sheltered young girl and a teenage maid who strike an unlikely friendship that threatens to undo them both.
      The Santiago family lives in a gated community in Bogotá, safe from the political upheaval terrorizing the country. Seven-year-old Chula and her older sister Cassandra enjoy carefree lives thanks to this protective bubble, but the threat of kidnappings, car bombs, and assassinations hover just outside the neighborhood walls, where the godlike drug lord Pablo Escobar continues to elude authorities and capture the attention of the nation.
      When their mother hires Petrona, a live-in-maid from the city's guerrilla-occupied slum, Chula makes it her mission to understand Petrona's mysterious ways. But Petrona's unusual behavior belies more than shyness. She is a young woman crumbling under the burden of providing for her family as the rip tide of first love pulls her in the opposite direction. As both girls' families scramble to maintain stability amidst the rapidly escalating conflict, Petrona and Chula find themselves entangled in a web of secrecy that will force them both to choose between sacrifice and betrayal.
      Inspired by the author's own life, and told through the alternating perspectives of the willful Chula and the achingly hopeful Petrona, Fruit of the Drunken Tree contrasts two very different, but inextricable coming-of-age stories. In lush prose, Rojas Contreras sheds light on the impossible choices women are often forced to make in the face of violence and the unexpected connections that can blossom out of desperation."
8. My Year in the Middle by Lily Quintero Weaver
      "In a racially polarized classroom in 1970 Alabama, Lu's talent for running track makes her a new best friend — and tests her mettle as she navigates the school's social cliques.
      Sixth-grader Lu Olivera just wants to keep her head down and get along with everyone in her class. Trouble is, Lu's old friends have been changing lately — acting boy crazy and making snide remarks about Lu's newfound talent for running track. Lu's secret hope for a new friend is fellow runner Belinda Gresham, but in 1970 Red Grove, Alabama, blacks and whites don't mix. As segregationist ex-governor George Wallace ramps up his campaign against the current governor, Albert Brewer, growing tensions in the state — and in the classroom — mean that Lu can't stay neutral about the racial divide at school. Will she find the gumption to stand up for what's right and to choose friends who do the same?"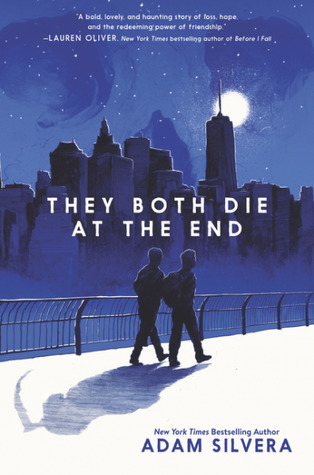 9. They Both Die at the End by Adam Silvera
      "On September 5, a little after midnight, Death-Cast calls Mateo Torrez and Rufus Emeterio to give them some bad news: They're going to die today.
      Mateo and Rufus are total strangers, but, for different reasons, they're both looking to make a new friend on their End Day. The good news: There's an app for that. It's called the Last Friend, and through it, Rufus and Mateo are about to meet up for one last great adventure—to live a lifetime in a single day."
10. Stef Soto, Taco Queen by Jennifer Torres
      "Estefania 'Stef' Soto is itching to shake off the onion-and-cilantro embrace of Tia Perla, her family's taco truck. She wants nothing more than for her dad to get a normal job and for Tia Perla to be put out to pasture. It's no fun being known as the "Taco Queen" at school. But just when it looks like Stef is going to get exactly what she wants, and her family's livelihood is threatened, she will have to become the truck's unlikely champion."
11. Like Vanessa by Tami Charles
      "In this semi-autobiographical debut novel set in 1983, Vanessa Martin's real-life reality of living with family in public housing in Newark, New Jersey is a far cry from the glamorous Miss America stage. She struggles with an incarcerated mother she barely remembers, a grandfather dealing with addiction and her own battle with self-confidence. But when a new teacher at school coordinates a beauty pageant and convinces Vanessa to enter, Vanessa's view of her own world begins to change. Vanessa discovers that her own self-worth is more than the scores of her talent performance and her interview answers, and that she doesn't need a crown to be comfortable in her own skin and see her own true beauty."
12. Warren the 13th and the All-Seeing Eye by Tania del Rio
      "Warren the 13th is the lone bellhop, valet, waiter, groundskeeper, and errand boy of his family's ancient hotel. It's a strange, shadowy mansion full of crooked corridors and mysterious riddles—and it just might be home to a magical object known as the All-Seeing Eye. Can Warren decipher the clues and find the treasure before his sinister Aunt Annaconda (and a slew of greedy hotel guests) beats him to it?
      This middle-grade adventure features gorgeous two-color illustrations on every page and a lavish two-column Victorian design that will pull young readers into a spooky and delightful mystery."
13. Everyone Knows You Go Home by Natalie Sylvester   
      "From the acclaimed author of Chasing the Sun comes a new novel about immigration and the depths to which one Mexican American family will go for forgiveness and redemption.
      The first time Isabel meets her father-in-law, Omar, he's already dead—an apparition appearing uninvited on her wedding day. Her husband, Martin, still unforgiving for having been abandoned by his father years ago, confesses that he never knew the old man had died. So Omar asks Isabel for the impossible: persuade Omar's family—especially his wife, Elda—to let him redeem himself.
      Isabel and Martin settle into married life in a Texas border town, and Omar returns each year on the celebratory Day of the Dead. Every year Isabel listens, but to the aggrieved Martin and Elda, Omar's spirit remains invisible. Through his visits, Isabel gains insight into not just the truth about his disappearance and her husband's childhood but also the ways grief can eat away at love. When Martin's teenage nephew crosses the Mexican border and takes refuge in Isabel and Martin's home, questions about past and future homes, borders, and belonging arise that may finally lead to forgiveness—and alter all their lives forever."
14. Things We Lost in the Fire by Mariana Enríquez
      "In these wildly imaginative, devilishly daring tales of the macabre, internationally bestselling author Mariana Enriquez brings contemporary Argentina to vibrant life as a place where shocking inequality, violence, and corruption are the law of the land, while military dictatorship and legions of desaparecidos loom large in the collective memory. In these stories, reminiscent of Shirley Jackson and Julio Cortázar, three young friends distract themselves with drugs and pain in the midst a government-enforced blackout; a girl with nothing to lose steps into an abandoned house and never comes back out; to protest a viral form of domestic violence, a group of women set themselves on fire.
      But alongside the black magic and disturbing disappearances, these stories are fueled by compassion for the frightened and the lost, ultimately bringing these characters—mothers and daughters, husbands and wives—into a surprisingly familiar reality. Written in hypnotic prose that gives grace to the grotesque, Things We Lost in the Fire is a powerful exploration of what happens when our darkest desires are left to roam unchecked, and signals the arrival of an astonishing and necessary voice in contemporary fiction. "
Have you read any of these books? Which backlist books by Latinx authors do you still need to get to? Let's discuss in the comments.