I don't say this often, but I had a really lovely and productive month in terms of books and blogging. I started a blog series in celebration of Latinx Heritage Month (will continue into October), currently have a Twitter giveaway running (check it out here), and got started on some spooky posts for October. I also ended up reading seven novels and two poetry books. Yay, me! I also got an ARC in the mail (Julie C. Dao's Kingdom of the Blazing Phoenix) from the publisher which made me really happy. As you may have noticed, the blog looks a little different today and that's because I love giving A Kernel of Nonsense a little bit of a spooky makeover for October. Hope you stick around all month long and find out what I have in store.
(Book covers below are linked to my reviews, unless otherwise specified.) 
Favorite Book This Month: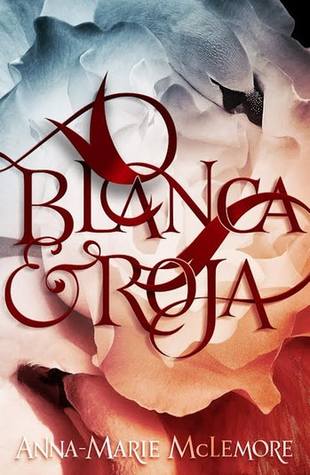 Anna-Marie McLemore is one of the most talented authors I've read in recent years. If you enjoy magical realism and fairy tale retellings, Blanca & Roja needs to be on your TBR. I cannot wait to hold the final copy of this novel in my hands. My review for this will go up this Thursday. Cover is linked to Goodreads.
Least Favorite Book This Month:
No book this month received less than three stars.
Reviews Posted This Month:
Read, Review Coming Soon:
(covers linked to Goodreads)
Notable Blog Posts This Month:
Can't-Wait Wednesday: The Boneless Mercies by April Genevieve Tucholke – I probably won't get to this one soon, but I'm still really excited to check this one out.
Can't-Wait Wednesday: Kingdom of the Blazing Phoenix by Julie C.Dao – It was pure coincidence that I had this post in my drafts when I ended up receiving an ARC for this one from the publisher in the mail. Now I'm even more stoked.
Summer 2018 Comment Challenge Wrap-up + Newsletter – Lonna and I end our seasonal blogger challenge with a wrap-up post and an opportunity for bloggers to signup for our newsletter to let you know when we bring this challenge back.
Latinx Heritage Month, Part I: Favorite Reads – I share my top eleven reads I read over the course of the last year by Latinx authors. Includes shout outs for Anna-Marie McLemore, Elizabeth Acevedo, Lily Anderson, and Adam Silvera.
Latinx Heritage Mont, Part II: New & Upcoming Releases – I put together a list of 51 books by Latinx authors being released September 2018 through 2019. Be sure to check it out!
Latinx Heritage Month, Part III: Latinx Poets You Should Know – I share a few Latinx slam poets that I love.
Top Ten Tuesday: Hidden Gems You Should All Read – I share some hidden gems I've read over the last year. I recommend all of these books if you haven't done so already.
Reading Challenges:
Aside from the Goodreads challenge, I'm only participating in one reading challenge this year.
1. The 2018 Debut Author Challenge is hosted by That Artsy Reader Girl. Hey now, I read a debut this month! I picked up Mirage by Somaiya Daud and it was so good, but my progress for this challenge has been so bad.
Challenge Goal: 12 books; Current Count: 6 books
October Releases I'm Excited For:
How was your September? Have any spooky plans for October? Let me know in the comments and feel free to leave me a link to your own wrap-up post and I'll be sure to visit.