Kernels of Nonsense is now a place for discussion posts and any assortment of other random book & blogging related topics I come up with. This post was inspired by Amber Elise @ Du Livre's confession post Blogger Confessions. If you haven't gotten a chance to read her candid confessions, I encourage you to do so. It's so refreshing to see another blogger's unapologetic take on certain subjects. The point of this post is to get a little more honest than I usually am and help you get a better glimpse of who I am as most of these are views are ones I rarely ever share openly.
When I was first inspired by this idea, I started a list of things I wanted to mention on my phone and so much just spilled out of me. I had no idea I felt so strongly about so many things. As it were, I will probably do another post like this one in the future, so this is just a tiny glimpse into some of my opinions.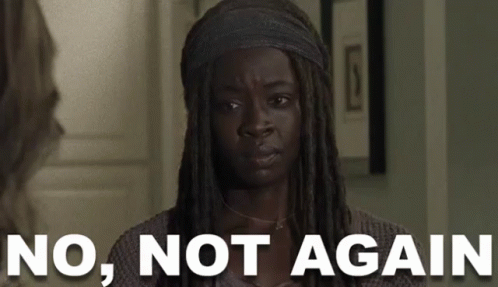 1. Let's just dive in. I sometimes wonder if Leigh Bardugo will ever write a book that takes place in a different world than her Grishaverse. I love Six of Crows. It's one of my favorite books. When everyone was celebrating a Nikolai duology, I was sighing heavily, knowing I would need to go back and finish the Grisha Trilogy, so I'm up to date on the characters (but do I really want to?) when I really just want to see what she can do with a different world. I have all the books in the Grisha Trilogy, but the more time that passes, the less interested I am in having to read them.
2. I get really anxious about authors following me on Twitter for several reasons. First, if I haven't read their book and end up hating it, chances are much higher they'll see my negative review even when I don't tag them in it. Second, what if they stop following me for whatever reason and I happen to click on their Twitter bio only to discover that they have in fact unfollowed me? Now I'm left to wonder why…what did I do?…what did I not do?…is it me?…is it them?…why????!!!!
3. This has happened on several occasions. I interact regularly with another blogger, but then they end up going on a long hiatus or just drop off the face of the earth without notice. They are gone for like a year. I then clean out my feed, unfollowing these inactive bloggers, thinking they're never coming back. And then BAM. They come back. And I feel really awkward following them again because maybe they'll think I never followed them in the first place or that I unfollowed them at some point because I was annoyed by them. What do I do?
4. I once won a book through a giveaway and never received it in the mail. I didn't contact the blogger because it wasn't her responsibility, it was the publisher's, but I'm still really bitter about it. Here's the kicker. I don't actually remember the name of the book. I know I added it on Goodreads when I won, but off the top of my head, I just remember it was about a friendship between two girls. Yet, I still remain bitter. I will take this bitterness to the grave.
5. I love the idea of having a coblogger. I think if I found the right person, we'd do incredible things together. A weight would also be lifted off my shoulders and I wouldn't have to worry about the blog being sparse because this perfect coblogger would carry her weight. Her reviews would always be thoughtful and put together nicely. We could play off each other's strengths and weaknesses and create incredible content. In reality, I trust nearly no one. My philosophy is if you want something done right, you have to do it yourself. The only way it would be possible to have a coblogger is to have some kind of trial run where I could cut the strings at the end without feeling guilty (I will feel guilty because I want to be nice) because inevitably you'll probably going to let me down (I know this because I'm really not nice).
6. Who decided enamel pins were the new thing? I have nowhere to put them and no real use for them. I think they're okay, but I haven't been caught up in the trend like everyone else. If I was a kid with a backpack, I could totally see the appeal, but as an adult, I don't get it. Also, funko pops. I mean, they can be cute, but I can't see myself spending money on them.
7. There is a really popular blogger who I see on my TL all the time and who rubs me the wrong way. I confess that the main reason is because they blocked someone in the community that I really respect and every time I see someone retweet them or like one of their tweets, I think about this. I should probably just mute them. Does this make me a horrible person that I just don't think we'd get along well? I'm sure this person is nice enough, but I'm always thinking of how they blocked this other blogger because she asked them a question they didn't like. Coward. That's too harsh, isn't it? I still think it though.
Have you ever made a confession post? Do you agree or relate to any of my views? Let's discuss and feel free to share an opinion in the comments that you rarely ever talk about. I will only judge you a little bit.