Top Ten Tuesday is an original blog meme created by The Broke and the Bookish. and is currently being hosted by That Artsy Reader Girl. This week's topic is "Books I'd Slay a Lion to Get Early." It was really hard limiting this list to only ten books, but I somehow managed to do so. Here are ten books that if I had to face off against a lion to get, I would not only succeed, I wouldn't even break a sweat. I'm just kidding. I like lions. They are like big kitties. Please don't make me hurt a lion. Maybe I could just throw a ball of yarn to distract the lion while I retrieve these books. I may have some catnip lying around that I could use. It would be so preoccupied, it wouldn't even notice me. I like this scenario better. Covers are linked to Goodreads or titles if covers are unavailable.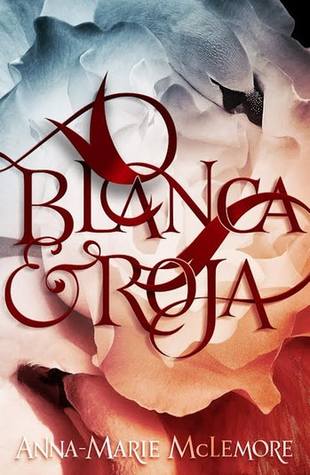 1. Blanca & Roja by Anna-Marie McLemore
Release Date: October 9, 2018

The Cerceta girls have never just been sisters; they're also rivals. They know that one day, they'll find themselves drawn into a dangerous game to determine which sister will stay a girl and which will be cursed to live as a swan. But when two of their childhood friends become drawn into the game, the curse threatens to decide the fate not just of the sisters, but of all four of them.
2. Monday's Not Coming by Tiffany D. Jackson
Release Date: May 22, 2018
A gripping, relentless, and timely new novel from critically acclaimed author of Allegedly, Tiffany D. Jackson, about the complex mystery of one teenage girl's disappearance and the traumatic effects of the truth.

Monday Charles is missing, and only Claudia seems to notice. Claudia and Monday have always been inseparable—more sisters than friends. So when Monday doesn't turn up for the first day of school, Claudia's worried. When she doesn't show for the second day, or second week, Claudia knows that something is wrong. Monday wouldn't just leave her to endure tests and bullies alone. Not after last year's rumors and not with her grades on the line. Now Claudia needs her best—and only—friend more than ever. But Monday's mother refuses to give Claudia a straight answer, and Monday's sister April is even less help.

As Claudia digs deeper into her friend's disappearance, she discovers that no one seems to remember the last time they saw Monday. How can a teenage girl just vanish without anyone noticing that she's gone?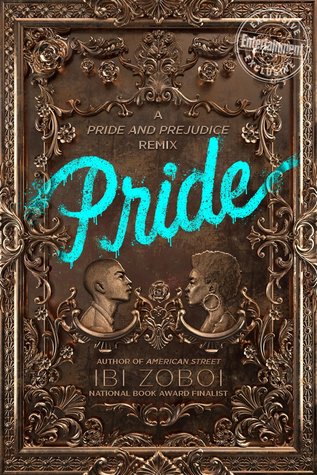 3. Pride by Ibi Zoboi
Release Date: September 18, 2018
Zuri Benitez, a young woman with four wild sisters is contending with a rapidly gentrifying Brooklyn neighborhood. When the wealthy Darcy family moves in across the street, Zuri wants nothing to do with their two teenage sons, even as her older sister Janae starts to fall for the charming Ainsley. She especially can't stand the judgmental and arrogant Darius — that is, until they're forced to find common ground and they start to bond.
4. Beneath the Citadel by Destiny Soria
Release Date: October 9, 2018
In the city of Eldra, people are ruled by ancient prophecies. For centuries, the high council has stayed in power by virtue of the prophecies of the elder seers. After the last infallible prophecy came to pass, growing unrest led to murders and an eventual rebellion that raged for more than a decade.

In the present day, Cassa, the orphaned daughter of rebels, is determined to fight back against the high council, which governs Eldra from behind the walls of the citadel. Her only allies are no-nonsense Alys, easygoing Evander, and perpetually underestimated Newt, and Cassa struggles to come to terms with the legacy of rebellion her dead parents have left her — and the fear that she may be inadequate to shoulder the burden. But by the time Cassa and her friends uncover the mystery of the final infallible prophecy, it may be too late to save the city — or themselves.
5. We Set the Dark on Fire by Tehlor Kay Mejia
Release Date: January 5, 2019
We Set the Dark on Fire is a debut novel from Tehlor Kay Mejia, set at the Medio School for Girls, where young women are trained to become one of two wives assigned to high society men. With revolution brewing in the streets, star student Dani Vargas fights to protect a destructive secret, sending her into the arms of the most dangerous person possible.
6. The Gilded Wolves by Roshani Chokshi
Release Date: 2019
Set in a darkly glamorous Paris, the book follows a charismatic but cursed heir of a massive fortune as he plots to steal one of three ancient and powerful artifacts of fate. He and his crew will navigate the elite gatherings of secret occult societies, traveling through Paris' catacombs where they must confront their worst secrets as well as a destiny they never imagined.
7. Saint Rosa of the Sea by Nina Moreno
Release Date: 2019
Hannah Allaman at Disney has bought Nina Moreno's debut YA contemporary novel, Saint Rosa of the Sea, pitched as Gilmore Girls meets Practical Magic, in a preempt. The women in Rosa's family are cursed: her abuela is exiled from Cuba, her mother is reckless, and Rosa is forbidden to go to the sea. Rosa dreams of finally seeing their island, but her study abroad plans crumble amid political changes just as she crashes into a quiet boy from the docks. Publication is planned for summer 2019.
8. Sorcerer Royal by Zen Cho
Release Date: 2018 (2019?)
Synopsis unavailable, sequel to Sorcerer to the Crown.
9. Bloodwitch by Susan Dennard
Release Date: 2019
Synopsis unavailable. Third novel in the Witchlands series.
10. Kingdom of the Blazing Phoenix by Julie C. Dao
Release Date: October 23, 2018
This fairy tale retelling lives in a mystical world inspired by the Far East, where the Dragon Lord and the Serpent God battle for control of the earthly realm; it is here that the flawed heroine of Forest of a Thousand Lanterns finally meets her match. An epic fantasy finale to the Rise of the Empress novels.

Princess Jade has grown up in exile, hidden away in a monastery while her stepmother, the ruthless Xifeng, rules as empress of Feng Lu. But the empire is in distress and its people are sinking into poverty and despair. Even though Jade doesn't want the crown, she knows she is the only one who can dethrone the empress and set the world right. Ready to reclaim her place as rightful heir, Jade embarks on a quest to raise the Dragon Lords and defeat Xifeng and the Serpent God once and for all. But will the same darkness that took Xifeng take Jade, too? Or will she find the strength within to save herself, her friends, and her empire?

Set in an East Asian-inspired fantasy world filled with breathtaking pain and beauty, Kingdom of the Blazing Phoenix is filled with dazzling magic, powerful prose, and characters readers won't soon forget.
Would you slay befriend a lion for any of these? Leave me a link to your own TTT post in the comments, so I can visit.