Wishing everyone a Happy Valentine's Day. I know many people either hate or love this holiday, but either way, I want to wish you a wonderful day regardless. I'm bringing back a Valentine's Day themed post as last year I seemed to have forgotten to put one together. I have a very truncated list of book recommendations to share with you today. In the past, most of the romances I consumed came from fantasy books, but I've rather recently renewed my love for contemporary books. This year I'm sharing with you some of my favorite contemporary novels with love stories that are just so hard to resist. Covers are linked to Goodreads.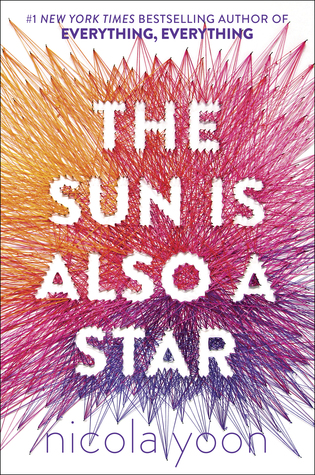 1. The Sun Is Also a Star by Nicola Yoon
Ask me any day of the week and I will tell you that I am not a fan of insta-love. The whole idea of being able to fall in love with someone so quickly gets my cynical side all worked up. That being said, I fell head first in love with Nicola Yoon's The Sun Is Also a Star. She found a way to make the trope work and although I still scoff at the idea of insta-love, this book will always be an exception for me.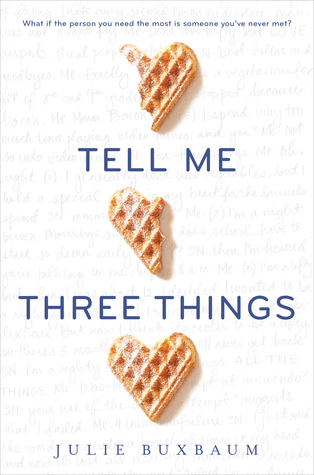 2. Tell Me Three Things by Julie Buxbaum
If there is ever a trope that I am powerless to resist, it's the You've Got Mail one. I don't even know what this trope is properly called, but I associate it with the movie where Meg Ryan and Tom Hanks meet online and build a relationship without knowing the other one's identity. Tell Me Three Things by Julie Buxbaum follows a similar sequence, though the protagonist's anonymous pen pal (email pal?) knows who she is. We, along with the protagonist, get to play the guessing game. Be warned, this trope will appear multiple times on this list.
3. I Believe in a Thing Called Love by Maurene Goo
Sometimes finding love can be really clumsy and no one exemplifies this more than Desi Lee from Maurene Goo's I Believe in a Thing Called Love. I loved that we got to see a protagonist who was completely lost when it came to love, but made a plan to get it anyway. This book had me smiling so much. If you ever need a pick me up, this book will surely have you laughing by the time you finish. Be aware though, you'll probably experience a ton of second-hand embarrassment.
4. Simon vs. the Homo Sapiens Agenda by Becky Albertalli
I told you the You've Got Mail trope was going to make another appearance. Have you ever finished a book and it just left you smiling for a week? Becky Albertalli's Simon vs. the Homo Sapien's Agenda was like this for me. Simon is probably one of the sweetest protagonists you'll ever meet and his online relationship with Blue had me begging for a reveal. It's a good time to read this one if you haven't yet as the movie is set to be released in March.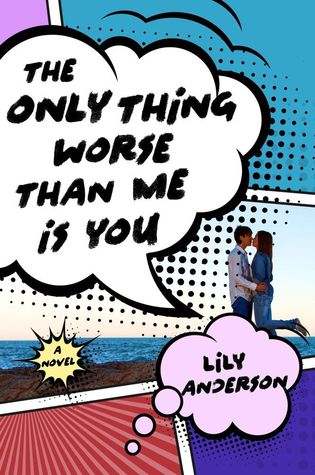 5. The Only Thing Worse Than Me Is You by Lily Anderson
Another trope that I have a hard time resisting is hate to love. I am always at the ready to watch two stubborn characters bicker chapter after chapter until finally facing the truth that they like each other. And no one does witty banter better than Lily Anderson. It is an utter delight seeing the progression of Trixie and Ben's relationship in this one. I should also mention that The Only Thing Worse Than Me Is You is a retelling of Shakespeare's Much Ado About Nothing, if that sweetens the deal. It is an utter delight seeing the progression of Trixie and Ben's relationship in this one.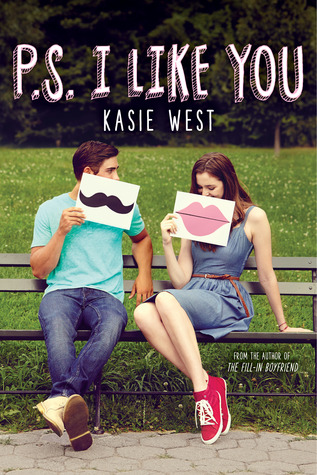 6. P.S. I Like You by Kasie West
Kasie West has been my go-to contemporary author for some years now. Her books are always light and fun and can be finished in one sitting if that's your thing. Of all her books I've read, P.S. I Like You is my favorite. It contains not one, but two of my favorite tropes: You've Got Mail and hate-to-love. I actually think of all her novels, this is the one that actually gives readers an equally complete characterization of the love interest as well as the protagonist. I'm still hoping that one day Kasie West will write a novel with dual perspectives.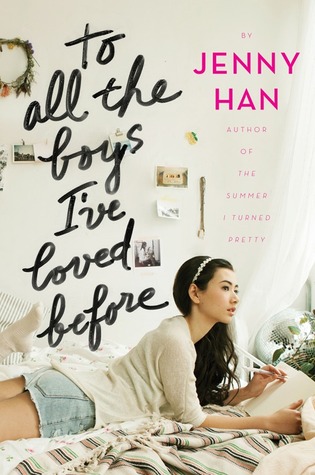 7. To All the Boys I've Loved Before by Jenny Han
This list couldn't possibly be complete without me mentioning another of my favorite romance tropes and that's the fake relationship. It might be one of the most predictable tropes, but I eat it up. Also, Lara Jean from Jenny Han's To All the Boys I've Loved Before is one of my favorite contemporary protagonists. She reminds me a little of myself in high school and I can't help but feel really protective of her.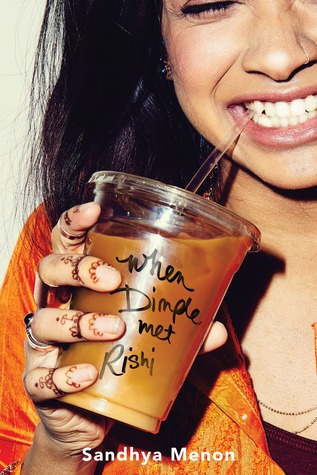 8. When Dimple Met Rishi by Sandhya Menon
This is actually a last minute addition to this list. I just finished When Dimple Met Rishi by Sandhya Menon earlier this month and fell in love with both leads. If you're looking for a fun rom-com that manages to also be multi-layered when it comes to its characters, this is the book you ought to be reaching for.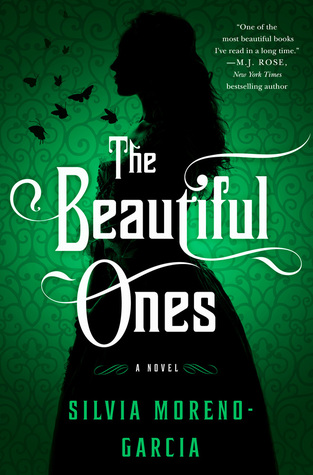 Bonus: The Beautiful Ones by Silvia Moreno-Garcia
Because I need to cheat just a little I'm giving you a bonus recommendation that isn't contemporary. Silvia Moreno-Garcia made me absolutely swoon with her latest novel, The Beautiful Ones, which combines historical fantasy and romance. I was absolutely taken with this novel from the very first page and hope you will be too.
What contemporary (or otherwise) novel would you recommend to those looking for a good romance? Have you had the pleasure of reading any of these novels? Happy Valentine's Day!