It's that time of year again. The End of the Year Survey was created and is hosted by Jamie @ The Perpetual Page-Turner. If you've never participated in this bookish survey, I encourage you to do so. It's a great way to look back on your reading year and also share some amazing titles with your readers that they may have missed out on. Covers are linked to Goodreads.
Number Of Books You Read: 76
Number of Re-Reads: 2
Genre You Read The Most From: Almost split down the middle, so mentioning both fantasy and contemporary.
1. Best Book You Read In 2017?
All three of these books were phenomenal reads and technically they are different genres, so it's not actually cheating. Also, don't be surprised when I mention all of these titles multiple times during this survey.
2. Book You Were Excited About & Thought You Were Going To Love More But Didn't?
You may or may not know this, but I'm a huge Jane Austen fan. I own far too many editions and I won't say how many because you will all judge me. I haven't had the best of luck with retellings of her works, but I'm always hoping to like them. Anyways, I ended up not enjoying Emma Mill's First & Then despite it being a pretty popular book among bloggers.
3. Most surprising (in a good way or bad way) book you read?
Adam Silvera's More Happy Than Not shocked me. I'm still reeling from that book. My emotional recovery is coming along rather nicely as I'm planning on picking up History Is All You Left Me soon.
4. Book You "Pushed" The Most People To Read (And They Did)?
Hopefully people noticed I've been pushing Anna-Marie McLemore's Wild Beauty a lot lately. I even changed my profile pic, so I could showcase this wonderful novel. Have you read it yet? Let's fangirl in the comments!
5. Best series you started in 2017? Best Sequel of 2017? Best Series Ender of 2017?
Best series starter is 2017 is Julie C. Dao's Forest of a Thousand Lanterns. I called this one strangely satisfying because the protag gets closer and closer to becoming a villain. Windwitch by Susan Dennard wins best sequel. I enjoyed Truthwitch, but because of this sequel I'm now in love with this series. V.E. Schwab impresses once again with A Conjuring of Light, the conclusion to her Shades of Magic series.
6. Favorite new author you discovered in 2017?
I've only read The Only Thing Worse Than Me Is You by Lily Anderson, but she is already a favorite author. She writes banter so effortlessly and I'm looking forward to picking up everything she writes.
7. Best book from a genre you don't typically read/was out of your comfort zone?
This is the first year I picked up graphic novels and Monstress, Vol. 1: Awakening was easily my favorite. The story is fantastic and the art is breathtaking.
8. Most action-packed/thrilling/unputdownable book of the year?
Speaking of breathtaking, have you read Tiffany D. Jackson's Allegedly? This one stole my breath. I read it back in February and am still thinking about it.
9. Book You Read In 2017 That You Are Most Likely To Re-Read Next Year?
When the Moon Was Ours by Anna-Marie McLemore was not a 2017 release, but I did read it this year and the writing's so beautiful, I'm going to need to reread it in 2018.
10. Favorite cover of a book you read in 2017?
My instinct is to go with Anna-Marie McLemore's Wild Beauty, but since I've already mentioned it, I'm going with Margaret Rogerson's An Enchantment of Ravens. It's such a lovely cover in person and the book is also really good.
11. Most memorable character of 2017?
This is such a hard question, but I'm going with Starr Carter (and lowkey, the entire Carter family) from Angie Thomas's The Hate U Give.
12. Most beautifully written book read in 2017?
Anything Anna-Marie McLemore writes is the most beautiful piece of writing I've ever come across.
13. Most Thought-Provoking/ Life-Changing Book of 2017?
Angie Thomas's The Hate You Give and Nic Stone's Dear Martin have earned this spot. If you haven't read these two books, do so now.
14. Book you can't believe you waited UNTIL 2017 to finally read?
It took me far too long to pick up Becky Albertalli's Simon vs. the Homo Sapiens Agenda and loved it so much. The movie looks amazing and I can't wait.
15. Favorite Passage/Quote From A Book You Read In 2017?
I can only pick one? I really like this description Fel has for Estrella from Wild Beauty by Anna-Marie McLemore.
"Her pride was so sure he could almost taste it on the air, like sugar mixed with the bite of chili powder. She was both shameless and soft, openhearted and vicious. He wondered how she remembered to be all these things at once, how there was any room left in her to lure flowers from the earth."
16. Shortest & Longest Book You Read In 2017?
The shortest books I read in 2017 were graphic novels, of those, Ms. Marvel, Vol. 3: Crushed was only 112 pages long. The longest book I read in 2017 was V.E. Schwab's Conjuring of Light at 624 pages.
17. Book That Shocked You The Most
As I mentioned in an early question, Adam Silvera's More Happy Than Not shocked me the most. Still recovering.
18. OTP OF THE YEAR (you will go down with this ship!)
I am fully invested in Aeduan and Iseult from the Witchlands series by Susan Dennard. I knew I was invested after finishing the first, but I have now dived head first into this ship (onto this ship?). There is no turning back.
19. Favorite Non-Romantic Relationship Of The Year
This is one of the easiest questions on this survey. I loved Desi's relationship with her father in Maurene Goo's I Believe in a Thing Called Love.
20. Favorite Book You Read in 2017 From An Author You've Read Previously
Anna-Marie McLemore's Wild Beauty! Just kidding (I'm not kidding, read it). I read Meg Medina's The Girl Who Could Silence the Wind last year and liked it, but ended up loving her newest novel Burn Baby Burn.
21. Best Book You Read In 2017 That You Read Based SOLELY On A Recommendation From Somebody Else/Peer Pressure:
Everyone was praising Becky Albertalli's The Upside of Unrequited and even though I hadn't even read Simon vs. the Homo Sapiens Agenda (which I had planned to read first), I ended up picking this one up because of all the praise.
22. Newest fictional crush from a book you read in 2017?
Zacharias from Sorcerer to the Crown and Aly from Empress of a Thousand Skies. I'm mentioning two characters because this is my list and I can do what I want. If you haven't had the pleasure of meeting these two guys, I strongly encourage you to read their books.
23. Best 2017 debut you read?
I was so impressed with Tiffany D. Jackson's Allegedly. The characterization, the writing, the intensity. All of it was magnificence and the fact that this was a debut, pretty much guarantees that I'll be purchasing every book she writes.
24. Best Worldbuilding/Most Vivid Setting You Read This Year?
Hands down this goes to Roshani Chokshi's A Crown of Wishes. Her writing is so vivid if I could, I'd jump right into the story.
25. Book That Put A Smile On Your Face/Was The Most FUN To Read?
This is a toss up between Becky Albertalli's Simon vs. the Homo Sapiens Agenda and Maurene Goo's I Believe In a Thing Called Love. Both are capable of giving you a toothache.
26. Book That Made You Cry Or Nearly Cry in 2017?
Two books really stand out when it comes to the amount of tears I shed over them. Both Angie Thomas's The Hate U Give and Adam Silvera's More Happy Than Not upset me so much, I gave myself a migraine. I'm not even kidding. I had to force myself to put them down before finishing because they were so distressing. But they're good! So good. Please don't let this put you off.
27. Hidden Gem Of The Year?
Lilliam Rivera's The Education of Margot Sanchez is a debut I'd love to see more people talk about. Also want to spotlight Silvia Morena-Garcia's Certain Dark Things. It's a 2016 book I read this year that blew me away in terms of world-building. Why aren't more people talking about it?
28. Book That Crushed Your Soul?
See answer to question 26. Also want to recognize Nina LaCour's We Are Okay which really tugged at my heartstrings. And almost forgot to mention Benjamin Alire Sáenz's Aristotle and Dante Discover the Secrets of the Universe. It was my first audiobook and it was pretty powerful.
29. Most Unique Book You Read In 2017?
One last time, I promise. I'm going with Anna-Marie McLemore's Wild Beauty. Nothing I read this year compared to it (except, maybe her other book I read).
30. Book That Made You The Most Mad (doesn't necessarily mean you didn't like it)?
I am still so mad that I only heard about Lily Anderson's The Only Thing Worse Than Me Is You this year. I could have been in love with her writing for a year now.
1. New favorite book blog you discovered in 2017?
I hate this question. I always feel like I'm going to forget someone. So instead, I'm giving a special shout out to the top three bloggers who commented on my blog the most during 2017. A very special thank you to Melanie @ Grab the Lapels, Erica @ Erica Robyn Reads, and Lauren @ Always Me. Whenever I see that you've left a comment on my blog, it makes me smile. You three are amazing.
2. Favorite review that you wrote in 2017?
I must sound like a broken record (and didn't I promi—nevermind), but I'm actually pretty fond of my review of Wild Beauty. I wrote it while I was on hiatus and then when I came back, I agonized over it some more for a week. I'm pretty satisfied with it. You can read it here.
3. Best discussion/non-review post you had on your blog?
I did not write as many discussion posts this year that I'd hoped, but it's the end of the year, so I'm not going to dwell on that too much. My favorite discussion post that I did write is probably Kernels of Nonsense: Are ARCs Worth It? It's a post I wrote because I was struggling with enjoying ARCs when I had them verses the excitement I had beforehand, wishing I had them.
4. Best event that you participated in (author signings, festivals, virtual events, memes, etc.)?
It's perfectly acceptable to do a little self-promotion here, right? Loved once again cohosting the Comment Challenge along with Lonna @ FLYLēF. We spent three months over the summer partnering bloggers and encouraging them to comment on each other's blogs for a month. We'll be bringing this challenge back next summer. If you'd like to be informed when we do so, so you don't miss out on signing up, you can join our Comment Challenge Newsletter here.
5. Best moment of bookish/blogging life in 2017?
Please don't shoot me, but I had a major fangirling moment when Anna-Marie McLemore followed me on Twitter.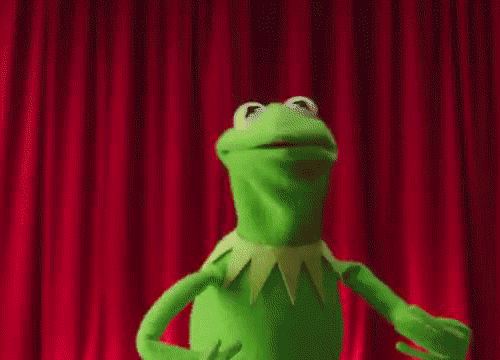 6. Most challenging thing about blogging or your reading life this year?
My second hiatus. I was away from the blog for two and a half weeks and I struggled so much beforehand. I was trying to get everything done and was also afraid it would be too long a break. I ended up loving the time away and am planning another next year (maybe for three weeks!)
7. Most Popular Post This Year On Your Blog (whether it be by comments or views)?
My most popular post in 2017 in terms of views was my May Book of Choice Giveaway Hop because everyone wants to win a free book. And I don't blame you one bit.
8. Post You Wished Got A Little More Love?
How is it that my review of The Only Thing Worse Than Me Is You by Lily Anderson has gotten so few views? Go read my review here. It's such a witty contemporary. Maybe the wittiest contemporary I've ever read.
9. Best bookish discovery (book related sites, book stores, etc.)?
Does discovering that you may have a knack for making your own bookmarks count? Also, I will be doing a giveaway for said bookmarks in the new year. Let me get through these holidays first though.
10. Did you complete any reading challenges or goals that you had set for yourself at the beginning of this year?
I completed my Goodreads challenge (70 books, finished with 76), the Debut Author Challenge (12 books, finished with 19), and the Flights of Fantasy challenge (20 books, finished with 21).
1. One Book You Didn't Get To In 2017 But Will Be Your Number 1 Priority in 2018?
I am determined to read When Dimple Met Rishi by Sandhya Menon very early on in 2018.
2. Book You Are Most Anticipating For 2018 (non-debut)?
Oh so many. I'm excited for Anna-Marie McLemore's Blanca & Roja, Tiffany D. Jackson's Mondays Not Coming, Justina Ireland's Dread Nation, Zen Cho's Sorcerer Royal, Maurene Goo's The Way You Make Me Feel, Lily Anderson's Undead Girl Gang, Destiny Soria's Beneath the Citadel…etc, etc.
3. 2018 Debut You Are Most Anticipating?
I am super looking forward to Tomi Adeyemi's Children of Blood and Bone and Elizabeth Acevedo's The Poet X.
4. Series Ending/A Sequel You Are Most Anticipating in 2018?
I am pretty stoked for the second book in Julie C. Dao's Rise of the Empress series. Forest of a Thousand Lanterns was such a good debut and series opener.
5. One Thing You Hope To Accomplish Or Do In Your Reading/Blogging Life In 2018?
I'm hoping to explore more magical realism in 2018. Recommendations are always welcome!
6. A 2018 Release You've Already Read & Recommend To Everyone (if applicable):
I've only read one 2018 release and that was Melissa Albert's The Hazel Wood. You're just going to have to wait and see what I thought of it.
Did you have a fantastic reading year like I did? What was your favorite read this year? If you've also completed this year's End of the Year Survey, drop me a link in the comments, so I can read your answers!