I love a good horror movie, but I also enjoy television shows that deal with demons, the paranormal, and or even serial killers. For this October Fright post, I'm sharing seven televisions shows that I am quite fond of. If you're a fan of any of these, I'd love to discuss them with you in the comments. If you have any television recommendations that are like the ones listed below, I'd love to hear them in the comments.
1. Wynonna Earp (Syfy) – I binge-watched the first season of this on Netflix right before the second season aired on T.V. It's about a town cursed where demons run amok. The only one standing in their way is the the Earp heir and her trusted demon killing gun called Peacemaker. I love this show so much. It is all kinds of fun, really witty, and I find myself loving the entire cast of characters. Don't ask me who my favorite is because I absolutely can't decide.
2. The Walking Dead (AMC) – Of course I am including The Walking Dead on my list. I've been watching this show from the very beginning and though it's had its ups and downs, I'm still a loyal fan. Michonne is my favorite and probably always will be.
3. Stranger Things (Netflix) – If you haven't watched Netflix's phenomenal series Stranger Things, what are you doing with you life? I absolute adore this show and its characters. I am beyond stoked for the second season and am currently rewatching the first season in anticipation.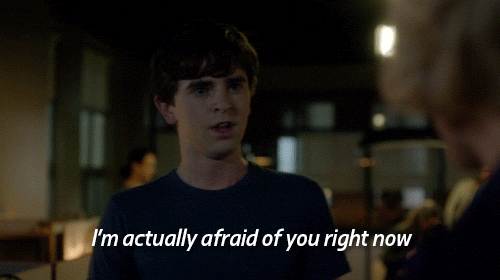 4. Bates Motel (A&E) – I never expected to like this show, but I was in the mood to watch something new on Netflix and decided to give this prequel to Psycho a chance. Oh my gosh, it's such an engrossing show. Vera Farmiga as Norma Bates is phenomenal. And I don't know if I should be rooting for these characters, but I sometimes find myself hoping they get away with murder. I still have the final two seasons to watch, so no spoilers!
5. iZombie (CW) – If you love zombies and comedy, you must check out iZombie. I love it when horror shows/movies find a way to incorporate humor. I can't believe I love a brain-eating zombie so much. Liv is a treat and Rose McIver manages to encompasses different personality traits in each show so effortlessly.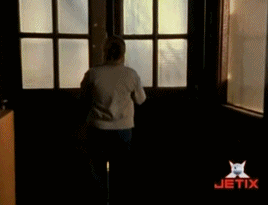 6. So Weird (Disney) – Going way back with this one. This is one of those shows that I look back on and wonder why they don't make shows like this anymore. I have only fond memories of it and wish I could find the episodes online. I loved Fi and her adventures.
7. Channel Zero: No-End House (Syfy) – One final edition to this list. I just started watching this show about a group of people who are all drawn to this mysterious house. Inside they find some very unusual and creepy things. Finding a way out ends up being harder than any of them thought.
Which are your favorite horror television shows? Are you a fan of any of the ones I've listed? Let's discuss in the comments!