August felt like a really blah month for me. After my incredibly productive July, I felt like I had no time to really do anything in August. I somehow managed to read six books though, so yay me, but I didn't produce as many posts as I'm used to. I can't believe summer is almost over. I feel excited about all the Halloween decorations appearing in stores, but the Christmas ones still seem too soon. This month marks the end of the Summer 2017 Comment Challenge that I cohost with Lonna @ FLYLēF. This challenge is one of my favorite parts about being a book blogger. We do have a special announcement for future challenges that will be posted on our blogs at the beginning of September, so look for that.
(Book covers below are linked to my reviews, unless otherwise specified.) 
Favorite Book This Month: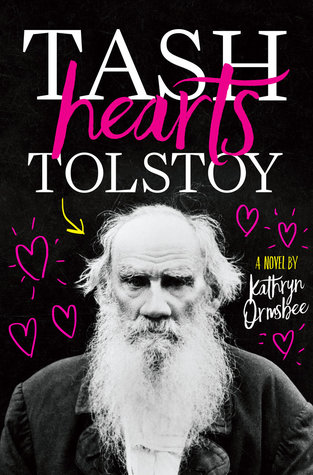 I loved loved loved Kathryn Ormsbee's Tash Hearts Tolstoy about an aspiring filmmaker who discovers the pitfalls of internet fame. I cannot say enough wonderful things about this book. The characters were so enjoyable. I can't wait to share my full review with you. Cover linked to Goodreads.
Least Favorite Book This Month:
Earlier this year I took a break from ARCs, but have recently been approved for a few. This first one on my list was not a winner. Too bad because the cover is pretty lovely. Cover is linked to Goodreads.
Reviews Posted This Month:
Read But Not Reviewed Yet:
(covers linked to Goodreads)
Notable Blog Posts This Month:
Top Ten Tuesday: Ten Book Recommendations for Those Who Want to Pick Up More Fantasy – Yes, I loved sharing some of my favorite fantasy novels with everyone.
Kernels of Nonsense: My Month of Mini-Reviews – I spent my July writing only mini-reviews and I wrote about the experience her.
Reading Challenges:
I will be making a separate post for my reading challenges this August, so look for an update post very soon.
September Releases I'm Excited For:
Did you enjoy your August? What book are you most looking forward to in September? Let me know in the comments and feel free to leave me a link to your own wrap-up post and I'll be sure to visit.