The Mid-Year Book Freak Out Tag was originally created by booktubers Read Like Wildfire and Earl Grey Books. I've seen this tag show up every June and July since I started blogging, but never took part. I really like the idea of doing a little reflecting around mid-year. Let's just pretend I've been tagged by someone and no one ought to think any differently. It will just be our little secret. I've had a really good reading year so far and am super excited for the second half. Covers below are linked to Goodreads.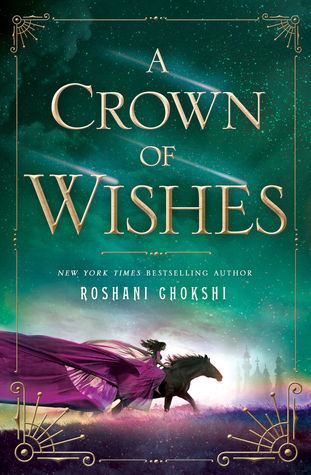 1. Best Book You've Read So Far in 2017?
I've read a handful of 5-star reads this year, but I have a special place in my heart for Roshani Chokshi's A Crown of Wishes. Chokshi's writing blew my away. I really loved everything about this book and the main characters are some of my very favorite.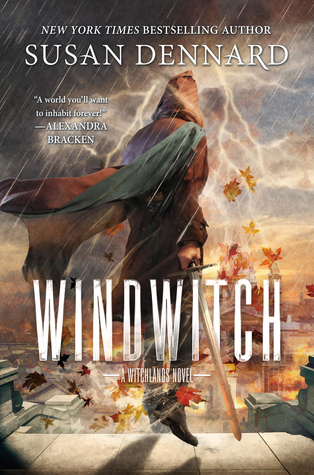 2. Best Sequel You've Read So Far in 2017?
I loved Susan Dennard's Windwitch. I had my issues with Truthwitch and its world-building, but I think the writing really improved in this one. I love the changing dynamics between several of the characters and am really looking forward to the next book.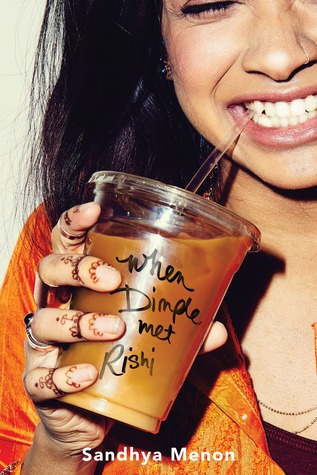 3. New Release You Haven't Read Yet, But Want To?
I need to read Sandhya Menon's When Dimple Met Rishi! I've had this on my shelf for over a month, but haven't found the time to read it.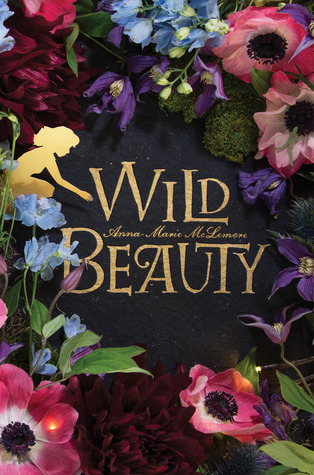 4. Most Anticipated Release For Second Half of 2017?
I need Anna-Marie McLemore's Wild Beauty like I need this next gulp of air. I have a feeling that McLemore is going to once again enchant me with this one.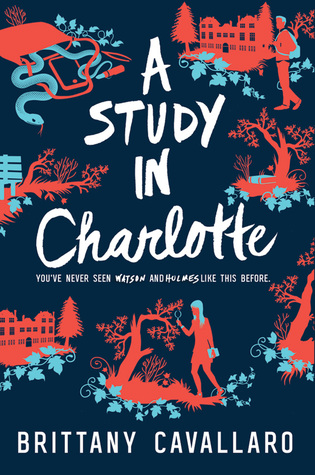 5. Biggest Disappointment?
There haven't been many book this year that I felt truly disappointed in. The books I ended up not liking have been ones that I wasn't expecting much from or ones that I've heard a mixture of things about. I picked Brittany Cavallaro's A Study in Charlotte for this one because while I was reading it I enjoyed it, but some of the twists didn't sit well with me.
6. Biggest Surprise?
I'm not sure what I was expecting from Tiffany D. Jackson's Allegedly, but what I ended up reading was an incredibly complex, emotional-charged debut. I still marvel at this being a debut. If you haven't read this one, do it!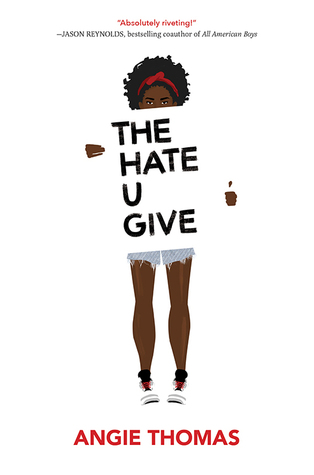 7. Favorite New Author?
I have a feeling Angie Thomas is going to be around for a long time. The Hate U Give is one of the most thought-provoking novels I've ever read and I am really excited to see what else she has in store for us.
8. Newest Fictional Crush?
I liked Aeduan after Susan Dennard's Truthwitch, but after Windwitch, I love him. Morally grey characters are just so much fun, aren't they?
9. Newest Favorite Character?
I love Gauri from Roshani Chokshi's A Crown of Wishes. She's such an incredible character and has become one of my favorite protagonists.
10. Book That Made You Cry?
Can you cry because a book is just so beautiful? Yes, you can! Anna-Marie McLemore's When the Moon Was Ours is one of the most beautiful books I've ever read and reading it brought me close to tears.
11. Book That Made You Happy?
I cannot believe how much cuteness is packed into Maurene Goo's I Believe in a Thing Called Love. If you need to smile, pick this one up.
12. Favorite Book To Movie Adaptation You Saw This Year?
Strangely enough, I don't think I've seen any movie adaptations this year. However, I did binge watched Netflix's Anne with an E based on Anne of Green Gables and really liked it. I know some people say its way too dark, but I appreciated the different take on the classic.
13. Favorite Review You've Written This Year?
I really like my review of A Conjuring of Light by V.E. Schwab. Check it out!
14. Most Beautiful Book You Bought So Far This Year?
Can I just mention Anna-Marie McLemore's When the Moon Was Ours again? Not only is the writing beautiful, the book itself is so very lovely.
15. What Books Do You Need To Read By The End of The Year?
I feel like I've neglected a lot of the books I've purchased this year. Here are four books I've been dying to read that are currently sitting on my shelf just waiting for me.
What's your favorite book of 2017 so far? New release you haven't had a chance to pick up yet, but are dying to? Have you done the Mid-Year Book Freak Out Tag? Leave me a link!