Top Ten Tuesday is an original blog meme hosted by The Broke and the Bookish. This week's topic is "Fandom Freebie — top ten fandoms I'm in, 10 reasons X fandom is the best, must have merchandise for x fandom, etc. etc." I'm not sure I'd consider myself a member of any fandoms (maybe HP?), but I do feel like I get a closer look at them because I'm on Tumblr. I haven't been as active lately on it as I was in the past, but Tumblr has a way of pulling you in. I've shipped couples from shows I've never watched, been supportive of characters I've never heard speak, and reblogged a gif set or two from movies I have never seen just because they looked so good. So this week I thought I'd list T.V. shows and movies I've watch because of fandoms on Tumblr. Excuse all the gifs, but that's how we roll on Tumblr.
1. Teen Wolf – I binge watched the first few seasons of Teen Wolf last year because Tumblr got me all hooked on Stydia. I shipped Stiles Stilinski and Lydia Martin before I even knew who they were.
2. Poldark – I'm a sucker for period dramas and Poldark just kept popping up on my feed, so I had to watch it.
3. Brooklyn Nine-Nine – I am actually still catching up on this show, but I love it so much and can't believe I've been missing out all these years.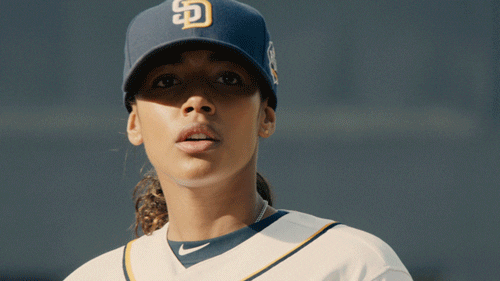 4. Pitch – I need more of this show now! I didn't watch this one because I'm really not into baseball, but Tumblr in its wisdom kept putting this show in my path. I gave in and I'm so happy I did.
5. Parks & Recreation – This show has become one of my favorites. You know those shows you reach for when you're feeling kind of down, Parks & Rec is mine.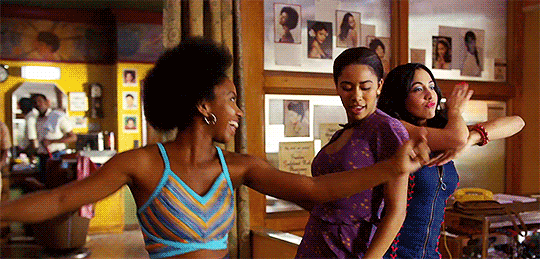 6. The Get Down – This show is amazing. If you have Netflix and you haven't watched it, do it!
7. Miss Fisher's Murder Mysteries – This show is so much fun. I aspire to be like Phryne Fisher when I'm older.
8. Chuck – I don't know how I missed watching this show when it was on T.V., but I did end up binge watching several seasons. I kind of got sidetracked and haven't finished it yet, but I do plan to.
9. The Man From U.N.C.L.E. – There's something so quirky and fun about this movie and I never would have given it a shot if it weren't for Tumblr.
10. Captain America: Civil War – Okay, so I have a confession. I'm not a huge fan of the recent Marvel superhero movies. I like them, but they aren't high on my list of movies to watch. But I was completely bombarded with gif sets from this one and just gave in. Pretty sure this is my favorite of the recent Marvel movies.
Has a fandom ever persuaded you to watch a T.V. show or movie? Any you want to try because of all the hype you've seen? Let me know in the comments and be sure leave a link to your own TTT post, so I can visit.