I haven't done a TBR list since I stopped making these monthly posts in February, so you might be asking yourself why do one now? I've been staying away from lists like these because I like the freedom of choosing what I want to read when I want to read it and I don't like a checklist hanging over my head. However, since the year is coming to a close, I've been thinking about all the books I really ought to get to and the blog seems like the perfect place to map out my plans. I tried to strike a balance between library books and my own books (plus a couple of ARCs), that way I won't panic if a library hold doesn't come in on time. Covers linked to Goodreads.
1. Blood for Blood by Ryan Graudin
I am desperate to read this book. I fell absolutely in love with Wolf By Wolf, which I read earlier in the year and have already reread it since then. I actually just got this one in the mail yesterday, so as soon as I'm done with my current read, I'm picking this one up.
2. The Female of the Species by Mindy McGinnis
Have I told you how much I loved Mindy McGinnis's novel A Madness So Discreet because I loved it! I've heard nothing but amazing things about this newest novel of hers and now I must get my hands on it immediately.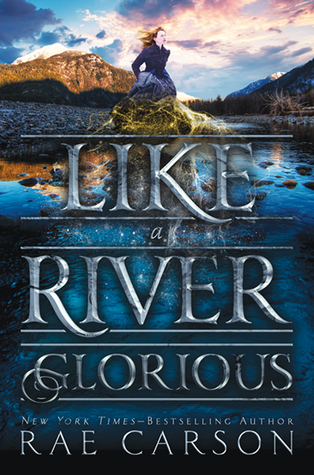 3. Like a River Glorious by Rae Carson
I didn't get a chance to read this sequel to Rae Carson's Walk on Earth a Stranger because Crooked Kingdom came out the same day and then October was here and I had a whole TBR to tackle. I need to read this one before the end of the year.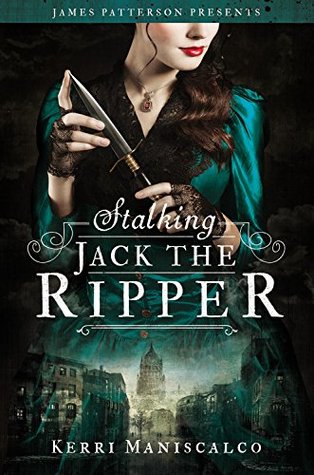 4. Stalking Jack the Ripper by Kerri Maniscalco
This is one of the books that I regret not adding to my October TBR, but considering that I only got to half of the books on my TBR, I'm not sure I would have read it anyway. I do want to pick it up some time in the next couple of months because cooler weather and serial killers somehow go together?
5. All In by Jennifer Lynn Barnes
Speaking of serial killers, the third book in Jennifer Lynn Barnes's The Naturals series is also on my list and the book I am currently reading. This one was released last year and with the final book in the series just being released, I thought it about time I catch up. I'm really enjoying this one by the way.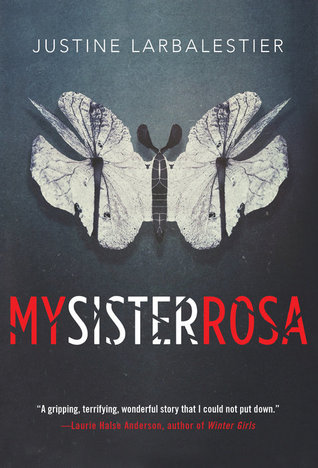 6. My Sister Rosa by Justine Larbalestier
I've had this one on my TBR for over a year. It was supposed to be released much earlier, but I guess the publication date got pushed back. Still a couple of more weeks until it's released, but I have plenty of thoughts on it already, mainly that little children can be really creepy and I'm not sure how I'd deal with having a sibling who I thought was psychotic.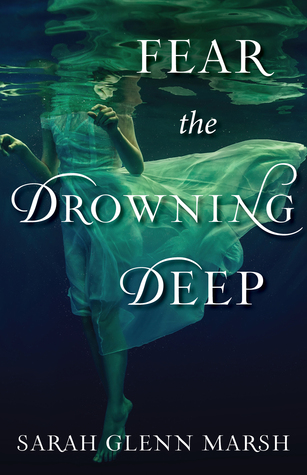 7. Fear the Drowning Deep by Sarah Glenn Marsh
I'm so sad I did not get a chance to read this one in October. I absolutely love witches and this book got so many positive reviews. I've already put in a request for this one from the library, so hopefully it comes in soon.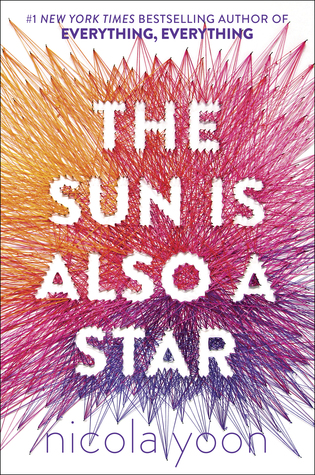 8. The Sun Is Also a Star by Nicola Yoon
Nicola Yoon's debut novel Everything, Everything was such a delight (and I'm actually looking forward to the movie), I'm positive that this second book by her will be just as awesome. Plus, everyone who has read this one so far seems to love it.
9. The Doldrums by Nicholas Gannon
I'm in need of a good middle grade read because it has been far too long. I came across The Doldrums earlier this year in a store and fell in love with the illustrations. Seriously, I'm already in love with this one. December seems like the perfect month to pick up a light, MG read, so that's what I'm shooting for.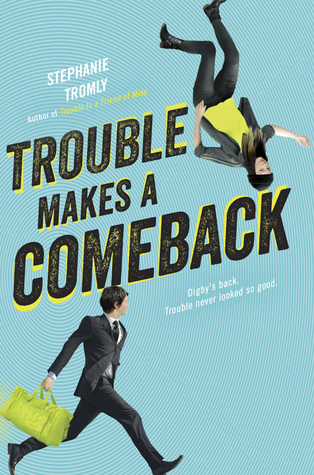 10. Trouble Makes a Comeback by Stephanie Tromly
I went back and forth between giving Stephanie Tromly's first book Trouble Is a Friend of Mine a three-star or four-star rating. I ultimately really enjoyed it and was pretty excited to learn that there was going to be a sequel.
11. Salt to the Sea by Ruta Sepetys
I've had this book on my shelf for at least a month and a half. There's been so much praise around the blogosphere on this one and I really want to finally read it.
12. My Life Next Door by Huntley Fitzpatrick
Because I want at least a part of my TBR to include a light read or two, I'm adding this book to the list. I've heard really good things about it and it just seems like a feel good kind of novel and you know, I might need that by the end of the year.
13. Ever the Hunted by Erin Summerill
I feel like the latter part of the year is really slow when it comes to fantasy releases. I quickly requested this one from NetGalley when it showed up and am pretty excited for it.
14. The Hundred Lies of Lizzie Lovett by Chelsea Sedoti
This is another ARC that I need to get to by the end of the year since the release date is the beginning of January. Sounds like it could be a really interesting read.
Have you had the pleasure of reading any of these or are any on your TBR list?What's the one book you need to get to by the end of the year? Let me know in the comments!