Yes, October, the month of scares and cooler weather (not). I love so many things about this time of year and while I really enjoyed all the Halloween-themed posts I put together, I ended up going through a bit of a slump in the middle of the month. I was still able to get through six books this month (five of which were on my October TBR). Not a terrible number, but nothing to write home about either. Hoping this slumpiness doesn't continue into November when I actually expect the weather to cool.
(Book covers below are linked to my reviews, unless otherwise specified.)
Favorite Book This Month: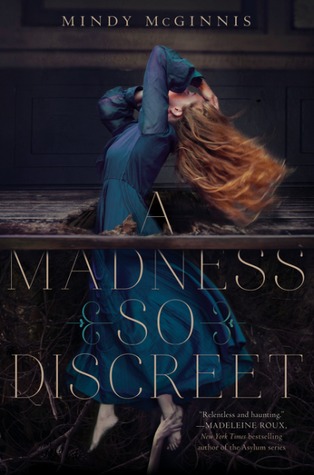 Why did I wait so long to read Mindy McGinnis's A Madness So Discreet? It was so good and I think I'm in love with McGinnis's writing. I'm off to preorder and request her other novels from the library. Click on the cover and read my review now!
Least Favorite Book This Month:
Last October I read a few books that received less than stellar reviews from me, but this year I was lucky enough to read all 3+ star books. Yay me!
Other Reviews Posted This Month:
Mini Reviews:
I wrote a couple of mini-reviews this month. My first was for One Was Lost by Natalie D. Richards. It was a decent thriller, but didn't really wow me. I also did a mini-review of Adriana Marther's How to Hang a Witch. I really expected more from this one because of the reviews, so I was a little disappointed in it.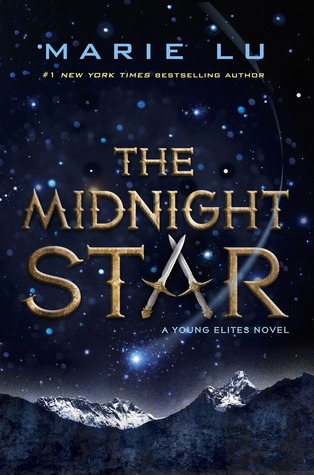 Read But Not Reviewed Yet:
Marie Lu's The Midnight Star sort of fell into my lap at the end of the month. I really hadn't planned to read it until November, but how could I pass up the opportunity? Look for a review of this one soon. Cover linked to Goodreads.
Favorite October Fright Posts:
This month I put together a few Halloween-themed posts, if you are interested in taking a look, you can find them here. My favorite October Fright post was How to Survive a Horror Story, where I listed a few of the dos and don'ts if you ever find yourself stuck in a horror story.
Favorite Blog Meme Posts This Month:
Because it was October, Top Ten Tuesday: Halloween Reads seems like an appropriate meme to feature. Sometimes you want a scary read and sometimes a weird one will do. In this post I feature plenty of both.
Reading Challenges:
Once again I'm including my reading challenge progress in this month's wrap-up post. I feel like I'm really good shape when it comes to accomplishing all of these before the year is out. I hope.
1. The 2016 Debut Author Challenge is hosted by That Artsy Reader Girl. How to Hang a Witch by Adriana Mather was the only debut novel I read this month.
Challenge Goal: 12 books; Overall Progress: 10 books
2. The 2016 Read My Books Challenge is hosted by The Worn Bookmark. This month I picked up The Dead House, The Cellar, and How to Hang a Witch from my own shelves.
Challenge Goal: 30 books; Overall Progress: 26 books
3. The 2016 Finishing the Series Challenge is hosted by Bea's Book Nook. I ended up finished Marie Lu's The Young Elites series this month, so as of October, I have accomplished this challenge.
Challenge Goal: 7 series; Overall Progress: 7
Books I'm Looking Forward to in November:
Did you enjoy your October? How was Halloween? Any books you're looking forward to reading in November? Let me hear from you in the comments and feel free to leave me a link to your own wrap-up post and I'll be sure to visit.