Oh August, I'm not sure what to think of you. On one hand, I was super busy and never felt like I had enough time to work on the blog or read, but on the other, I ended up reading eight books. How did I do that? The Comment Challenge, cohosted by Lonna @ FLYLēF and myself has come to an official end for the summer. Look for a wrap-up post related to the challenge, announcing future plans very soon.
(Book covers below are linked to my reviews, unless otherwise specified.)
Favorite Book This Month:
My favorite read this month was Jennifer Lynn Barnes's The Long Game. This sequel was beyond phenomenal. I cannot recommend this political thriller series enough. But I'm also having a panic attack because I think this is only a duology and that is just unacceptable!
Least Favorite Book This Month: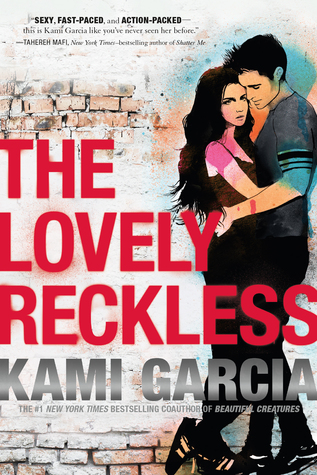 This month my least favorite book was Kami Garcia's The Lovely Reckless. I read this one for ARC August and everything about it just rubbed me the wrong way. I will have a full review up for this one in October. Cover is linked to Goodreads.
Other Reviews Posted This Month:
This month I wrote mini reviews for two middle grade reads: Janet Sumner Johnson's The Last Great Adventure of the PB&J Society and Lauren DeStefano's The Peculiar Night of the Blue Heart. Both feature really great friendships. You can check out my thoughts on both here.
Books Read But Not Reviewed Yet:
Expect reviews for these books to go up in September (or October if their release dates take place during that month). Covers below are linked to Goodreads.
Favorite Blog Meme Posts This Month:
This month my favorite blog meme topic was Top Ten Tuesday: Books I'd Buy Right Now If Given a Fully Loaded Gift Card. I has a blast putting this list together. Some notable picks: a pink collection of Jane Austen books and the HP books in Ravenclaw colors.
Other Notable Posts/Updates This Month:
ARC August – I participated in ARC August this month and successfully read five ARCs. I still need to put together a wrap-up post for the final week, so look for that soon.
Reading Challenges: This month I only read books that contributed to the Read My Books Challenge hosted by The Worn Bookmark. I read the following of my own books: Zoraida Córdova's Labyrinth Lost, Amy Harmon's The Bird in the Sword, Kasie West's P.S. I Like You, and Natalie D. Richard's One Was Lost, taking my reading total to 22 books.
Things I'm Looking Forward to in September:
Blog Hiatus? – I may take a blogging hiatus for a week this September. It's something I've been thinking about and while I haven't fully committed to the idea just yet, I will at the very least be putting together a post about the possibility.
September Releases I'm Excited For:
How was your August? Are you ready to say goodbye to summer and welcome a cooler fall? Any September releases you're particularly excited about? Let me hear from you in the comments and feel free to leave me a link to your own wrap-up post and I'll be sure to visit.