The 4th Annual ARC August Challenge, hosted by Read.Sleep.Repeat, has been underway for the last week. Every week there will be an update on my progress for this challenge (unless I fail to pick up any ARCs), which encourages bloggers to pick up all the ARCs that have been piling up. My goal for this month is three ARCs with the possibility of getting to six. This first week I'm off to a great start, having read two ARCs. Yay me! Here are a few thoughts I had on these books. Full reviews will be posted closer to the books' release dates.
ARC August Read #1:
Title: The Peculiar Night of the Blue Heart
Author: Lauren DeStefano
Publication Date: September 13, 2016
~~~
Lauren DeStefano's newest middle grade read The Peculiar Night of the Blue Heart is full of charm, following two orphans as they encounter a spirit that possesses one of them. I really enjoyed the friendship between the two leads, Marybeth and Lionel. They accept each other for who they are, without expectations and without wanting to change the other. I still think that DeStefano's first MG book A Curious Tale of the In-Between outshines this one, but Peculiar Night was still very enjoyable. Cover is linked to Goodreads.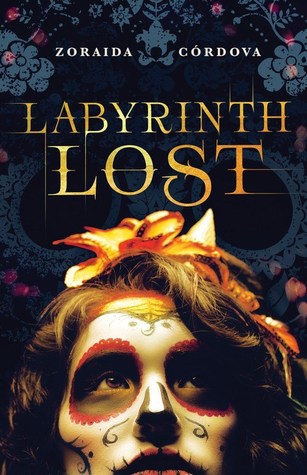 ARC August Read #2:
Title: Labyrinth Lost
Author: Zoraida Córdova
Publication Date: September 6, 2016
~~~
I had very high expectations for Zoraida Córdova's Labyrinth Lost and even though it didn't meet all my expectations (I have absurd expectations when it comes to witch books, don't ask me why), I still liked it. Witches, demonic creatures, and a perilous journey make this an exciting read to pick up. I loved how important the Latin American culture played in this one and am looking forward to picking up more books by this author. Book cover is linked to Goodreads.
Are you participating in ARC August? What's the last ARC you read and loved? Let me know and leave a link to your own ARC August week one update post in the comments and I'll be sure to visit.