Would it be arrogant to say that I was on fire in March? Because I was on fire in March! I don't know if there was something in the air, but I was reading like crazy. Last month I only got to five books, but I ended up reading nine in March (even sneaked in a reread!). I probably could have gotten away with another, but Easter came along which means lots and lots of time with nieces and nephews (they do not approve of your reading when you can be playing games with them instead). I also picked up not one, but two five-star books this month (finally!) and I am so excited to see what April has to offer in terms of books.
(Book covers below are linked to my reviews unless otherwise specified.)
Favorite Book This Month: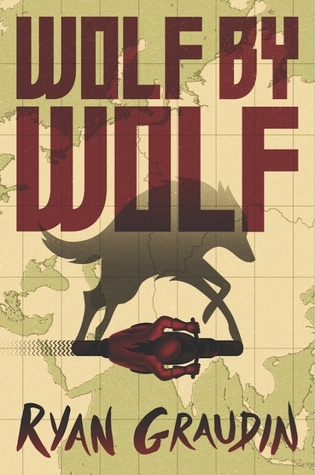 I was so sure Alwyn Hamilton's Rebel of the Sands was going to claim this spot this month as my first five-star read of 2016, but then I picked up Ryan Graudin's Wolf By Wolf and I am in love! I cannot recommend this book enough. The author reimagines history where Adolf Hitler and his allies have succeeded in conquering much of Europe and Asia. To celebrate, they hold a long-distance motorcycle race. In Wolf By Wolf, Yael, a death camp survivor, enters in disguise, for a chance to assassinate the notorious leader. If you haven't read this book, please do.
Least Favorite Book This Month:
Do you ever have those moment when you feel really weak so you hop on over to NetGalley and request a bunch of books even if they aren't really your thing? That's basically what happened when I requested Robin Bridges's Dreaming of Antigone. I'm not a big contemporary reader, so I probably should have stayed away from this one. I just had such a hard time getting into it.
Other Reviews This Month:
Books Read But Not Reviewed Yet:
I actually have complete reviews for both these books, but haven't posted them on the blog yet. Look for them to be up within the next week or so. Covers below are linked to Goodreads.
Read But Not Reviewed: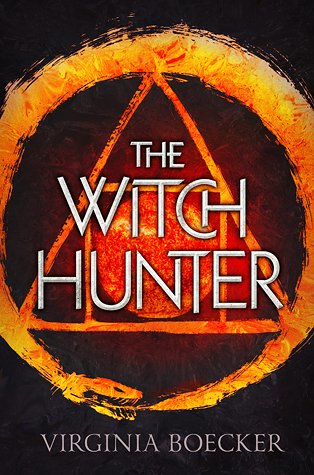 I had just enough time to read one more book at the end of the month and elected to pick up The Witch Hunter by Virginia Boecker. I had originally planned to read this last October for a Halloween-themed reading month (even contemplated buying it), but read a couple of negative reviews by some trusted bloggers and decided I'd try it another time. I'm glad I listen to these fellow bloggers because for the most part, this book just did not work for me. The writing wasn't overly impressive, the characters felt underdeveloped, and much of the dialogue had me scratching my head because although the novel took place in the 16th century, there were a few more modern phrases that sneaked their way in. This one ended up only earning two stars from me.
Kernels of Nonsense:
This month I wrote Kernels of Nonsense: Too Much of a Good Thing? where I talked about authors writing several series within the same universe. I'm not always a fan of this, especially when I want to try something different from an author, but all they offer is books from the same universe. I would still love to hear your opinion on this, so let me know in the comments!
Favorite Blog Meme Posts This Month:
Top Ten Tuesday: Ten Characters I'm Supposed to Hate But Don't – It was really interesting coming up with this list this month. There are many characters I see so much contempt for and often times I don't share the same sentiment.
Other Notable Posts This Month:
Totally Should've Book Tag – I think it's been close to forever since I did a book tag post and this one reminded me of how fun they can be. I have several in my drafts that I still need to get to…hopefully soon.
2016 First Quarter Book Haul – What a book haul post? This is my first book haul post this year and while I didn't shy away from buying books, I did hold back quite a bit.
Things I'm Looking Forward to in April:
I've decided to do away with my TBR lists for the month (I'll be doing a discussion post in April) and instead am electing to highlight a few new releases I'm looking forward to picking up instead. Covers are linked to Goodreads.
How was your March? Have you picked up any amazing books this month? Let me hear from you in the comments and feel free to leave me a link to your own wrap-up post and I'll be sure to visit.