It's been about forever since I did a book tag, much less one that I actually had been tagged for. I have several tag post drafts, but because I often don't make sense, I'm doing the most recent one I was tagged for. Huge thanks to Books By Jay for tagging me for this. Covers linked to Goodreads as always. Let's get started…
1. Totally should've gotten a sequel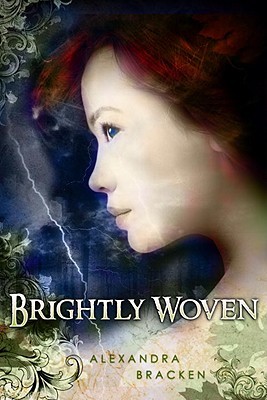 I tend to really appreciate the standalone novels, so it isn't often that I think these books need sequels. However, there are a few standalone novels that I enjoyed so much that I would have like to have seen a follow-up novel. Alexandra Bracken's Brightly Woven is such an enjoyable (and underrated!) fantasy novel, if it had been a series, I would have been delighted.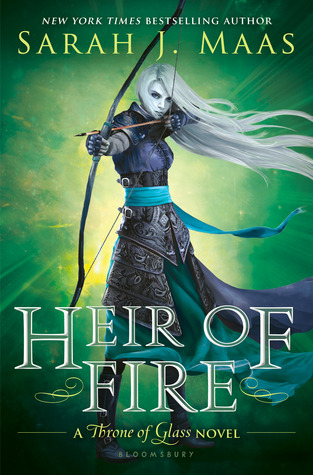 2. Totally should've had a spin off series
Yes, my first thought was Harry Potter because can you really have too much of that universe? That's a rhetorical question btw. In an effort to not be so predicable, I'm choosing the Throne of Glass series. Technically this series isn't over and a lot could happen (please let there be a spin-off series!). I would be so thrilled if Sarah J. Maas wrote a series focused on Manon Blackbeak and the Thirteen.
3. An author who totally should write more books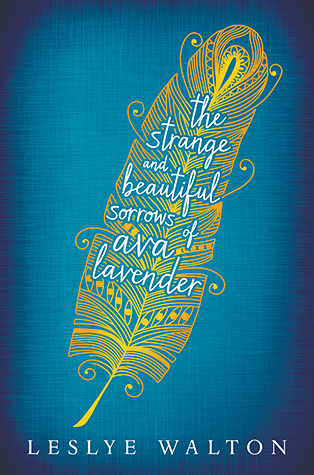 Leslye Walton! I'm dying for more books like The Strange and Beautiful Sorrows of Ava Lavender. When will I get another book by you? I'm even contemplating buying A Tyranny of Petticoats, a short-story collection that she contributed to because I'm starving for more of her writing.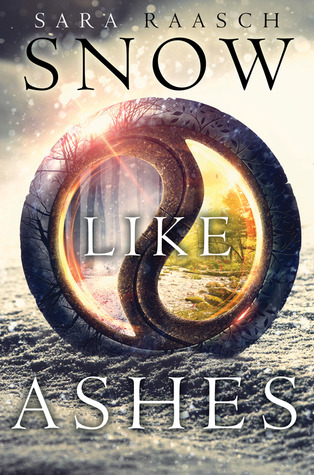 4. A character who totally should've ended up with someone else
I can't answer this without spoiling a book or series for someone and I really don't wish to do this. However, since Sarah Raasch's Snow Like Ashes series isn't finished and the main ship hasn't quite been written in stone (at least I hope not, I actually haven't read the second book yet), I believe Meira should (and hopefully not should've) end up with Theron.
5. Totally should've ended differently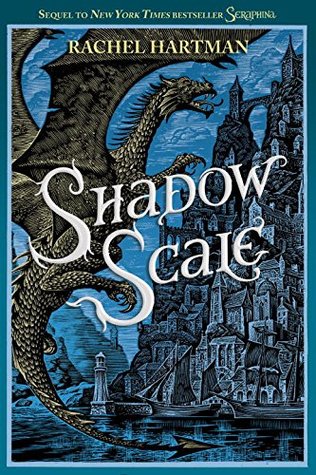 Rachel Hartman's Seraphina is one of my very favorite books. It ended in such a way that you were sure it was going to get a sequel. Well, it took forever, but Shadow Scale was finally published and I ended up feeling rather let down. I imagined a much happier ending.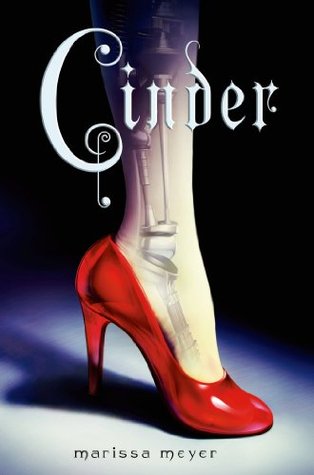 6. Totally should've had a movie franchise
I'm not a big fan of movie adaptations. They make me so nervous and I'm more likely to be disappointed than head-over-heels in love with them. However, if they could do it right (and that's a big IF), I wouldn't mind seeing The Lunar Chronicles on the big screen. I think it would be a heck of a lot of fun.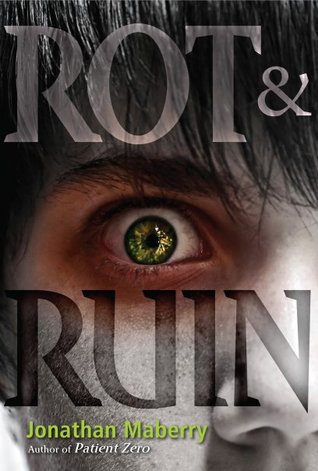 7. Totally should've had a TV show
I trust TV show adaptations even less than movies, but I actually think Jonathan Maberry's Rot & Ruin series could be made into an exciting hour of television. The zombie genre may not be quite as popular as it once was, so perhaps it might be best for a few years to pass between zombie shows (after The Walking Dead ends) before adapting this one.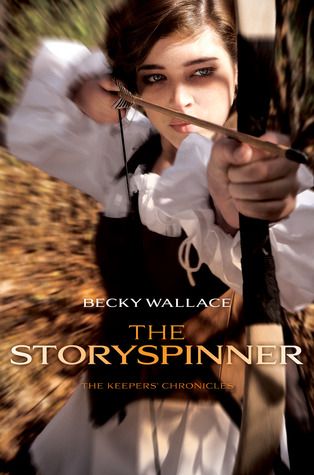 8. Totally should've had only one point of view
I really like Becky Wallace's The Storyspinner, but it had so many different points of view, I found jumping from one to another to be really frustrating. I don't even think this book needs one point of view because I'd even be happy with two. I'll be reading the sequel to this one this month and am hoping I don't have the same issue.

9. Totally should have a cover change
Juliet Marillier's Sevenwaters series is one of my favorite fantasy series ever, but the covers are not very appealing. I got into her books because of Wildwood Dancing, which has one of the most beautiful book covers I've ever come across, which is very lucky because I'm not sure I would have picked up these other books if I hadn't read this one first.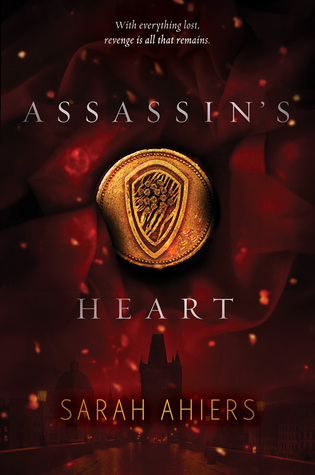 10. Totally should've stopped at book one
There are so many books that I believe would have been better if they had been standalones. Recently I read Sarah Ahier's Assassin's Heart and really have a difficult time seeing it as a series. What is with publishers insisting everything be a trilogy?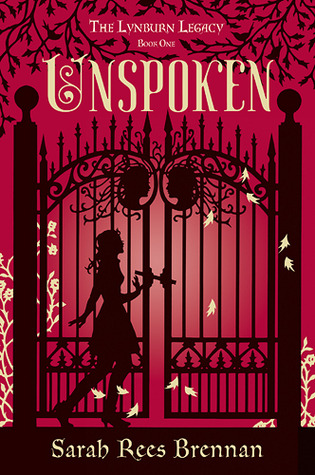 11. Totally should've kept the original covers
This is the easiest question in this tag. I will never be over the cover change for Sarah Rees Brennan's The Lynburn Legacy series. The first book's cover was so perfect, I can only imagine how beautiful the other two book covers would have been.
I tag anyone who is interested in completing this little bookish survey. Feel free to leave a link to your own post, so I can see you're answers!