I cannot believe the year is over! Statistically, December was my best month ever on the blog. Thank you to everyone who took the time to visit my little bookish corner of the internet. After having a really slow November, I picked up the pace in December, reading a total of eight books. I spent a lot of time during this month looking forward to next year. I ended up joining several challenges and am actually really excited to get started.
(Book covers below are linked to my reviews unless otherwise specified.)
Favorite Book This Month: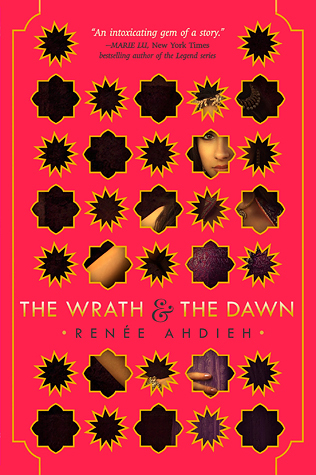 It took me forever to pick up The Wrath and the Dawn. I don't know why I didn't try and get my hands on it when in first came out earlier in the year, but I am so glad other bloggers kept telling me how good it was because when I did finally picked it up, I thought it was fantastic.
Least Favorite Book This Month: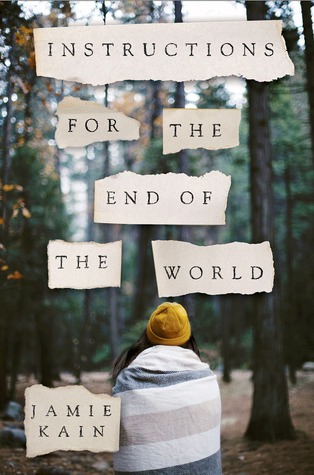 Oh, ARCs, though I enjoy you, I don't always have very good luck when it comes to you. Instructions For the End of the World ended up being a letdown. It really lacked a solid plot line, by the time it ended, I wasn't sure anything happened.
Other Reviews This Month:
Read But Not Reviewed:
I actually have a review for The Rose Society by Marie Lu, but decided to hold on to it because I had a ton of posts for the last couple of weeks of this year and I didn't want to overwhelm readers with all my posts. If you are interested, I will have this review up either Sunday or Monday. And just so you know, it's a very positive review. Cover will take you to Goodreads.
I really enjoyed The Wolf Wilder by Katherine Rundell. I don't have a review for this one because I actually finished it on Christmas Eve and instead of stressing about getting it done, I elected to skip the review. It's a very charming middle-grade read about a girl, her mother, and the wolves the introduce back into the wild. It's a coming-of-age story, where the protagonist first discovers how cruel the world can be, but also how wonderful. Cover linked to Goodreads.
The Re-Read Challenge:
I reread V.E. Schwab's A Darker Shade of Magic as my final reread of the year. I didn't quite meet my goal for this challenge, you can read a few thoughts and see a recap of what I read here.
Kernels of Nonsense:
The hot topic in the blogging community this month was the new cover redesign for The Winner's Trilogy and how the final book in the series was not going to match the other two books. I discussed this and other redesigns in Kernels of Nonsense: Cover Redesign. I'm happy yo report that after bloggers and readers made their displeasure known, the publisher actually listened and decided to publish the final book with the original cover. I also discussed book trailers and how they are not my favorite is Kernels of Nonsense: Book Trailers.
Favorite Blog Meme Posts This Month:
Top Ten Tuesday: Favorite 2015 Reads was my favorite TTT post this month as it gave me a chance to look back at books I enjoyed the most this year.
Other Notable Posts This Month:
Harry Potter Spells Tag – Are you a Potterhead? Check out this tag which was tons of fun to put together.
2016 Reading Challenges – I'll be taking part in three different challenges this next year besides the Goodreads Challenge.
2015 End of the Year Book Survey – I love this survey which gives bloggers a chance to answers questions about the books they read through out the year.
Book Haul: December Delights – The last haul of the year was bittersweet, on one hand I got a lot of awesome books and on the other, I'm going to be cutting back on my book buying for the next year, so this was my last hurrah.
Things I'm Looking Forward to in January:
Mini Bloggiesta – I participated in my first Bloggiesta last year where bloggers are encouraged to do any blog maintenance we may have been putting off. This month there will be a mini bloggiesta which is scheduled for January 16 & 17th.
No Book Buying – I will not be purchasing any books this month. It isn't a book-buying ban exactly, but I'll be making an effort not to buy so many books this year.
How was your month of December? Are you looking to the new year? Feel free to leave me a link to your own wrap-up post and I'll be sure to visit.