Jamie @ The Perpetual Page Turner has put together her 6th annual End of the Year Book Survey. I did this last year and had a lot of fun answering all the questions, although it did take me forever to get through it. It's so rewarding to sit down and have a close look at all the books you've had the pleasure of reading throughout the year. There are so books that have become new favorites and overall it just feels like I've read a lot more enjoyable books this year compared to last. I'm going to try not to repeat myself too much while filling out these answers, but we'll see. I also would like to apologize for any typos in this post, I was in a hurry in the end to get it done. Let's have a look back at 2015 in terms of books…(covers linked to Goodreads)

Number Of Books You Read: 89 (still time for a couple more)
Number of Re-Reads: 9 (I want to squeeze in one more)
Genre You Read The Most From: Fantasy
1. Best Book You Read In 2015?
There are far too many great titles I read this year to choose only one, but for the sake of this survey, I'll chose Leigh Bardugo's Six of Crows. Even if you haven't read this novel, I'm sure you've seen it around the blogosphere. I've been dying to read the sequel from the moment I finished the last page. I need more of Kaz, Inej, Nina, Matthias, Jesper, and Wylan!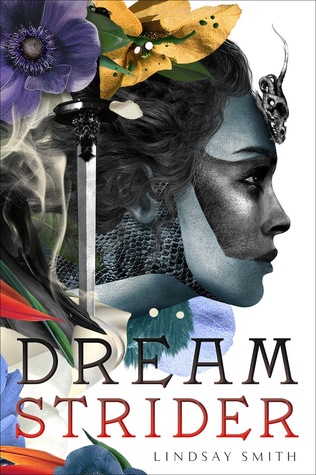 2. Book You Were Excited About & Thought You Were Going To Love More But Didn't?
I wanted to love this one, probably because the cover is just so stunning, but it was a real letdown. The world-building was not up to par and I found the supporting characters lacked real depth.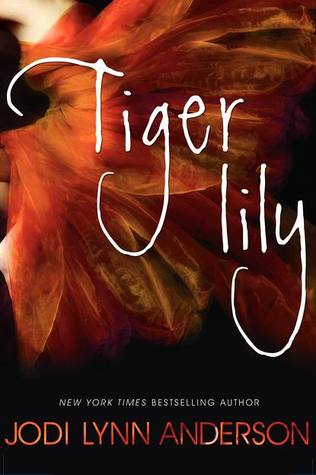 3. Most surprising (in a good way or bad way) book you read?  
This book has been on and off of my TBR for years. Even though I love a good retelling, I just wasn't sure if this one was going to be any good. I happened to check it out from the library one day and oh my gosh, it blew me away! It's beautiful and sad and you must read it if you haven't already.
4. Book You "Pushed" The Most People To Read (And They Did)?
I don't think I ever go a week without mentioning how much I loved Six of Crows. I already mentioned above that it was one of my favorite reads in 2015, but it's also revived my interest in Leigh Bardugo's other series. I pushed this book so hard this year that I ended up with the entire Grisha Trilogy on my shelf, which I plan on marathoning before the sequel to this one comes out.
5. Best series you started in 2015? Best Sequel of 2015? Best Series Ender of 2015?
In 2015, I read The Lightning Thief for the first time and loved it! I'm planning to binge-read the rest of the series in 2016. The Winner's Crime was a heck of a sequel, one that tore me to shreds; it was by far my favorite sequel of the year. I final go to Unmade this year and loved it so much, Sarah Rees Brennan's The Lynburn Legacy is just a gem!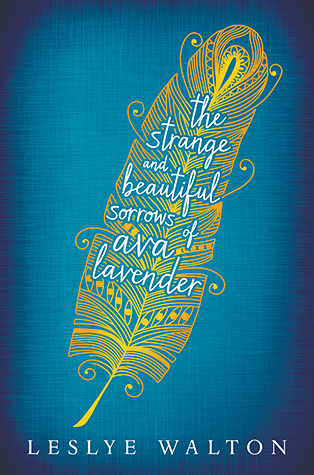 6. Favorite new author you discovered in 2015?
Leslye Walton for sure! The Strange and Beautiful Sorrows of Ava Lavender is a stunning debut and I cannot wait to see what this talented author writes next.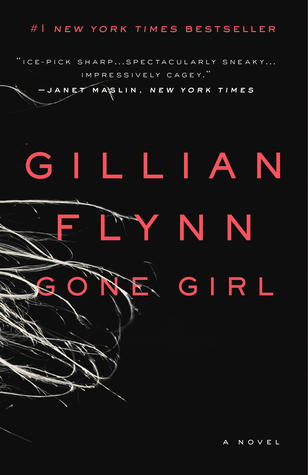 7. Best book from a genre you don't typically read/was out of your comfort zone?
Definitely Gillian Flynn's Gone Girl. I don't typically read adult thrillers, but I kept hearing about this book. Unable to calm my curiosities, I ended up picking up this book from the library. And it was heck of a crazy-psycho-do-you-really-know-people heck of a ride.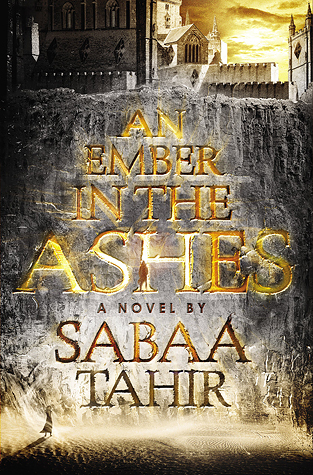 8. Most action-packed/thrilling/unputdownable book of the year?
I know a lot of blogger really love this book and after putting it off for a while because I was afraid the hype was being to be too much, I finally read it. And even though I didn't enjoy it as much as I thought I would, you can't deny that it is packed with action.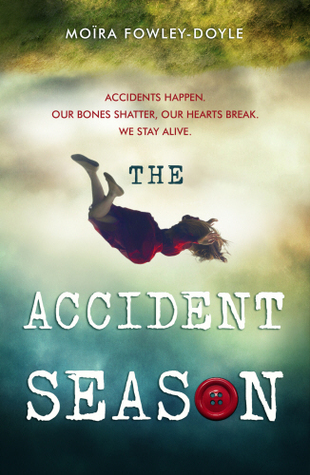 9. Book You Read In 2015 That You Are Most Likely To Re-Read Next Year?
The Accident Season was one of those reads where I wasn't expecting too much, but then it just blew me away. It's a really weird book, but it's also beautifully written and the ending just makes me want to go back and reread it all over again.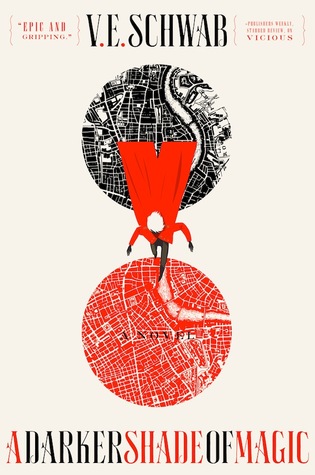 10. Favorite cover of a book you read in 2015?
There were so many great covers in 2015! It's so hard to choose a favorite, but I really like A Darker Shade of Magic's book cover and it also happens to be one of my favorite reads this year.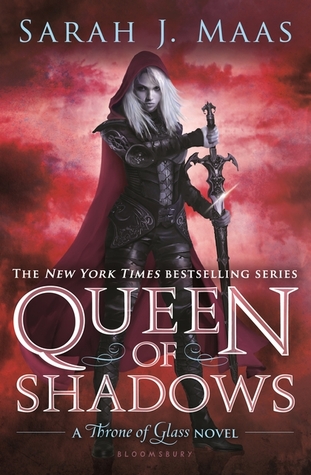 11. Most memorable character of 2015?
There are so many wonderful characters that I've read in 2015, but I'm going to go with one I was introduced to last year and learned even more about year. No, it isn't Celaena or Rowan or even my precious Chaol. I'm talking about Manon Blackbeak. Oh my gosh, I think after this last book she's become my favorite character. I cannot wait to read more about her in the next installment.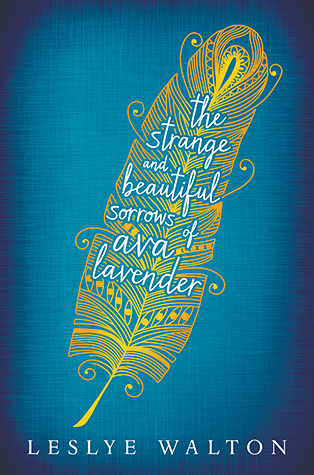 12. Most beautifully written book read in 2015?
I've already failed at not repeating myself for this survey, so I might as well throw the rule out the window. This book is one of the most beautiful books I've ever read and I'm not just talking about this year. It's almost otherworldly in its artistry.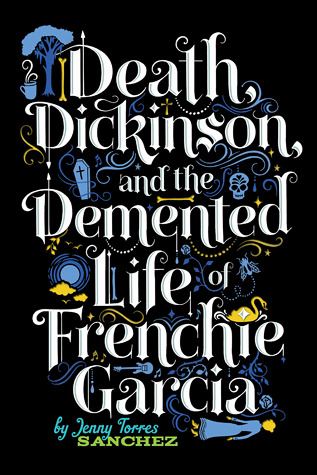 13. Most Thought-Provoking/ Life-Changing Book of 2015?
In one word Death, Dickinson, and the Demented Life of Frenchie Garcia is cathartic. It also was a reminder to me that I really would like to read more books by Latino authors. If you have any recs, let me know in the comments!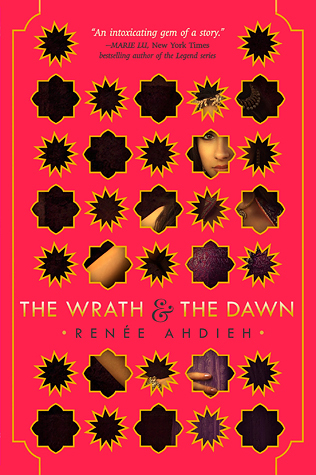 14. Book you can't believe you waited UNTIL 2015 to finally read? 
I'm cheating a little on this one since it actually came out in 2015, but it took me seven months after its release to pick it up. I cannot believe I ever though I wouldn't like it and I'm so happy I listened to all the bloggers praising it because it was a great read.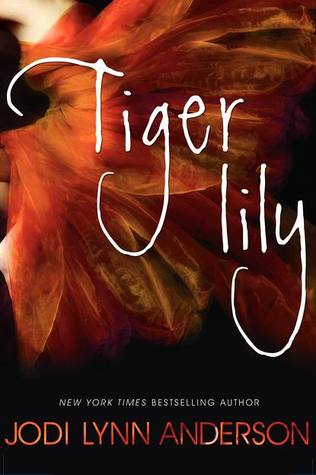 15. Favorite Passage/Quote From A Book You Read In 2015?
One of my New Year's Resolutions may be to better mark/write down favorite quotes in book because I am terrible at it. This quote from Tiger Lily has really stayed with me.
"Still, the longer I was around her, the more I could see the colors of her mind and the recesses of her heart. There was a beast in there. But there was also a girl who was afraid of being a beast, and who wondered if other people had beasts in their hearts too."
16.Shortest & Longest Book You Read In 2015?
I was sure my longest read was Marissa Meyer's Winter, but I forgot I took part in a readalong (with Jolien @ The Fictional Reader) and read this monster of a book, nearly 900 pages long! My shortest read this year 222 pages which was Charlie N. Holmberg's The Glass Magician.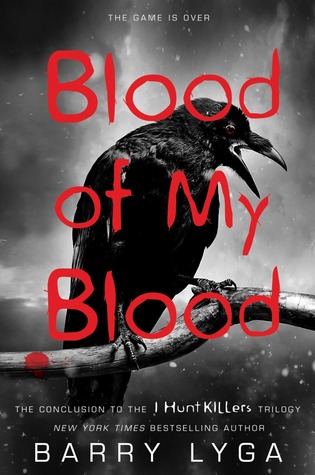 17. Book That Shocked You The Most
(Because of a plot twist, character death, left you hanging with your mouth wide open, etc.)
Blood of My Blood, the final book in Barry Lyga's Jesper Dent series was crazy. I can't tell you why it was so shocking, but I just want to adopt Jasper and take care of him.
18. OTP OF THE YEAR (you will go down with this ship!)
(OTP = one true pairing if you aren't familiar)
At this point, I'd like to apologize for continually mentioning this book, I apparently have a new book obsession. Speaking of obsessions, I love Kaz and Inej so much. Apparently all my ships are very painful/almost impossible dreams and I like the torture.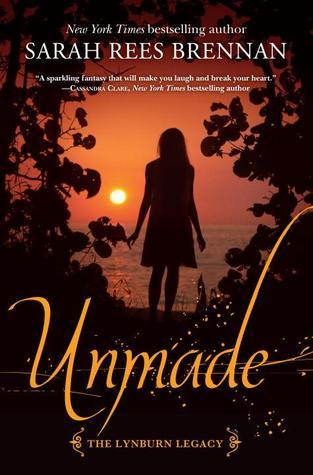 19. Favorite Non-Romantic Relationship Of The Year
I could spend hours talking about the different non-romantic relationships in the Lynburn Legacy. There are so many and they all make me immensely happy. However, I must say the Kami's father Jon Glass and his relationship with Lillian Lynburn is hilarious and probably my favorite.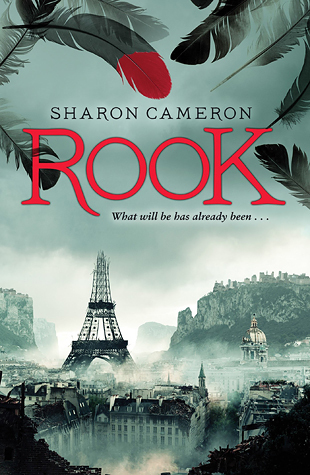 20. Favorite Book You Read in 2015 From An Author You've Read Previously
I really liked Rook by Sharon Cameron. I've read The Dark Unwinding by her some years ago, but still need to finish the duology. Also, can I say that Rook is one standalone that I actually wished was the first in a series?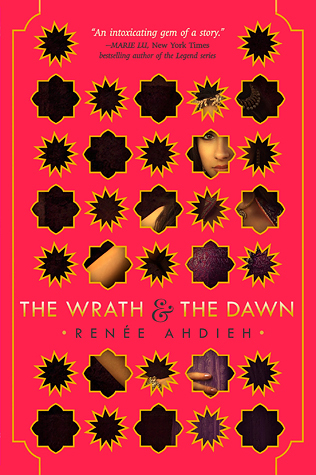 21. Best Book You Read In 2015 That You Read Based SOLELY On A Recommendation From Somebody Else/Peer Pressure:
I mentioned in an earlier answer that I wasn't sure I was going to like this one. I was actually not bothered that I hadn't read it. But then Carolyn @ A Hundred Thousand Stories kept telling me to and knowing my weakness for The Winner's Trilogy, told me that I'd like this one because of my love for the former. Well, she was right. I'm so glad I listened to you!
22. Newest fictional crush from a book you read in 2015?
I do not crush easily (in real life either). Call me picky, so I was actually surprised by how much I loved Magiano from The Rose Society. I seriously love this guy and even though I just finished this book, I already need more of him.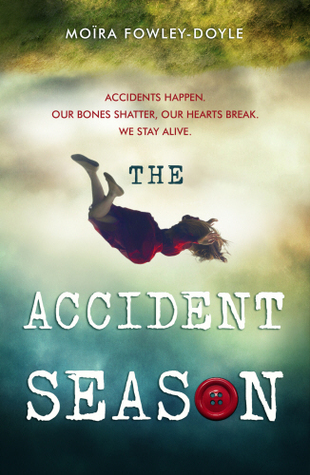 23. Best 2015 debut you read?
So many possibilities! The Accident Season was just so great, I loved it so much and cannot wait for her next novel.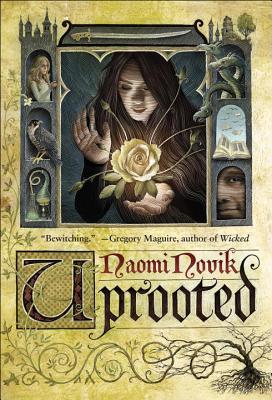 24. Best Worldbuilding/Most Vivid Setting You Read This Year?
I read a lot of books with awesome world-building this year and one that really stands out is Naomi Novik's Uprooted. Her world is rich, stunning, and just so well-developed.
25. Book That Put A Smile On Your Face/Was The Most FUN To Read?
Penryn & the End of Days is just a fun series, despite being about the end of the world. Snarky characters like Penryn and Raffe make these books so enjoyable, I cannot tell you how much I laughed out loud while reading about these two.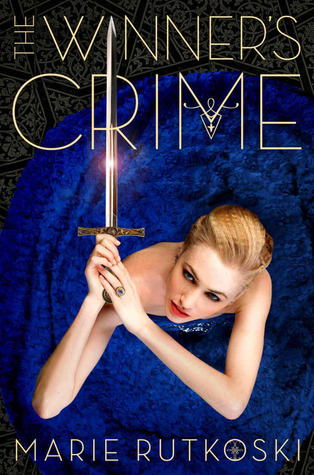 26. Book That Made You Cry Or Nearly Cry in 2015?
Cry? How about wail? Bawl? Weep like there's no tomorrow? I spent most of this time reading this book just crying out "Why?!" Despite the emotional damage done to me, I really loved this book. Or maybe it's because of it.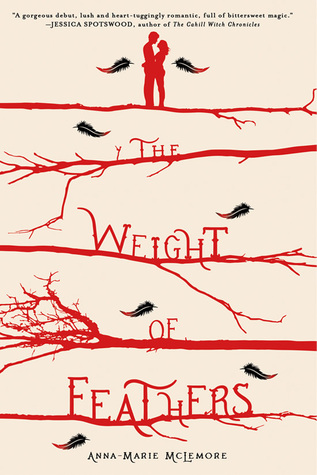 27. Hidden Gem Of The Year?
Why haven't more people read Anna-Marie McLemore's The Weight of Feathers? This book is beautifully written. It has mermaids, star-crossed love, and people leaping in trees. Go read it!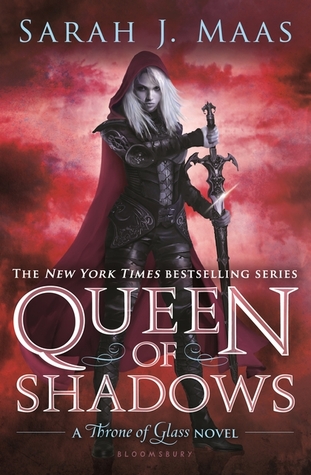 28. Book That Crushed Your Soul?
Sarah J. Maas, why are you so cruel? What have I ever done to you? Why do you think you can toy with my emotions and then crush me like this? Please, just tell me why! Why! WHY!!!!! *
*Obviously I can't elaborate because of spoilers but those who know me and who have read this book, will know why I'm so upset.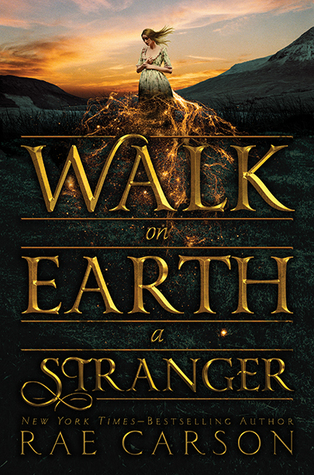 29. Most Unique Book You Read In 2015?
I read quite a few magical realism novels this year and while it would be really easy to name one of those, I'm actually going with Rae Carson's Walk on Earth a Stranger about a girl who can sense gold and must disguise herself as a boy in order to make it to California during the beginning stages of the gold rush. But you've never heard of a synopsis like that, have you?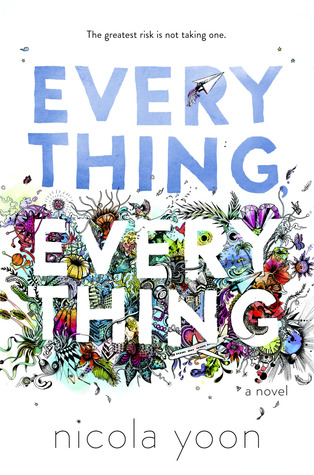 30. Book That Made You The Most Mad (doesn't necessarily mean you didn't like it)?
Oh, I'm always mad. Just kidding, I just experience a wide-range of emotions while reading, so there could be any number of books I use for this question. I can't tell you why (once again because of spoilers), but there is one character that I could not help but be angry at in Everything, Everything.

1. New favorite book blog you discovered in 2015?
Don't make me choose! Everyone is just so amazing and I'm continually impressed by this community. If you're a new blog in 2016, you deserve a special shout-out. Welcome to the community, I hope your blogging experience will be just as amazing as mine.
2. Favorite review that you wrote in 2015?
Hmm, I don't know. I'm going to go with my review of Tiger Lily by Jodi Lynn Anderson, read it if you haven't, it's an incredible book!
3. Best discussion/non-review post you had on your blog?
I had so many great discussions with other bloggers this year, it's hard to decide on one. However, because we've just learned that our collective dismay over The Winner's Kiss cover being changed resulted in the publisher changing its mind, let's go with Kernels of Nonsense: Cover Redesign.
4. Best event that you participated in (author signings, festivals, virtual events, memes, etc.)?
I really enjoyed being a part of the different Twitter chats I participated in this year. I joined Twitter for the first time in May and have met some amazing bloggers.
5. Best moment of bookish/blogging life in 2015?
I'm just really happy that bloggers and readers came together and were able to convince that publisher to stick to the original cover for The Winner's Kiss. It may seem like a small thing to some, but it meant a lot to me that they actually listened.
6. Most challenging thing about blogging or your reading life this year?
Realizing that I really need to work on diversifying my reading, there are far too many great authors out there that I have missed out on.
7. Most Popular Post This Year On Your Blog (whether it be by comments or views)?
Not including memes, my most widely viewed post was my review of Gone Girl by Gillian Flynn.
8. Post You Wished Got A Little More Love?
My review for Death, Dickinson, and the Demented Life of Frenchie Garcia by Jenny Torres Sanchez needs more love because it's an amazing book I discovered by luck and everyone should read it!
9. Best bookish discover (book related sites, book stores, etc.)?
This year I discovered Book Outlet and am trying not to buy everything, but it's so hard!
10.  Did you complete any reading challenges or goals that you had set for yourself at the beginning of this year?
I completed my Goodreads Reading Challenge (70 books) and almost made my re-read challenge goal (12 book).
1. One Book You Didn't Get To In 2015 But Will Be Your Number 1 Priority in 2016?
I don't know why I didn't read this final book in the Paper Magician series, but I need to read it as soon as possible.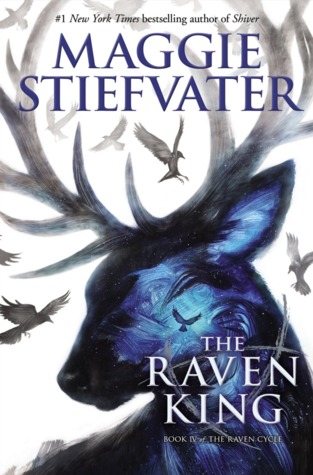 2. Book You Are Most Anticipating For 2016 (non-debut)?
I'm not sure I'll survive this last book in the Raven Cycle series. There's a good chance it will kill me or at least tear me to pieces. I might shun all communication until I finish it, so I can be alone with my thoughts. I kid you not.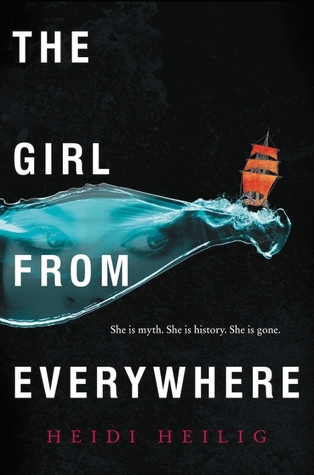 3. 2016 Debut You Are Most Anticipating?
I'm really looking forward to Heidi Heilig's The Girl From Everywhere. I've actually already preordered it, so you can tell how excited I am. Please be good!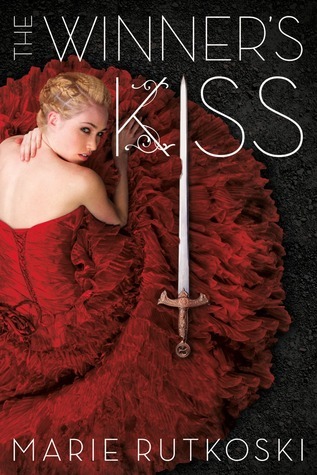 4. Series Ending/A Sequel You Are Most Anticipating in 2016?
Since I already listed The Raven King for one of the above questions, I'm going with The Winner's Kiss. It's another series ender that might kill me. How will I survive?
5. One Thing You Hope To Accomplish Or Do In Your Reading/Blogging Life In 2016?
I'll have a whole list of resolutions for a future Top Ten Tuesday, but I really want to be better at visiting the blogs I follow on bloglovin. I'm so sorry I've neglected you!
6. A 2016 Release You've Already Read & Recommend To Everyone:
I've only read one ARC that's being released in 2016 and I gave it a negative rating. Stay tuned to find out which!
Did you participate in this year's End of the Year Book Survey? Leave a link to your post in the comments and I'll visit you back!