Cassi @ My Thoughts Literally did this tag not too long ago and I could not help but think it's a perfect tag for December. Am I the only one who thinks of Harry Potter when Christmas comes around? There's something about the holiday that makes me want to reread the series and binge-watch the movies. I'm fairly certain I'll be marathoning the movies for sure before the year ends. Covers are linked to Goodreads.
1. Accio: an upcoming release you wish you could get your hands on right now.
The Raven King by Maggie Stiefvater
I say this with a grain of salt because as much as I am excited for this final book in the Raven Cycle series, I am equally terrified for a certain beloved character. There's a good chance this final book will kill me.
2. Alohomora: a favorite series starter.
Unspoken by Sarah Rees Breenan
This is a great start to the Lynburn Legacy. I just love everything about these characters and how Brennan is able to bring each to life. Yes, by the end I'm all broken up inside, but it's just a great way to start a series.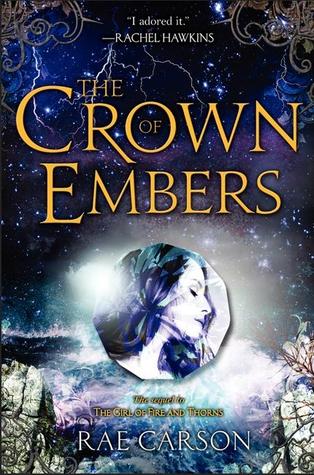 3. Cheering Charm: a book that gave you warm fuzzies.
Crown of Embers by Rae Carson
Ugh, this book (but in a good way). Let me tell ya, this second book in Rae Carson's Fire and Thorns series is so full of feels, I think I'm still recovering (I read it years ago). There is a particular character that I might have a bit of a crush on. Yes, I know he's not real! Why am I even telling you this?
4. Aguamenti: a book that made you ugly cry.
The Book Thief by Markus Zuzak
I am an ugly crier. Under the right conditions I can get teary-eyed over a commercial. So naturally, I'm also an emotional reader. I pick up a book with the intention of falling in love with its characters and dying from pain when something awful happens. The Book Thief is a great book, it also made me cry an awful lot. Still crying!
5. Expecto Patronum: a bookish hero or heroine you want around to protect you in real life.
Inej Ghafa from Six of Crows
There are so many awesome heroines to choose only one! I'm going to go with a gal from one of my most recently read books and go with Inej. This girl is all kinds of amazing and if I needed someone to have my back, I'd want it to be her.
6. Lumos: a book you intentionally spoiled for yourself.
Thornhill by Kathleen Peacock
I don't like spoilers, but I may or may not have flipped a few pages ahead in this one. You know when you're reading a book and then you get the feeling something stupid is about to happen? Well, it happened in this second book in the Hemlock series and I'm still pretty upset about it, I haven't picked up the last book yet.
7. Imperio: a book you wish you could make everyone read because you love it so much.
The Diary of a Young Girl by Anne Frank
There are so many different books I could have listed here. Books that made me smile, books that made me cry, books that made me see the world differently. The Diary of a Young Girl did all these things and I think everyone should be given a chance to be introduced to the beautiful young woman who was Anne Frank.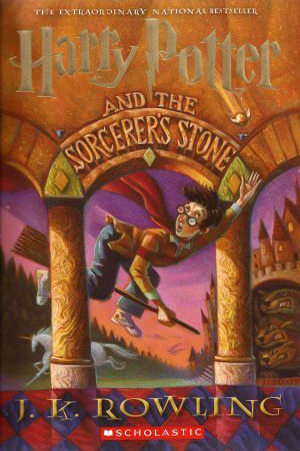 8. Engorgio: a book series you wish never ended.
Harry Potter by J.K. Rowling
This will probably be a lot of people's answer to this question. And why not? Harry Potter has had the most impact on my reading life than any other book I've ever picked up. I still get excited when any of the movies are on television, and I never tire of rereading the books. In fact, I may just reread one after I finish this tag…
9. Wingardium Leviosa: a book with an uplifting message.
A Wrinkle in Time by Madeleine L'Engle
I had the pleasure of reading this book for the first time when I was an adult and I think I appreciate it more for doing so. Meg is relatable in all her insecurities and short-comings, but she learns that she is special a way that may not be obvious to everyone else but is nonetheless important.
10. Obliviate: a book you wish you could forget you ever read.
Hush, Hush by Becca Fitzpatrick
Whenever I think of a book I hated, I always remember this one. Maybe it's the fact that I wasted money by buying it, or the fact that the love story felt more like sexual-harassment than romance, or maybe I felt so deceived that a book can be given this kind of stunning cover and yet be a let down entirely; for whatever reason, this book is probably my least favorite book ever.
11. Anapneo: an author whose books can always get you out of a slump.
Jane Austen
Is it Mr.Darcy? Elizabeth's sense of humor? Perhaps it's the ridiculousness of how obsessed Mrs. Bennet is with getting her daughters married, but I'm always in the mood to pick up P&P. I'm also not adverse to picking up one of her other novels, notably Persuasion and Sense & Sensibility.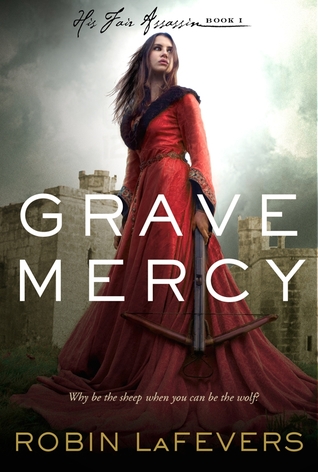 12. Jelly Legs Jinx: a swoonworthy hero or heroine.
Gavriel Duval
Not only does Grave Mercy feature one of my favorite female protagonists, it also features one of my favorite love-interests. I really need to reread this book soon because there is just so much more swooning I need to do.
13. Aresto Momentum: a book that caused you to stop doing other things until you finished.
Six of Crows by Leigh Bardugo
This book was quite the adventure, you never knew what was coming and it's full of precious characters you had to know were okay in the end. Now I have to wait until next year for the sequel after I'm left with that cliffhanger! How will I survive all these long months?
14. Crucio: a book that was painful to read (for whatever reason) or broke you.
The Winner's Crime by Marie Rutkoski
This second book ruined me! This series has torn me up so much inside, I'm not sure I'll ever recover (unless Rutkowski writes me a beautiful happy ending, then all will be forgiven). Kestrel! Arin! I had such a huge book hangover after finishing the second installment. I can't talk about it much, the pain is still too fresh!
15. Rictumsempra: a book that had you laughing out loud.
Untold by Sarah Rees Brennan
I mentioned the first book earlier in the list as a great series started, but I would be remiss if I didn't tell you how hilarious the series is as well. The characters are sarcastic, sassy, factious, and just delightful to read about. The Lynburn Legacy is the first series I think of whenever I hear anyone asking for a book that will make them laugh.
16. Expelliarmus: a book that made you want to send it (or your ereader) flying.
Queen of Shadows by Sarah J. Maas
As much as I've enjoyed this series, I did feel that it took a step back in terms of character development for several of my favorites. And also, khahawriti3u takhksak iy3ityhs jsdnjs iyt3yht fhaih!!!!!! Ahir3it iajrri3qhri urydncm, lrhrkhawk!!!!!! I can't tell you what else I'm upset about because of spoilers, but know that I'm still really upset about it.
17. Portus: a bookish world you wish to visit.
A Darker Shade of Magic by V.E. Schwab
I'm tempted to repeat myself and say the wizarding world, but I won't. Instead, I wouldn't mind visiting the different Londons in this amazing fantasy book, though I might want to avoid White London, those Dane Twins are just crazy!
18. Stupefy: a book with a shocking twist or ending
The Knife of Never Letting Go by Patrick Ness
This ending! I did not see it coming at all. I remember when I first picked up this book, not expecting much, and then just being in awe of Patrick Ness's ability to create such a unique story. I'm pretty sure I immediately bought the second book after finishing this one because I had to find out what happened next!
19. Avada Kedavra: a character death that destroyed you.
Order of the Phoenix by J.K. Rowling.
I won't say whose death I'm thinking of, just in case they're some readers who haven't read/seen the books/movies, but this is the death that most impacted me in the series and I can safely say, I'm still not over it.
20. Finite Incantatem: best series conclusion.
Winter by Marissa Meyer
Because this is the most recent series I finished, I'm going to go with Winter. It wrapped up the series rather nicely and I closed this book with a big smile on my face, which is just so nice. Man, I need to read more happy books…
I'm tagging anyone who also associates Harry Potter with this time of year!