So last month I did my first Monthly TBR post and managed to read 5/12 books from the list. This is actually better than it sounds, considering I only got to five books to begin with. This month, several of the books I didn't get to will be carried over and just like last month, I'll be listing more books than I can get to for flexibility's sake. Since there aren't too many new releases in December, this is the perfect month to catch up on 2015 releases I haven't gotten a chance to read. Hopefully, I'll pick up more books this month than last. Covers are linked to Goodreads.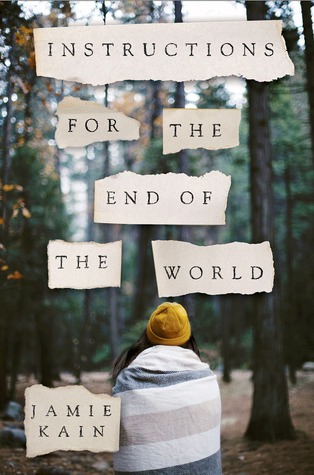 1. Instructions for the End of the World by Jamie Kain
I should have gotten to this one in November, but I finally got to it this month, so better late than never, right? Like I mentioned last month, this is an ARC I received from NetGalley. I was a little nervous about this one considering it has a low Goodreads rating, but it ended up being better than I expected. I did have a few issues with it, but you can expect my review soon.
2. Worlds of Ink and Shadow by Lena Coakley
I also received a copy of this ARC through NetGalley. This imagines a rather interesting history for the talented Brontë sisters and their brother. I was immediately drawn to the synopsis and cannot wait to read this one. The publication date for this one is January 5th, so expect a review on my blog before the end of the month.
So I don't repeat myself, here are the books from last month's TBR that I'm carrying over:
3. The Wrath and the Dawn by Renee Ahdieh
4. The Revolution of Ivy by Amy Engel
5. The Rose Society by Marie Lu
6. Legacy of Kings by Eleanor Herman
7. Silver Eve by Sandra Waugh
Have you ever had a book that just starts whispering to you the moment you buy it? Silver Eve, the sequel to Sandra Waugh's Lark Rising, has been calling my name since I bought it in October. I don't think I can wait much longer before reading it.
8. The Wolf Wilder by Katherine Rundell
I'm in the mood for a good middle-grade read before the year is over because I haven't been able to read many. This one sounds absolutely charming and has received plenty of praise. Now, I just have to wait for my library hold to come in.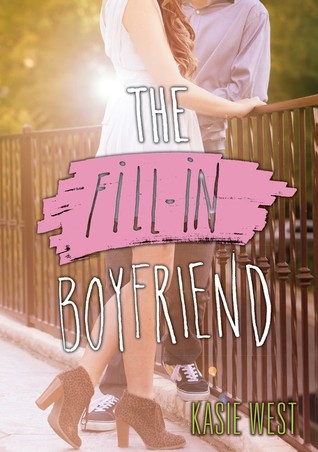 9. The Fill-In Boyfriend by Kasie West
It feels like I haven't read something light and fluffy in ages and I've been recommend this book several times. I also haven't read anything by this author and since December might be really busy, it might be nice to read something quick and fun.
10. TBA Reread
I really want to reread one more book before 2015 comes to a close. There are just so many to choose from! I've narrowed it down to V.E. Schwab's A Darker Shade of Magic and Leigh Bardugo's Shadow and Bone. The former is a novel I want to pick up before its sequel A Gathering of Shadows comes out in February and the latter is a series I want to power through because I have a renewed interest in it because of Six of Crows.
11. Spontaneous Read
Because I adore flexibility when it comes to lists like this, I'm adding a spontaneous read to my TBR. This could be anything, a book from my shelf, one from the library, or one I decide to buy, but this gives me a lot more freedom when it comes to what I'll be picking up this month.
Have you made your own TBR for the month? What books are you looking forward to picking up in December?