The Re-Read Challenge is hosted by
Belle of the Literati
and
So Obsessed With
. Now that the year is coming to an end, I really need to review where I am in this challenge…And I just did, I have reread nine books this year. This is actually a little surprising. I originally challenged myself to reread twelve books, but have really been neglecting this challenge for the past few month. I probably won't meet my goal, but I'm completely fine with that. This month I reread
Harry Potter and the Philosopher's Stone
by J.K. Rowling as part of the
Transatlantic Book Project
.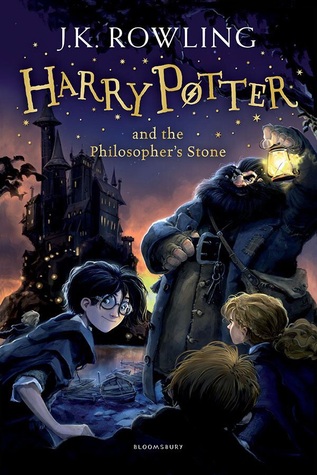 WHEN I First Read:
I read this book for the first time fourteen years ago…wow, I feel so old now. My most recent reread of this took place last year around Christmas.
WHAT I Remember:
Oh, I know Harry Potter like the back of my hand, so an awful lot. Haha.
WHY I Wanted to Re-Read:
Like I mentioned, I read this for the Transatlantic Book Project I'm hosting with Rachel @
Confessions of a Book Geek
. Basically, ten bloggers will be reading and annotating the book as it travels around the US and UK until it eventually makes its way back to Rachel.
HOW I Felt After Re-Reading:
Can one love Harry Potter too much? It really doesn't matter how much I read this book, I never get tired of jumping back into the wizarding world. I think I may be more enthusiastic abut the series after this particular reread.
WOULD I Re-Read Again: 
Yes, always! I actually started rereading the series last year, but got so distracted. I only made it to the Goblet of Fire. Hopefully, I'll be able to finally finish rereading the series soon.