I don't typically do TBR lists for the month because I usually don't stick to them and sometimes I'm not sure when certain books will be available to read anyway (library hold list are so mysterious!), but this month I thought it would be prudent to make a list because there are so many books I really need to get to before next year. Has anyone taken a look at all the releases for next year? I am overwhelmed by how many awesome books are coming out. I'll be listing more books than I'll be able to get to this month, but that's because I want a little flexibility when it comes to what books I'll be picking up. Covers linked to Goodreads.
1. Gregor the Overlander by Suzanne Collins
I'm participating in a readalong this week with this middle grade novel. I'm about a third of the way into it and really enjoying it. I'm completely in love with the protagonist's little sister Boots. I've been meaning to try this series forever and I actually bought a copy of this book for my nephew because of how popular the series is.
2. Unmade by Sarah Rees Brennan
I've already started this one, the final book in Brennan's The Lynburn Legacy series. And it is so painful! My emotions are all over the place and I want to slap a certain someone upside the head, but, you know, with love.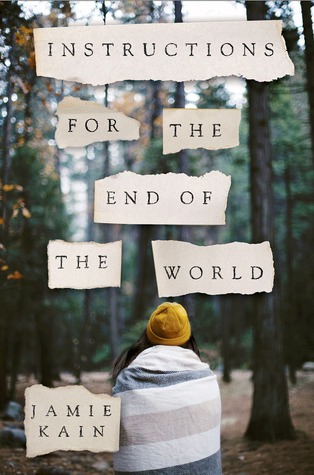 3. Instructions for the End of the World by Jamie Kain
I requested this book a while ago on NetGalley because it sounded pretty interesting. It's also more of a contemporary survival story which will be a nice change of pace genre-wise. It's release date is coming up in December, so I'll be reading this ARC some time this month.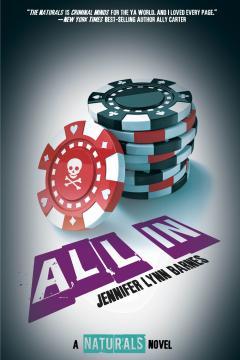 4. All In by Jennifer Lynn Barnes
The third book in The Naturals series is finally here! I love this series so much. I thought this was the final book in the series, but Jennifer Lynn Barnes has been talking about working on a forth book, which makes me exceedingly happy. I'll definitely be making time this month for this one.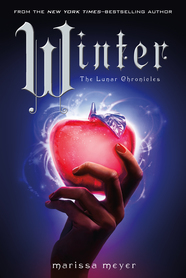 5. Winter by Marissa Meyer
Words cannot properly express how excited I am for this final book in the Lunar Chronicles. It's over 800 pages! You know you're a bookworm when you get excited about a book being this long. This one hasn't been released, but I've preordered it and as soon as it arrives, I may just drop everything and read it. Let's hope this is a proper conclusion to a wonderful series.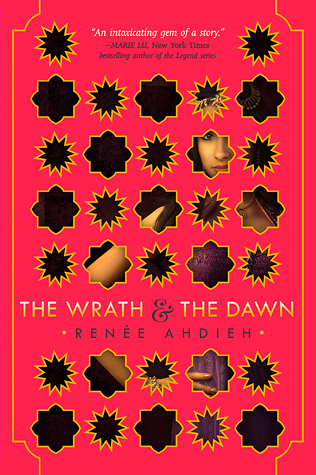 6. The Wrath and the Dawn by Renee Ahdieh
I'm really excited about this one. When it first came out, I wasn't sure I'd like it, but it got so much praise, I gave in one day and bought myself a copy. Unfortunately, I haven't been able to pic it up yet. I'm hoping to finally get a chance this month. I hear there is major feels and I'm always up for a painful (but enjoyable) read. Haha, us bookworms like to torture ourselves.
7. The Rose Society by Marie Lu
I really enjoyed the first book in this series and altough I don't have this book in my possession, I'm hoping my holds request will come in this month (pretty please, library!) because I'm really curious to see where Adelina's journey takes her. And the book is getting really good reviews, so I'm eager to get a hold of it.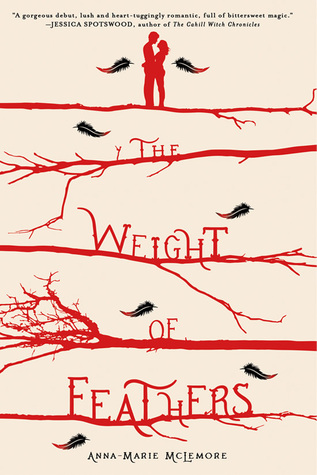 8. The Weight of Feather by Anna-Marie McLemore
I've had this book since its release, in fact I actually preordered it way back in July. So why haven't I read it yet? I have no idea! I'm actually a little ashamed I haven'd read it yet. I've heard so many good things about it too, so I must get to it this month. Maybe I'll even read it next…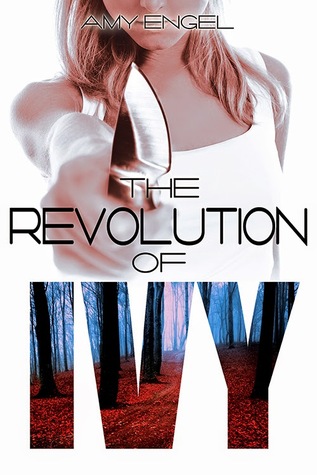 9. The Revolution of Ivy by Amy Engel
I got this sparkly new book in the mail yesterday along with All In. I really enjoyed The Book of Ivy and if I get a chance, I'll be picking this one up this month. If for some reason I don't, I will be reading it in December, but I will be getting to it before the new year.
10. Legacy of Kings by Eleanor Herman
Why haven't I read this book yet? I was so hesitant to pick this one up when it first came out because of all the hype, but most of that has died down and I really want to see how good this book actually is. Unfortunately, this is another one of those books I need to request from the library, so hopefully it will come in.
11. The Doldrums by Nicholas Gannon
I recently saw this book in the store and it is gorgeous! The illustrations are unbelievably beautiful and I was so close to buying it without knowing a single thing about it and whether or not it was actually good. Now that I've looked into it, I really want to read it as soon as possible. I think I'm going to put in a request at the library, but don't be surprised if this book ends up in my book haul for the end of the month.
12. Rereading a Book
I'm still trying to keep up with the Re-Read Challenge, so I'm hoping to pick up something as a reread this month.
There's no way I'll be able to pick up all these books this month and that's perfectly okay, but I'm hoping the majority of these end up in my hands. I'm also pretty confident that another book not on this list will slip in.What are you planning to read this month? Any releases you're excited for?