I'm really sad to see this month go and not just because I haven't done any Christmas shopping yet and there is now less than two months until the big day (only panicking a little). October was a whole lot of fun, the blog was filled with creepy posts and reviews for this year's October Fright where I celebrated my favorite holiday all month long. I finished nine books this month, including an unplanned reread, yay me! Overall, I was a tad disappointing with the books I picked up from my Spooky TBR List for the month. While I enjoyed about half of them, the other half was a bit of a letdown. Hopefully I'll get some great reads in this November. Linking up with Book Date's Month in Review, scroll down and click on the image to see what everyone else was up to in October.
(Book covers below are linked to my reviews.)
My Favorite Book This Month: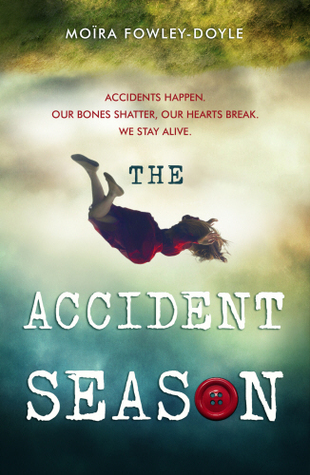 I am completely in love with Moïra Fowley-Doyle's The Accident Season. It's beautifully written, the story is intriguing, and the characters multilayed. I actually think I've come to love this book more because I don't own it yet, which is something I'm going to fix real soon.
My Least Favorite Book: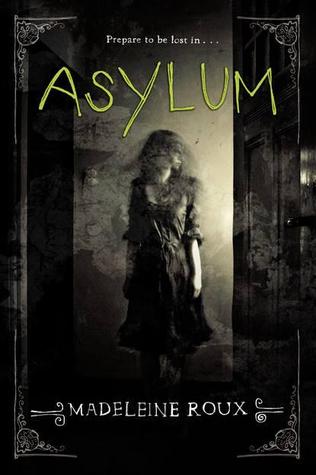 Unfortunately, I read several two-star books this month. Madeleine Roux's Asylum was probably my least favorite read this month. I didn't go into it with a lot of expectations, but I did expect more than what I got.
Other Reviews This Month:
Books I Read But Did Not Review:
I was so sure that Dave Shelton's Thirteen Chairs was going to be good. It's a slim little book filled with thirteen short stories all linked together, but for some reason I just felt that the book dragged on and on. It could not keep my attention and by the time I finished it, I was in no mood to spend time writing a review of it. I gave this one two-stars.
The Haunting of Sunshine Girl by Paige McKenzie and Alyssa B. Sheinmel is based on a YouTube series that I'm not familiar with, but I guess it pretty popular. Have any of you heard of it? This was the third two-star book I read in a row, and I just had zero tolerance for it. The protagonist suffered from the I'm-not-like-other-girls syndrome that about drove me crazy and though the story was somewhat interesting, I couldn't connect with any of the characters to truly root for any of them.
ARC Review Posted This Month:
I read these two books in September and though they both have really intriguing covers, the books themselves were not very enjoyable.
The Re-Read Challenge:
The last two months I planned to pick up Sarah Rees Brennan's Untold and I didn't get to. This month I had not planned to do a reread because of all the creepy reads I had lined up; however, I ended up picking this one up because it felt like I was reading bad book after bad book. This one rejuvenated me. You can see my thoughts on this reread here.
Kernels of Nonsense:
I missed my first discussion post of the month because I just did not have the time to sit down and write it, but I did write a discussion feature later in the month entitled Kernel of Nonsense, #34: Can Characters Be Bigger Than Their Creators?. If you've ever been dissatisfied by an author's portrayal of a beloved character, I encourage you to have a look.
Favorite Blog Meme Posts This Month:
There were a lot of fun topics for this month's Top Ten Tuesday. I had a blast pairing authors together in Top Ten Tuesday: Ideal Author Pairings. I had Maggie Stiefvater paired with Neil Gaiman and V.E. Schwab paired with Leigh Bardugo. Wouldn't these duos produced amazing novels together?
October Fright:
As you may have noticed, my blog went Halloween-ish for the month and I put together a bunch of creepy posts. From witchy reads to favorite horror movies to sharing my own personal experiences with the unknown, October Fright was so much fun. I put together a little recap of these posts here if you are interested in taking a look.
Other Notable Posts This Month:
Book Haul: October Magical Additions – Is it a coincidence I acquired thirteen books this month? Have a look here to see what books I added to my library.
Things I'm Looking Forward to in November:
Gregor the Overlander by Suzanne Collins readalong – Book blogging buddy Claudia @ My Soul-Called Life is playing host for this readalong of this book. If you think you might be interested in joining, head on over to the Goodreads group here.
Mystery Blogging Project – We might finally get this one started this month, but I can't say anything more because it's still kind of a secret. Is it a secret? I don't even know.
How was your month of October? Are you ready for Thanksgiving this month? Have you started Christmas shopping yet? Feel free to leave me a link to your own wrap-up post and I'll be sure to visit.