I don't know about you, but one of my favorite Halloween "monsters" are witches. I think I spent most Halloweens as a child dressed up as a witch. I remember one year I did the full green face make-up…it was very messy. From Hocus Pocus to Charmed to The Craft (a movie I probably shouldn't have watched when I was a kid), witches have always been so fascinating to me. So put on your witch hat (I literally have one), here are some of my favorite books featuring witches. Covers linked to Goodreads.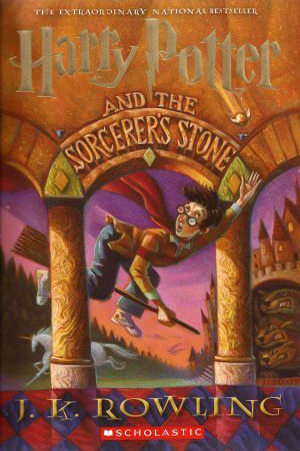 1. Harry Potter by J.K. Rowling
First and foremost, I must mention HP. Hermione Granger, Ginny Weasley, Luna Lovegood, Nymphadora Tonks, and Minerva McGonagall, the HP series is filled with amazing witches who kick butt with their magic, bravery, intelligence, and goodness. Though I'll admit, some of the evil witches in the series are a whole lot of fun too.
"Professor McGonagall moved faster than Harry could have believed: Her wand slashed through the air…"
2. Salt & Storm by Kendall Kulper
This book, this book! I love this book, it deserves so much more praise than it's gotten. Avery Roe comes from a long line of witches and all her life she's wanted nothing more than to take over for her grandmother, but her mother, who has forsaken the same calling, will do everything in her power to keep Avery from magic.
"For the first time in my life I thought I might not become a witch. I might not ever have the chance. Because I could read dreams and I knew what it meant to dream I was a whale, to dream of men trapping me, hunting me, piercing me with harpoons and leaving me to drown in my own blood."
3. Chime by Franny Billingsley
This book is at the top of my underrated list. Briony promised her stepmother long ago that she would take care of her sister and never speak of the strange gift she has. In a time where witches are hanged for existing, Briony must hide her own witchiness or be condemned.
"I felt rather than saw the witches circling, then rising, now above the trees, out of sight. But their shrills and shrieks of amusement blew to us on that unnatural wind."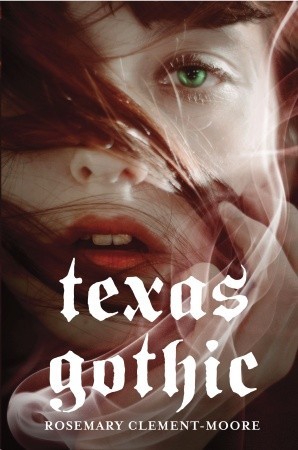 4. Texas Gothic by Rosemary Clement-Moore
Amy Goodnight comes from a very talented family full of witches and psychics alike. And no matter how much she'd rather not be a part of the crazy world of ghosts and spells, they always find a way to disrupt her life.
"This was why I'd been reluctant to come to the farm. It was part of the figurative bubble where my family lived, where magic was reasonable and tangible. It messed with my thinking and blurred the lines I'd carefully drawn between my private, family world and my determined public normalcy."
5. The Near Witch by Victoria Schwab
This was my first Victoria Schwab book and is highly underrated in my opinion. Missing children, the appearance of a stranger, and the legend of the Near Witch makes this a great read.
"Long, long ago, the Near Witch lived in a small house on the farthest edge of the village, and she used to sing the hills to sleep…She was very old and very young, depending on which way she turned her head, for no one knows the age of witches."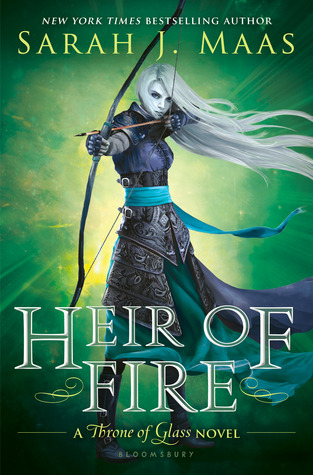 6. Heir of Fire by Sarah J. Maas
Though Sarah J. Maas's Throne of Glass series focuses more on Fae, it does feature quite an abundance of witches. Though featured in only the last two books in the series, Manon Blackbeak has quickly become one of my favorite characters. The Thirteen, a team of elite witches, are vicious, powerful, and so much fun to read about. Let's hope Maas decides to write a witch-oriented series next.
Manon didn't bother wiping away the blood slipping down her chin as she gave the remaining farmer a head sart intot he field of towering winter grass, so high that it was well over their heads.

She counted to ten, because she wanted to hunt, and had been that way since she tore through her mother's womb and came roaring and bloody into this world."
Other witchy reads I haven't read, but plan to:
What are some of your favorite witchy reads? I'm always on the lookout for books featuring witches, so I'd appreciate any of your recommendations!