If you're not sure where to get started this October, but you want to pick up some kind of horror, then this list is for you. Here's some of my very favorite horror reads that are sure to put the tingling in spine-tingling. Covers are linked to Goodreads.
1. Frankenstein by Mary Shelley
Often thought of as the first science-fiction novel, Mary Shelley's Frankenstein is also quite frightening. After all, it isn't every day you piece together body parts from a bunch of dead people and bring a living, breathing, quite grotesque creature to life.
"I ought to be thy Adam, but I am rather the fallen angel…"
2. Anything by Edgar Allen Poe
Master Poe is the king of horror. Whenever I'm looking for a quick scare on Halloween, I always reach for a short story by him. My personal favorite is the Tall-Tale Heart.
"You fancy me mad. Madmen know nothing. But you should have seen me. You should have seen how wisely I proceeded–with what caution–with what foresight–with what dissimulation I went to work!

I was never kinder to the old man than during the whole week before I killed him."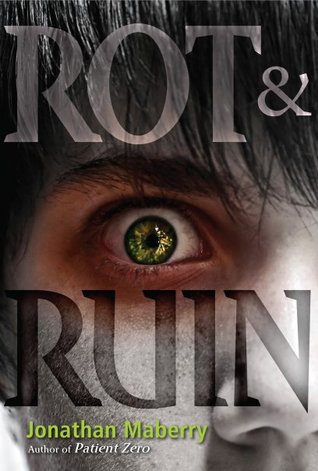 3. Rot & Ruin by Jonathan Maberry
It's no secret that I love zombies. Can you have a favorite scenario for the end of the world? Wait, that's really weird, forget I said that. I don't know if it's the thrills or the idea of having to fight for your life (with preferably a katana), but I just love zombies. The Benny Imura series is my favorite zombie series to date.
"You see the fence as something keeping the zoms out. I don't. I see it as the thing that pens us in. We're trapped here. Trapped isn't 'alive.' Trapped isn't 'safe.' And it isn't 'free.'"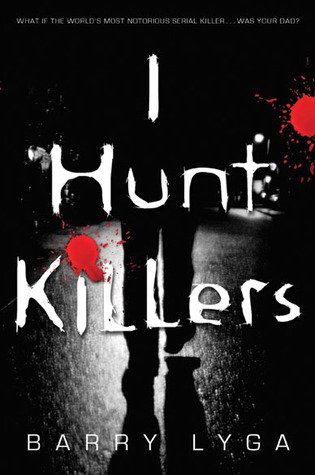 4. I Hunt Killers by Barry Lyga
For those who are more into slasher movies than zombies or monsters, I'd reach for this thriller about a teen convinced the only way he can outrun the fate his serial killer father set out from him is to help the police hunt down murderers like his father. You can read my review of this one here.
"Fear can keep you alive. The trick is not to let it overwhelm you. Not to let it rule you. If you're afraid, that's the universe trying to tell you something. Get away. Don't run; don't panic. Just pick up and walk out, calm as you please. Panic makes you stupid."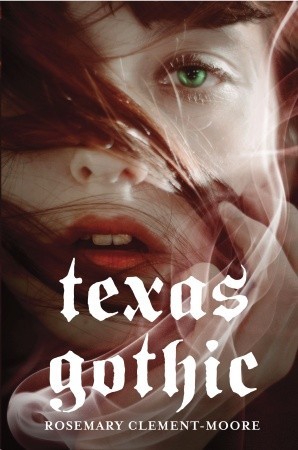 5. Texas Gothic by Rosemary Clement-Moore
Ghosts and witches. This book is perfect for those looking for essential Halloween elements, but would rather not have too many nightmares afterwards. Bonus: it has a really fun, contentious romance which I absolutely loved.
"If I was lying to anyone, it was to myself. I wanted nothing to do with ghost hunting or rumors of haunting, but the apparition, its reaching hand and gasping mouth, was never far from my thoughts."
6. Lockdown by Alexander Gordon-Smith
This book is crazy. When Alex is convicted of murder, he's sent to Furnace Penitentiary, but he soon discovers this is no ordinary prison. There are so many twists and turns and most terrifying of all are the creatures who roam the prison in gas masks who are not quite human.
"I'd been so set on an escape that was now impossible, and the only form of freedom left to me was death."
7. The Picture of Dorian Gray by Oscar Wilde
Another classic that's perfect for Halloween. Oscar Wilde is one of the most brilliant writers to have ever lived. In this novel a man finds immortality and drowns himself in the pleasures of this world, but soon discovers he can't outrun the corruption he's reaped for himself.
"Sin is a thing that writes itself across a man's face. It cannot be concealed."
8. Penpal by Dathan Auerbach
This was a surprise favorite from last year's October. It is filled with plenty of heebeegeebee (is that the right spelling?) moments that had me putting it down several times muttering "No, no, no, uh uh, no way, no, no." It's never a good idea to let kids send out letters by balloon where anyone can write back to them.
"We were running fast, but not fast enough; the sound was getting closer. We leapt over decaying trees and tor through thorn and bushes. The sound was just behind of now."
Have you read any of these? What are some of your favorite horror books to recommend for Halloween?