I don't know how I did it, but I managed to read nine books this month. Yay, for me! Despite the fact that I read so much, I didn't get a chance to pick up a few books that I really wanted to. However, I did pick up a lot of really good books this month. I participated in my first Bloggiesta, which really helped me get some things done around the blog. I've been working on some October posts in advance, well, more on that later…I'm adding a link to this post to Book Date's Month in Review link-up, which you can find here.
(Book covers below are linked to my reviews.)
My Favorite Book This Month:

This was the best! I just want to jump around in celebration of its brilliance. I wasn't a huge fan of Leigh Bardugo's Grisha Trilogy, but this one was so amazing, I might just revisit her earlier series. Check this one out if you haven't yet.
My Least Favorite Book: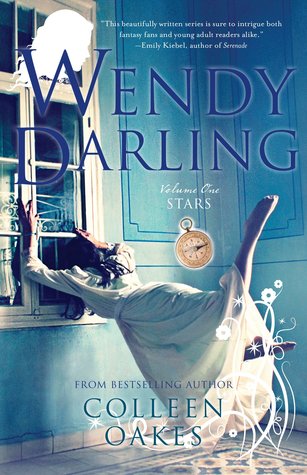 I just finished this ARC from NetGalley and I'm sad to say it was my least favorite book this month. Colleen Oakes's Stars (Wendy Darling,#1) was the only book I gave less than three stars to this month and lacked the kind of magic I expect from a Peter Pan retelling. My full review will be posted in the next week or so. Book cover is linked to Goodreads.
Other Reviews This Month:
The Re-Read Challenge:
I'm terrible. This is the second month I did not manage to reread a book and I'm not going to be able to next month because of my October plans. Hopefully, I'll be able to pick up something in November.
Kernels of Nonsense:
My discussion posts for this month include Kernels of Nonsense, #32: Are You a Monogamous or Polygamous Reader? where I ask if reading one or more books is the norm for you and Kernels of Nonsense, #33: Blogging in Advance where I discuss preparing posts ahead of time.
Favorite Blog Meme Posts This Month:
I really enjoyed putting together Top Ten Tuesday: Ten Families I'd Like to Be a Part Of, a list of literary families that I feel I would fit perfectly in. List includes: the Weasleys from Harry Potter, the Sargents from the Raven Cycle, and the Pevensies from the Chronicles of Narnia. What literary family would you be part of if given the chance?
Other Notable Posts This Month:
Bloggiesta: September 2015 Finish Line – take a look here at what I accomplished during this challenge.
Book Haul: September Book Beauties – Look at all these lovely books, they are all so gorgeous!
Things I'm Looking Forward to in October:
October Fright 2015 – Last year I did several Halloween-themed posts to celebrate the holiday and this year I'm taking it to a new level. I don't want to reveal too much, but if you stop by my blog on October 1st, you may notice a few changes…
How was your month of September? Are you looking forward to October like I am? Feel free to leave me a link to your own wrap-up post and I'll be sure to visit.