How 'bout this, I actually read eight books this month (I seem to consistently read seven) and I actually considered picking up another book, but because I still needed to work on several posts and the fact that a highly anticipated read is being released today (Sarah J. Maas' Queen of Shadows), I decided not to try for another. I successfully got through my book buying ban, read all the ARCs I challenged myself to during the ARC August Challenge and even won a giveaway through this challenged (Leigh Bardugo's Six of Crows). Statistically, I had a fantastic month, having the most visitors and views I've ever had, so thank you to everyone who takes the time to look at my blog. You are all amazing! I'm adding a link to this post to Book Date's Month in Review Wrap-Up link-up, which you can find here.
(Book covers below are linked to my reviews.)
My Favorite Book This Month: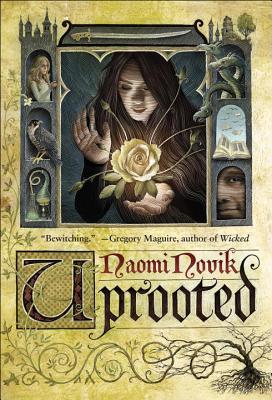 I didn't have any five-star reviews this month, but I had several four-star ones and of these Naomi Novik's Uprooted was my favorite. Combining fairy tale elements, magic, and an incredibly creepy antagonist, this novel was wonderful. Fantasy fans, be sure to pick this one up!
My Least Favorite Book: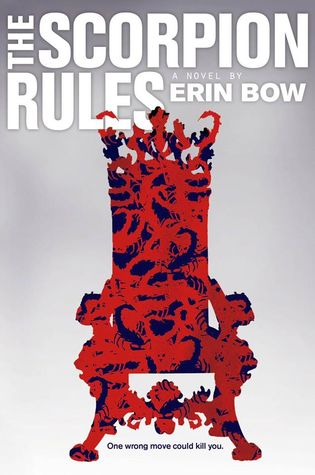 I also read several two-star books this month, but no one-star ones, so I suppose that's a victory. For my least favorite I'm going to go with Erin Bow's The Scorpion Rules because I heard such wonderful things about this book and I ended up being incredibly underwhelmed by it. Hate when that happens.
Other Reviews This Month:
Not Reviewed Yet: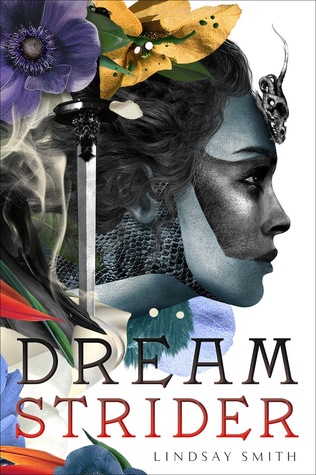 Linsay Smith's Dreamstrider was also part of ARC August and unfortunately ended up being another disappointing read. You can see a few of my thoughts on it by clicking on the cover. I'll be posting my full review later this month.
The Re-Read Challenge:
I was supposed to reread Sarah Rees Brennan's Untold, but ran out of time.
Kernels of Nonsense:
Discussion posts for this month included Kernels of Nonsense, #30: Why I Don't Read Every Day and I also did a crazy DIY project with my bookshelves, which you can read about in Kernels of Nonsense, #31: Bookshelf Makeover.
Favorite Blog Meme Posts This Month:
Top Ten Tuesday: Favorite Fairy Tale Retellings and Top Ten Tuesday: YA Horror Lit 101 Books were my favorite memes this month. I absolutely adore fairy tales and retellings are just so charming. I'm also a fan of horror books, it was fun to come up with books I'd introduce if I taught a class on this creepy genre.
Other Notable Posts This Month:
Classics Book Tag – it's always nice to have a change of pace and here I answer some questions about some classic novels I've read.
The Random Questions Tag – if you're up for answering some odd questions that have nothing to do with books, check this out.
Things I'm Looking Forward to in September:
Rereading Sarah Rees Brennan's Untold – Putting this one the top of my list again because I'm hoping to actually reread it this time.
No More Book Buying Ban – Yes, I can buy books again! I came very close to breaking the ban and now that it's over, I can't decide what to buy!
Sarah J. Maas' Queen of Shadows, Anna-Marie McLemore's The Weight of Feathers, and Rae Carson's Walk on Earth a Stranger. I've preordered all of these books and cannot wait to get my hands on them! The covers below are linked to Goodreads.
How was your month of August? Favorite and least favorite read? Feel free to leave me a link to your own wrap-up post and I'll be sure to visit.