Top Ten Tuesday is an original blog meme hosted by The Broke and the Bookish. This week's topic is "Ten Characters You Just Didn't Click With." As many characters as there are that you feel that you connect with, that speak to a particular part of who you are, that seem like little pieces of your soul written on paper, there are also those that make you just want to throw something. Many characters, so very many. Here's a look at a few that I'm just not that into.
Ten Characters I Just Didn't Click With:
1. Noah Shaw from the Unbecoming of Mara Dyer– We would never work out. I'm not in the habit of making excuses for other people's jerkiness, whether you're hot or not.
2. Spear Hammond from Rook – Sometimes I wondered how someone who was willing to ———— (spoilers here) and who never appreciated Sophia's talents could be counted as one of her dearest friends.
3. Rhysand from A Court of Thorns and Roses – A lot of people like you. I don't usually go for the dark, bad boy who's secretly hiding a broken person underneath, but many do, so you won't miss my adoration.
4. Severus Snape from Harry Potter – Listen, I understand you had a difficult childhood and you were bullied, but bullying children as an adult is not okay.
5. Josh from To All the Boys I've Loved Before – It's just bad taste when you hit on your ex-girlfriend's little sister. Ew.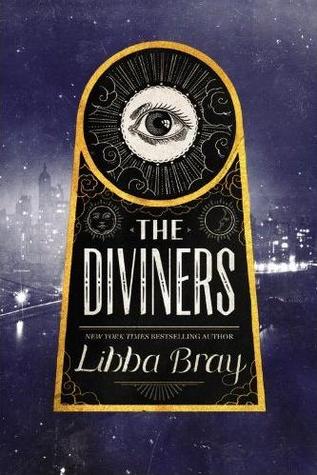 6. Evie O'Neill from the Diviners – I wanted to like you, I wanted to be immersed in your world, but I don't know, we're just too different, and at the end of the day, we can't be friends.
7. Michael from The Naturals – *sigh* You're kind of a jerk, to put it bluntly and when you purposefully try to get a rise out of someone who can't help who their parents are by saying something about said parents, I just want to throw something at you.
8. Jason from Hemlock – Never saw what was so appealing about you and yet you seem to think you're irresistible, along with everyone else. This baffles me.
9. Alexa from Defy – Sweetheart, I'd be a fool not to lecture you on the dos and don'ts of being kidnapped. Hint: it isn't the time to observe how painfully beautiful your fellow captives are. It's time to think about how to escape.
10. Jane Eyre – We didn't click all those years ago. I'm not sure what it was, but I'd like to give us another shot if you're willing. I promise, I hide no one in my attic.
Do we happen to have any characters in common? Anyone I mentioned you think I ought to give a second chance to? Share your thoughts in the comments and be sure to leave a link to your own TTT post!