The 3rd Annual ARC August Challenge is hosted by 
Read.Sleep.Repeat.
 Another week, another ARC. This week I picked up the companion novel to Rin Chupeco's
The Girl in the Well
. I'm actually glad I only aimed for four ARCs for this challenge, because instead of having to read one right after another, I have a chance to read a different book in between.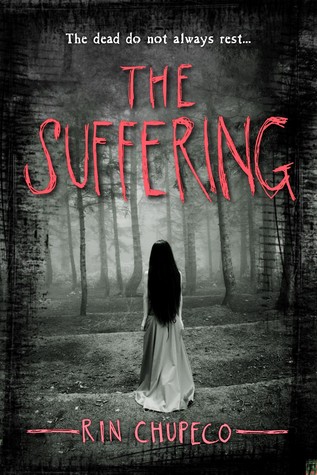 ARC August Read #2:
Title: The Suffering (The Girl from the Well, #2)
Author: Rin Chupeco
Publication Date: September 8, 2015
~~~
The Girl from the Well was a really interesting take on the Japanese folk tale that inspired the movie The Ring. I actually think The Suffering is even scarier. I'd avoid picking up these books if you have a fear of dolls and if you don't, you might acquire one after finishing this book. Rin Chupeco does horror really well, but I did find something missing from this novel with regard to the minor characters. I will be posting my full review at the end of this week if you are interested in checking that out.